The legendary Japanese fighter
Just named colloquially "zero" and still popularly known as such today, the A6M, or "Mitsubishi Navy Type 0 carrier fighter" (零式艦上戦闘機) hence the number used as nickname, was the brainchild of superstar aviation designer
Jiro Horikoshi
. A superb dogfighter, combined with perhaps the best trained naval fighter pilots of the world's at the time, achieved total air dominance in the Pacific until 1943.
With 10,939 delivered by Mitsubishi, Nakajima and other plants, it was also the most ubiquitous of all WW2 Japanese models, soldiering over a very large area, between aircraft carriers and land bases, from Mandchuria to New Guinea, Malaysia to the Aleutians. The A6M gained an aura of invincibility in the first year of the war, brushing aside all opposition. This was the result of a number of factors, but its advantages became problems when the allies started to field better planes in 1944-45. It's designated successor, the A7M Reppū never had the time to replaced it, but the A6M went through several iterations and variants to correct its known issues.
⚠ Note: This post is in writing. Completion expected in August 2022.
Design development
A successor to the A5M "Claude"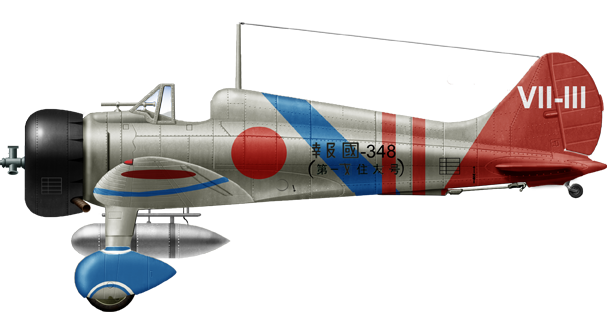 A5M4 onboard IJN Soryu in 1941
The
A5M "Claude"
was the Imperial Japanese navy main monoplane fighter in 1939, a 1st generation model, also designed by Horikoshi with elliptic wings and modern features, all metal fuselage but still antiquated ones, like fixed undecarriage and open cockpit. It was already a superb dogfigher, putting agility over all else. But in 1939, with a more serious opposition over China, pilots started to recoignise its limitations.
This process started early on: The Mitsubishi A5M fighter was just entering service in early 1937, when its replacement was discussed. On 5 October 1937 was signed and published "Planning Requirements for the Prototype 12-shi Carrier-based Fighter" (or simply "12-shi spec"), sent to Nakajima and Mitsubishi to submit proposals. Both firms started preliminary design work, whereas requirements were still awaited. They were stn in the following months.
Specification 12-shi (October 1937)
The design staff started with early combat reports of the A5M in China. From there, the IJN specified updated requirements, in October 1937. These were calling for:
A speed of 270 kn (310 mph; 500 km/h) at 4,000 m (13,000 ft)
A climb to 3,000 m (9,800 ft) in 9.5 minutes.
An endurance (With drop tanks) of two hours in normal regime
6-8 hours at economical cruising speed.
A better armament with two 20 mm cannons and two 7.7 mm (.303 in) MG plus two 60 kg (130 lb) bombs.
A complete, modern radio set
A Radio direction finder for long-range navigation.
Maneuverability at least equal to the A5M
A wingspan below 12 m (39 ft) to fit in aircraft carriers hangars.
Nakajima's out, Mitsubishi takes up the gauntlet (April 1938)
Nakajima's team considered these new requirements impossible and pulled out outright in January 1938. At the time, the direction looked towards larger and more lucrative army contracts, and notably the awaited successor of the Ki-27 "Nate", which would evolved into, here again, a model relatively similar to the "Zero", the equally legendary Ki-43 Hayabusa ("Oscar");
Meanwhile, Mitsubishi's chief designer Jiro Horikoshi, believed the requirements could be met. His take on the matter as that weight saving was to be the ultimate objective of the design. His team basically sat day and night, trying to eliminate every possible elements, replacing it by a lighter solution. Every weight-saving measure was incorporated into the design, requiring also a lot of "out-of-the box" thinking, notably by simplifying parts. Therefore, it at first the team (before having the complete specs) worked on a retractable undercarriage, enclosed cockpit version of the A5M with the latest engine, it was soon clear that very little of the former model could be reused, if at all.
The pilot controversy (April-May 1938)
On April 10, 1938, a draft design of a new fighter sparked a lively discussion around technical decisions to made by designers, and terms of reference itself. Conservative pilots criticized the closed cockpit, arguing that it would severely restrict visibility while pilots managed to convince earlier Mitsubishi designers to also renounced it for the A5M2b modification, mostly to allow the pilots to look over the side of the cockpit forward, dto find the correct glide path.
Composition of the armament and priority of flight qualities, which were maneuverability OR speed also fuelled the debate. On that matter, Lieutenant Commander (and Ace)
Minoru Genda
believed for a carrier-based fighter agility was key, over speed. For him, this way the fighter would be able to
impose
a battle on the enemy, winning a "turning contest". He advocated achieving less power and if necessary, also heavy weaponry. Ace
Lieutenant Commander Takeo Shibata
led the opposing faction, stating that the A5M already demonstrated the Japanese already outperform other fighters.
Battles in China showed -and all pilots agreed on this- that the main problem, in order to engage opposition, was first to get there. Due to its short flight range, the A5M could just not escort bombers up to the objectives. So Shibata wanted both high straight speed and range to be paramount in the new design. Speed for hims was also a factor to impose its own battle tactics on slower opponents. Shibata also argued well-trained pilots with a faster aircraft would have a double edge in combat, even with marginally lower maneuverability.
This controversy between the two aces was not resolved at a meeting held on April 13, 1938. Circles close to the the Imperial Navy High Command started to voice their frustration over the pilot's internal war and many started to advocate for a freeze of the 12-Ci program, rewrited them as well.
Jiro Horikoshi however intervened, and promised to ease all oppositions with his design. Based on early calculations, he was able to convince the Navy and the pilots alike that his new high-performance would have at the same time, the desired speed, range and maneuverability to please all pilots. Kaigun Koku Hombu (IJN aviation procurement bureau) officially approved the basic layout of the new model. But even construction of prototypes was greenlighted, Mitsubishi's design team already had the design well refined in Oyomachi, Nagoya.
Impossible Challenges
Demands were so radical, though, it obliged to almost start from scratch. The company also took into consideration innovationd in several fields to achieve its goals, notably the use of a new top-secret aluminium alloy, developed by Sumitomo Metal Industries in 1936. This "extra super duralumin" (ESD) was indeed lighter, yet stronger, and more ductile than other alloys used at the time. The only problem -a serious one for using it at sea- was corrosive attack which made it brittle.
The problem was soon solved by consulting chemical companies and securing an equally innovative anti-corrosion coating, to be applied after fabrication. Among other measures, it was soon obvious that no armour protection was affordable given the limitations, for the pilot. Any special protection for critical points of the aircraft or the engine were ommitted as well as self-sealing fuel tanks. These measures, radical, helped reaching the specifications, but their cost was not apparent at first. It was paid dearly in 1943, five years later.
The Mitsubishi Type 0 given the year, was however lighter and more maneuverable than any fighter that came before, added to the longest range for any fighter plane (single-engine) at the time, in WW2. Tactically it was an enormous advantage for the Navy, that could escort their strike aircraft all the way to their objective, stay in defense, assist destroying opposition, and escort them back safely. No other country at the time has such fighter. The Zero was also capable of searching out possible targets hundreds of kilometres away, patrol much longer, etc. The tradeoff in weight and weak construction was known. It was discovered later it was quick to catch fire and exploding after a few rounds.
The reasoning was however, that speed and agility was the best defense. Given the cultivated aggressiveness of Japanese pilots, the new fighter was fitting them like a glove. The A6M in the end, secuced the navy as being the 2nd generation fighter it needed, by combining in addition of this agility, heavy armament and long range, a low-wing cantilever monoplane layout, a etractable, wide-set conventional landing gear, and an enclosed, well designed cockpit.
When the first drafts were presented in 1938 to secure an order for a prototype, it came quickly as the Navy was quite impressed, and Mitsubishi had no opposition.
Design Development
Final assessment
When it was introduced in early 1940, the "Zero" was one of the most modern carrier-based aircraft in the world. Its oppositon in the Royal Navy was the heavy
Fairey Fulmar
and in the US Navy the
Brewster F2A Buffalo
, to the point of being superseded by the
Grumman F4F Wildcat
. Until the introduction of the F6F Hellcat from mid-1943, the Zero was almost "untouchable".
Its main advantages as a dogfighter were a fairly high-lift, low-speed wing and very low wing loading. It also had a very low stalling speed (below 60 knots or 110 km/h, 69 mph). Its "phenomenal" maneuverability as recoigniese by its foes over China and Chennault's "Flying Tigers" already in 1940 (equipped with the Curtiss P40 Warhawk) allowed the A6M to out-turn any Allied fighter of the time. Eearly models were fitted with servo tabs on the ailerons, after pilots complained about too heavy commands at above 300 kp/190 mph. That was the price for lightness as, these features were planned bu not included. However, servo tabs were retired, as with this lightened control forces pilots had much confidence to overstress their airframe, making quite vigorous maneuvers while not always grasping how flimsy was their fighter to endure G-Forces.
Design Features
-The Zero also revolutionized the way naval fighter could operate, by bringing an amazing radius of action, twice the previous figures in the IJN: 1,180 miles. Ex. The FAA Sea Hurricane was limited for example to 600 miles, the sea spitfire just 550, and the F4F 845 miles.
-The zero blended the limit between carrier-borne fighters and land based equivalents. When the zero was in service, the F4F was 4 months late in its introduction. For the first time a naval fighter, usually inferior to its land counterparts, could dominate the skies and dogfight with any model in the air at that time. This gave the fighter a "long arm", ability to escort the attack planes to target, engaged the CAP in a long dogfight further straining gazoline, and came back escorting all the way. It could strile by keeping the carriers out of arm's way. This range completely deceived US commander in 1942. ONI figures were totally underestimated at around 800 miles and surprise total in operations. Having a 500 miles radius of action around a carrier was unheard of, and decisive. Their appearance seemibly in many places at once made the US think the Japanese had far more zeros than in reality.
-Thus, it was clear the US intel needed to have their hands on a zero at all costs. It became as much top priority as for the British cracking for example the Enigma code. However in almost all cases, down Zeros were so light they disintegrated, leaving practicall nothing to study but scattered small remains on miles on end. The first occasion it nearly happened was over Parl Harbor in Dec. 1941, as two of these were shot down, but the first landed on its belly, but slided and crashed into N.4 hangar at Kamehameha. At least the rear section survived well enough to be studied. Another crash-landed on its way back to the Kido Butai, also making a controlled belly-landing on Nihao Island. The pilot, Shigenori Nishikaichi was captured by local Hawaiians, but managed to escape, returned to his planes and burned it entirely, before being caught and killed. The first would be captured in Alaska. This was a crucial blow as the Japanese lost their secrecy and pilots were duly briefed on the strenghts and weaknesses of the nible champion.
-August 1940: Start of service. Sept. 13 first victory over China 30 Chinese fighters I-15/I-16. 30 min. dogfight over chongking. Saburo Sindu claimed 20+ Chinese down without any loss, but four zeros damaged.
-The "zero" had a indirect major shortcoming: Its production. Interservice rivalry first objected to adopt the A6M despite it's qualities, and even for the Navy itself, Japan lacked the engineers, the economic muscle, and the industrial culture needed to rapidlt ramp up to wartime production the way the US did. By late 1943 still, the Zero, was still hand made by skilled laborers. The models were only made in Nagoya and parts conveyed by mostly primitive means: Oxen were carrying these between facilities ! Due to the absence of airfield or railway nearby, not good roads and the fear to damage tghe delicate fighter on trucks, so they were carried the old way for 34 miles being final assembly.
General structure
Engine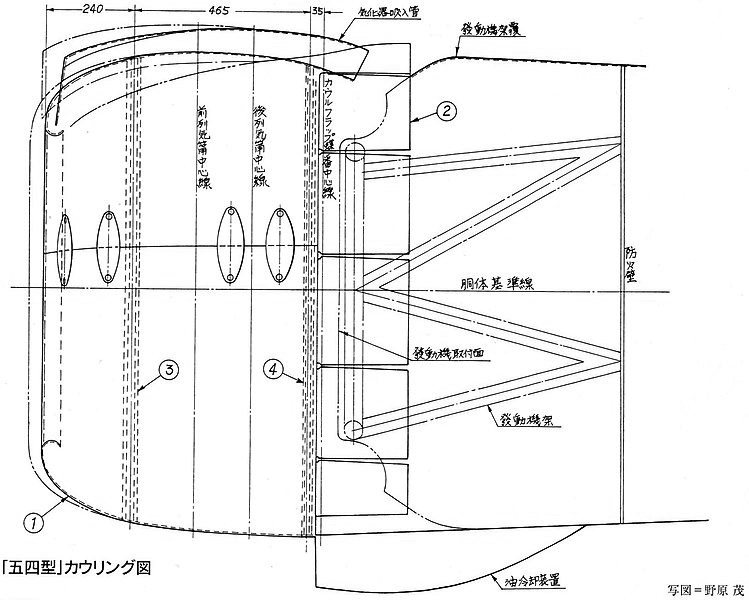 Cockpit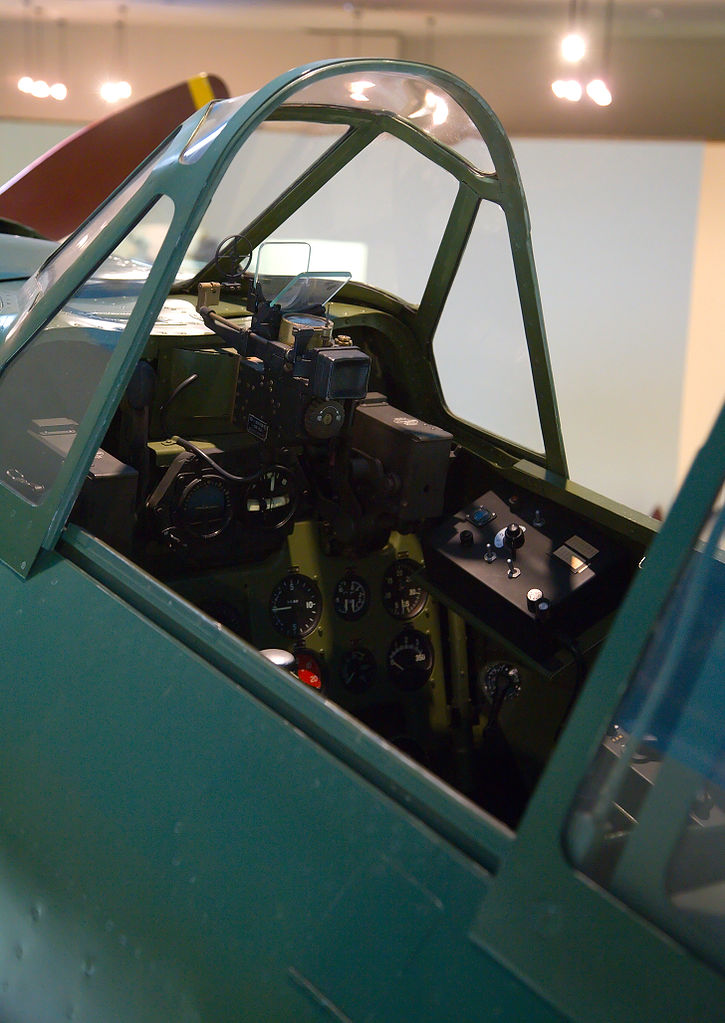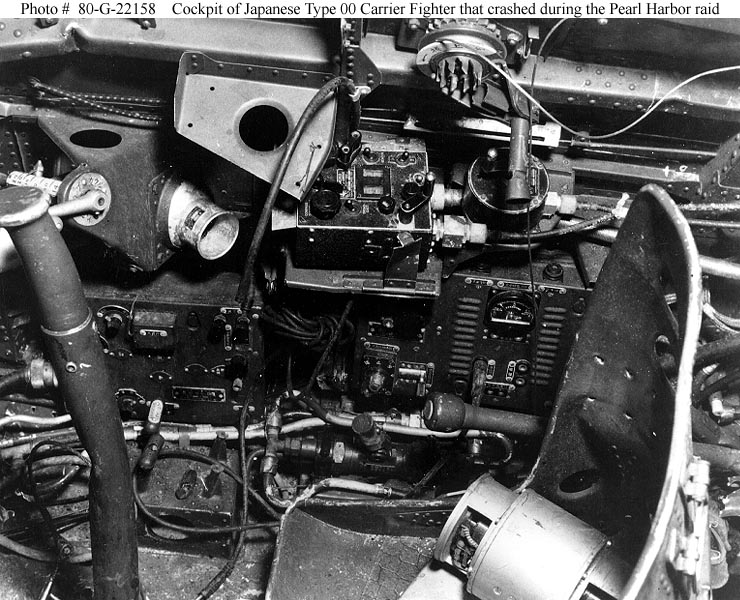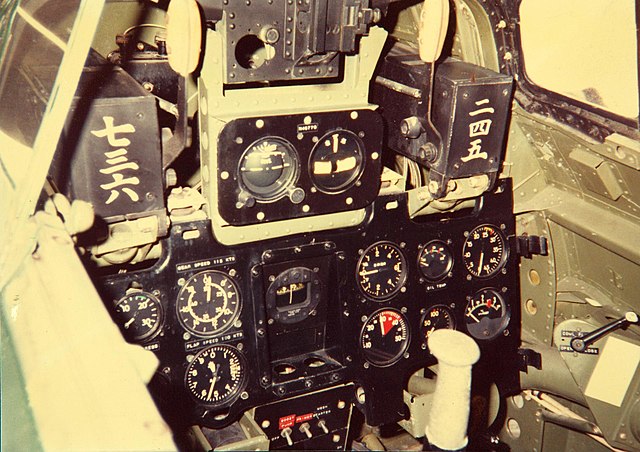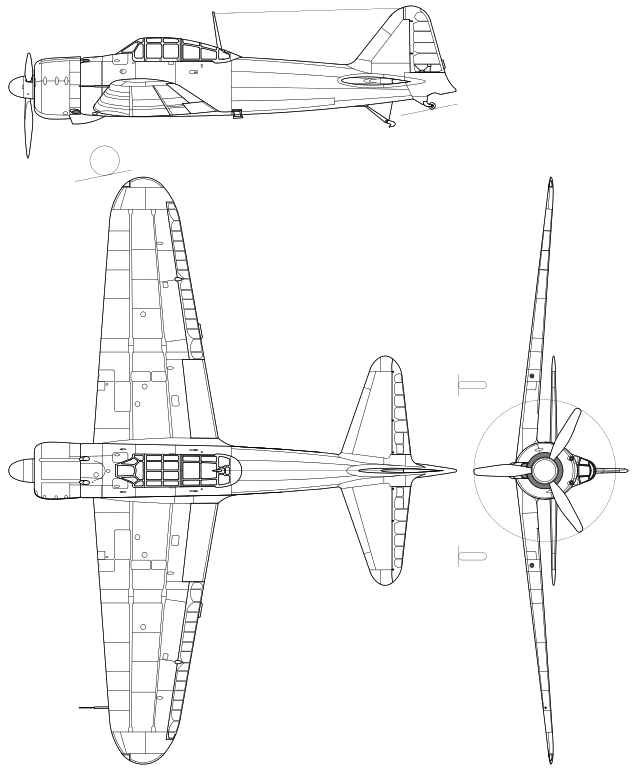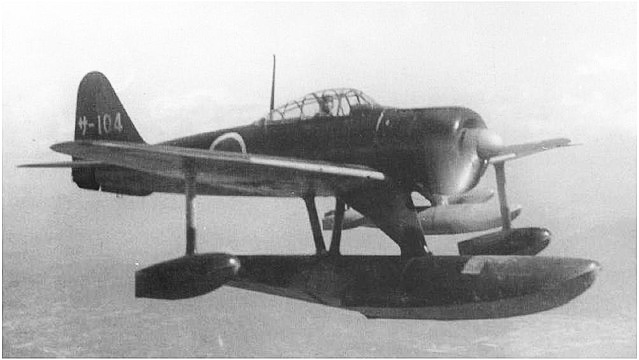 Armament
Equipments
Production
Variants
A6M2
A6M3
A6M5
A6M7
The "zero floatplane": A6M2-N "Rufe"
The A6M2-N floatplane was developed as requested by the Navy to support amphibious operations (operated by one of the many IJN seaplane tenders), or defend remote bases. Based on the A6M-2 Model 11 technically, it had a modified tail to keep stability with a much higher drag, cauised by the added floats: One large under the fuselage to keep balace and two small underwing. 327 total were built, and it was deployed in 1942 as the "Suisen 2" ("Hydro fighter type 2"). Its first actions were mostly defensive, in the Aleutians and Solomon Islands. They were found surprisingly good at harassing PT boats at night, causing the latter to increase AA and adopt projectors. They were also found useful to drop flares on them, allowing destroyers to fire on them.
A6M2-N also were used to protect fueling depots in Balikpapan and Avon Bases in the Dutch East Indies, sparing land fighters or the Shumushu base in the North Kuriles, relatively "quiet" sectors. They were operated notably in several operations from IJN Kamikawa Maru in the Solomons and Kuriles and the Hokoku Maru and Aikoku Maru during the Indian Ocean raids. The Aeutians saw the first kills, RCAF Curtiss P-40 Warhawk, Lockheed P-38 Lightning and B-17 Flying Fortress. They were found versatile enough to be used for patrols, as fighter-bomber and short reconnaissance support during amphibious landings, spotting targets of opportunity for escorting vessel's artillery.
The "Otsu Air Group" used them alongside the Kawanishi N1K1 Kyofu ("Rex") from the Biwa lake, Honshū area. The French forces in Indochina managed to captured and test one of these, until crashed after being overhauled.
Detailed specs
Specs A6M5 (1943)

Crew:
1: Pilot
Fuselage Lenght
7.565 m (24 ft 10 in)
Wingspan
11 m (36 ft 1 in)
Wing area
17.8 m2 (192 sq ft)
Height
3.27 m (10 ft 9 in)
Airfoil type
B-9 mod. (16%); tip: B-9 mod. (9%)
Empty weight:
1,216 kg (2,681 lb)
Max takeoff weight:
1,671 kg (3,684 lb)
Propeller:
3-bladed metal propeller

---

Engine:
Nakajima Kotobuki 41 or 41 KAI 9-cylinder air-cooled radial 585 kW (785 hp) at 3,000 m (9,843 ft)
Top speed:
435 km/h (270 mph, 235 kn) at 3,000 m (9,843 ft)
Climb rate:
3,000 m (9,843 ft) in 3 minutes 35 seconds
Endurance:
1,201 km (746 mi, 648 nmi)
Service ceiling:
9,800 m (32,200 ft)
Wing Loading:
93.8 kg/m2 (19.2 lb/sq ft)
Power/mass:
0.3161 kW/kg (0.1923 hp/lb)
Armament
2× 7.7 mm (0.303 in) Type 97 MGs, 2x30 kg (66 Ibs) bombs
Other payloads
1x 160 l (42.27 US gal; 35.20 imp gal) drop-tank
The A6M in action
First engagements over China
The A6M3 and early pacific operations 1941-43
The A6M4 and late pacific operations 1943-45
The army rivals: "Oscar" and "Frank"
Unlike the Navy, and just as for the previous A5M/Ki-27 duel, the inter-service rivalry prevented the adoption of a Navy fighter. Both branches had similar specifications and Nakajima knew about Mitsubishi's prototype in development. They choose to adopt the same basic philosophy as the Army asked the company to develop the fighter quicker. Compared to the Zero there were two major differences: It was to be even less rugged (land based fighters were less "tough" than their carrier counterparts) and had less range. Perhaps it's why development ended sooner, and Nakajima's prototype flew a month earlier.
In early 1942, unlike the Navy which just upgraded the A6M while a successor was in the works, the Navy decided to create a brand new fighter, the Ki-84 Hayate ("Frank"), which in many was was superior to the A6M5. In fact it was perhaps the very best Japanese fighter of WW2, more powerful and beter protected the Zero could ever dream to be. Its equivalent, the A6M7 "Reppu", for several reasons, was never ready in time (see later).

Ki-43-IIb Hayabusa "Oscar" (1st Air Combat Regiment, 1st Company, 1st Squadron, Home Defence 1943)
Compared to the A6M3, it's contemporary, the Ki-43, which first flew in January 1939, earlier than the A6M, on April 1, 1939. Also it was also lighter, and in comparative tests, out-turned the A6M2/3/5 at low altitude, but was slower at 320 mph versus 330 mph (A6M3) or 351 mph (A6M5) with aslo a slower climb rate. Alsi it's armament was way too light, with just two 7.7 mm MGs versus the Zero's two 20 mm (0.787 in) wings cannons. It proved also difficult to uprade with armor and self-sealing tanks without degrading it's performances, unlike the A6M5.
On the long run, before replacement came with the Ki-84 in 1944, the Ki-84 was out-done by the A6M5 in any corner, even the late Ki-43-III "Ko" (Mark 3a) introduced in December 1944 with the JAAF. It had a slightly improved Sakae engine, individual exhaust stacks for 354 mph at med altitude but the same twin HMGs. The Ki-43 "Otsu" (Mark 3b) had the Mitsubishi Ha-112-II radial engine and two 20 mm (0.79 in) Ho-5 cannon, but the structure could not handle these and the Ki-84 in development looks more promising.
Ki-84 Hayate "Frank" (1943)
The Hayate was probably the best mass-produced fighter of the IJA (Imperial Japanese Army) in WW2. In performances it was superior to the liquid-cooled powered Kawasaki Ki-61 Hien "Tony" but inferior to the Ki-100, the same re-engineered with a radial, something a bit counterintuitive. The IJAAF Ki-100 by coupling a Mitsubishi Ha-112-II radial to a Ki-61 fuselage in 1945 was marginally better as an interecptor. It was too little, too late however.
The span of service of the Ki-84 and production, more than 3,514 so less than the A6M5 total production, which added to the "Oscar" (5,919) amounted to circa 9,500 so a bit less than the Zero, made it a good-all around package of performances, ruggedness and availability. Engineers had lightened the Ki-43 so much that it was obvious it was severely constrained all-around, to improve the engine, protection or armament. A brand new model was necessary, this time, much strongly built but with also a far more powerful radial engine in order to compensate.
It only flew in April 1943, so well after the A6M5, with a 1 800 ch Nakajima Ha-45-11 Homare (four variants, the last, 21, output's was 1990 hp) and top speed of about 580 to 630 kph, for a 10,500 m ceiling. Armament was way superior, with two wing 20 mm guns and two 12.7 mm heavy machine guns in the nose. The pilot was protected by an armor plate behind, and extra armor was added to sensitive parts, and there were self-sealing tanks. In short, resilience was much better, and compared favourably to the A6M5 whih still inherited from the A6M2 "flimsiness".
But since they were less common, allied encounters were rarer and pilot's impression dificult to assess. After the war, speed tests with captured Ki-84s showed it was comparable to or better than the P-51 Mustang and P-47N. It aldo kept the edge in maneuverability against the P-47, P-38 and Chance Vought F4U Corsair, and some pilots allegedly said given it's reputation "forget it, it's a Frank". Only the lack of experienced pilots prevented its success, as the last produced were squandered with rookies in Kamikaze missions.
Zero Aces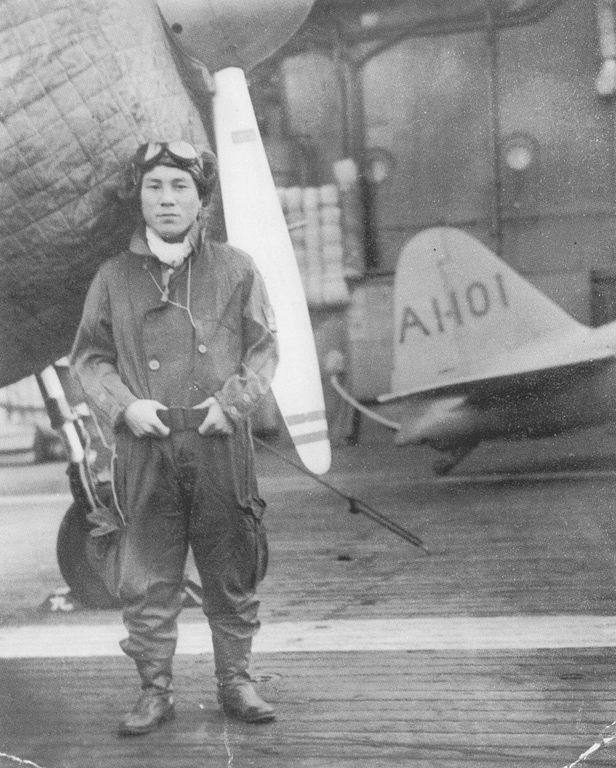 Abe xxx, IJN Akagi, posing in front of his Zero.
The basic unit called "Kōkūtai" or "air group" (航空隊), specific to Navy air groups. A Kōkūtai could be based on land or aircraft carriers and its dotattion could vary considerably, upt to several hundreds aircraft, like the 343 Kokutai (see later). One famous carrier-based group was the 652nd Kōkūtai. Each of these was subdivided into Hikōtai ("squadron"), three per Kokutai. In the IJA the equivalent was a Sentai.
The Tainan Kōkūtai based in Formosa inb 1944-45 became the most famous group, a nest of aces. This group operated from Rabaul in New Britain and started its rampage in the Philippines by early 1942, the Dutch East Indies, New Guinea and and mainland Japan towards of the end of the war. Saburō Sakai was one of its leading aces. The IJN Air Service organized an "all aces" elite unit, the 343 Kōkūtai, equipped not with the A6M5 in late 1944, but with Kawanishi N1K2-J fighters under orders of the famous Minoru Genda. This one of the rare "veteran" true fighter units among many Kokutai which basically were spent in Kamikaze missions.
Other veteran pilots flew also with the 601st Naval Air Group (225 aircraft of all type, nominal strenght), which operated with the 3rd Fleet (15 February 1944–9 July 1944), the 1st Carrier Division or Kido Butai (10 July 1944–9 February 1945) and the 3rd Air Fleet (10 February 1945–postwar). In it were operating the 161st, 162nd, 308th, 310th, and 402nd Fighter Sentai. They notably operated from IJN Taihō, Zuikaku and Shōkaku (symbols 311/11, 312/12 and 313/13), taking part in the Battle of the Philippine Sea, the Battle of Iwo Jima, Battle of Okinawa and the defence of Japan, flying the A6M5 and N1K1 in 1945.
Tetsuzō Iwamoto: 94 (14 in China and personal claims 202 kills)
Shoichi Sugita: 70 (some sources: 80)
Saburō Sakai: 64 (2 in China)
Takeo Okumura: 54 (4 in China)
Hiroyoshi Nishizawa: 36 official (102 claimed)
Toshio Ohta: 34
Kazuo Sugino: 32
Junichi Sasai: 27
Sito Origami: 10 (9 in China, 1 disputed)
Toshiyuki Sueda: 9
Kunio Iwashita: 9
*Note: Many of these pilots transitioned from the A5M (China) to the A6M, and a selected few survivors piloted the N1K1 in 1945.

---

Flying the A6M-2N "Rufe"
Master Sergeant Kawai: 4
Master Sergeant Maruyama: 4
In Home defence
Captain-Petty Officer Takeo Tanimizu: 8 (A6M5c)
Zero Adversaries
The A6M2 clearly dominated the sky when pitted against Chinese Polikarpov 1-15 biplanes and 1-16 monoplanes, but from late 1941, the RAF Buffalos, USAAF P-36 Mohawks. Due to its low wing loading it could out-turn any of them in all dogfights and just dominated any encounter. Some equality was found when encountering the P40B Tomahawk and Hawker Hurricane, but only pilots made the difference, using their best assets and using hit and run tactics. Chennault used to dive into Japanese formations to take on a few aircraft before running out of range or in clouds.
The Zero started to find even better opponents in the P-38 Lightning and even the stubby F4F Wildcat. P-38 pilots selected their moment of fight, based on their superior speed, notably better altitude, ready to pounce for an eye blink killing blow thanks to their armament. The F4F was more agile, and could, if well used, even outperform the Zero in some corners, but mostly taking punishment and escape.
The third generation of American fighters mounted the F6F and F4U and they dominated dogfight by sheer power, speed and strength. Both F4U and F6F, even with relatively inexperienced pilots, could take on the Zero with confidence in any conditions, and this was coupled with overwhelming numerical superiority. The last Zeros fought off B29s escorted P51 Mustangs over the home islands, and between the fierce self-defence and high altitude, speed offered by the first and the intrinsict qualities of the second, equally at home at this altitude, A6M5 were no longer a match.
Chinese I-153 & I-16

I-16 Type 5 of a Chinese ace, 1940. Author's illustration
The bulk of the Nationalist Air Force in 1937-39 was equipped with the I-153 biplane and I-16 monoplane. The latter was still enountered well into 1943 and so reports of duels between these and the A6M2 are known. The small Polikarpov I-16 "Ishak" (Donkey) was the beloved, main first line fighter of the Soviet Union of 1941 despite its age.
At Nomonanh in 1939, the adversaries of the Soviet Air force were IJAAF models, so likely the Ki-27 "Nate" in majority as the Ki-43 was just getting started. The Navy could however had seen some combat in China over Mandchuria in 1945 during the Soviet invasion of August, as it had the responsability of coastal areas. But at the time, these units probably flew second-line, worn-out A6M2, and combat reports of combat are scarce. By that time, the Soviet AF flew the Mig-7 and Yak-9, which were infinitely superior, with veteran pilots.
US P40E Tomahawk

Famous P40E of Chennault's "flying tigers" in 1941. Author's illustration
The P40 was derived from the P36 Hawk, a 1935 (first flight) modern all-metal, enclosed cockpit, with rectracting undercarriage and stressed aliminium skin fuselage and wings model. It equipped USAAF units in 1939 and still largely in 1941 while being replaced by the P40. The Zero would deal with the P36 in China already. On 11 January 1939, five Hawk 75Ms of veteran CAF 25th Fighter Squadron Cdr. Liu Yijun defended Chongqing, proving superior to the I-15 and I-16 and eventually the 75A-5 was built under license in China until moved to India (RAF Mohawk IV). For top speed and agility it was easily dominated by the A6M2.
Curtiss improved massively over the design by just fitting on the prototype XP-37 an Allison V-1710 inline engine with cockpit moved further to the rear of the fuselage. The final product, called YP-37 (13 built) and then XP-40 with the Allison V-1710 became the prototype of the Curtiss P-40 Warhawk. The latter first flew on 14 October 1938 and started to replace the P36 in USAAF units in 1939 and until December 1941, became the main USAAF fighter. Its top speed of 538 km/h (334 mph/290 kn) at 15,000 ft (4,600 m) was on par to the A6M2's 533 km/h (331 mph, 288 kn) at 4,550 m (14,930 ft), but it never was as agile.
Still, the P40E Tomahawk flew by Claire Chennault's squadron for the Chinese Nationalist Air Force met the A5M and A6M and was among the first to clearly report and warn the USAAF about the performances and agility of the new fighter. He also learned how to best deal with it, avoiding dogfights and devising adapted tactics, a precious set of advice that was officialized after the capture of a Zero and extensive tests. A bit like the Wildcat, the P40 could still count in its superior construction to survive battle damage. The few that were still around in late 1942 when the A6M5 appeared were hopelessely outmatched.
P38 Lighting

P-38F of USAF top ace Richard Bong in 1944 - Author's illustration
The incontestable winning point of the P-38 design was its superchargers, worked on for years at NACA -predecessor of NASA- which enabled superior performances to anything else that flew at the time, thanks to the light fuselage and peculiar twin-boom design combined to two very powerful inline engines, a pair of Allison V-1710 V-12 liquid-cooled turbo-supercharged piston engine rated for 1,600 hp (1,200 kW) each, enough for 666 km/h (414 mph/360 kn) based on 1,425 hp.
At high altitude, reaching 44,000 ft (13,000 m) the superchargers gave it superior performances, well completed by a combat range of 2,100 km (1,300 mi, 1,100 nmi) versus 1,870 km (1,160 mi, 1,010 nmi) for the A6M2. It was still faster at all altitude ranges than the A6M5 and could escape easily in dives, reaching in rare cases 800+ kph but dealing with extreme air compressibility issues, notably strong vibrations.
For agility however, it was noted as inferior to the A6M5 and only the pilot's respective skills generated a more balanced result. A twin-boom plane generally had more drag than a monocoque, single fuselage model. However the model generated plenty of aces, like Richard Bong (40) or Thomas McGuire (38), top aces of the USAAF, which preferred it over the M51 Mustang. Like the Navy pilots they were perfectly briefed over the advantages and weaknesses of the A6M and they had in the nose the most powerful armament of any US "light" fighter in this war, one Hispano M2(C) 20 mm cannon and four M2 Browning machine guns in the nose. One or two 20 mm HE rounds could tear apart a zero while the P38 presented almost the same ruggedness as the Corsair and Hellcat.
Grumman F4F and F6F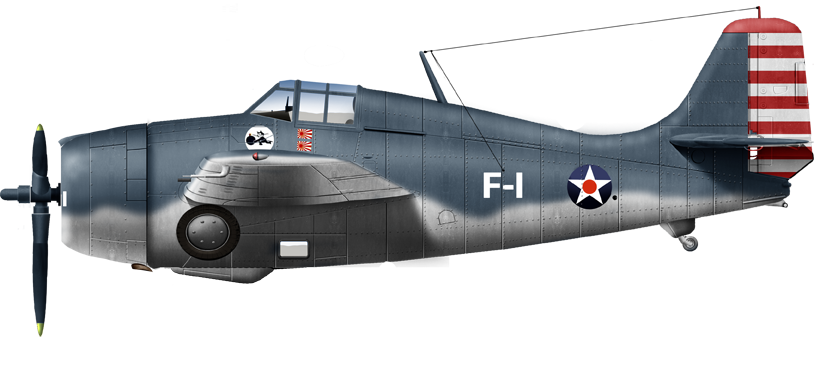 F4F-3 of ace J.S. Thach from VF3 "Felix" in 1942.

F6F-3 of ace Alex Vraciu from CV-16 USS Lexington summer 1944.
Chance-Vought F4U Corsair

XF4U-1. Amazingly the Corsair prototype flew at the time the A6M barely reached production. It would become from 1943 one of its fiercest adversary.
P51 taking off from Iwo Jima airbase, May 1945.
This fantastic fighter was designed in just 120 days as the prototype NA-73X flew on October 25, 1940. The initial goal was to create an assault plane powered by an Allison engine, not a fighter, and the early NA-73s and NA-83 were only ordered on paper by the British RAF. It took until 1943 before the idea emerged to escort bombers with long-range fighters, and the mediocre initial assault plane was remotorized by the Rolls-Royce Merlin (a match made in heaven), licence-produced by Packard. Some 15,000 airframes were created between Los Angeles and Dallas plants. With its pressurized cockpit and its trademark design innovations, like the "laminar flow", bubble canopy, landing gear, mass production simplifications, conical lofting, and general good looks, courtesy of "Ed" Schmued, the "best USAAF ww2 fighter" also generated scores of aces.
Those were only encountered by rare A6M5 over the Home Island, after the capture of Iwo Jima and conversion into a massive air base. The latter operated scores of the massive B-29 superfortress, and for escort, their P-51 Mustangs. These highly dangerous missions lasted for seven hours, at the limit of range, with 3 hours flying over the open Pacific, one over their objective with fierce dogfights and 3h for the return to Iwo Jima. Losses over the open sea were frequent due to possible mechanical breakdowns or damaged planes over Japan due to AA, and pilots picked-up at sea always ended POWs with marginally greater chance of survival in 1945 compared to their earlier USN counterparts.
When air opposition dropped radically the USN started to used its F6F and F4U for ground attacks, and so was the P51. Starting in July 1945, 51 raids by the VII Fighter Command claimed to have destroyed or damaged 1,062 aircraft and 254 ships. Many A6M5 (produced until the last days of the war) were simply destroyed on the ground.
Never ready successor: A6M7 Reppu "Sam" (1944)

Profile rendition of one of the prototypes
The A7M Reppu ("Strong Gale") was planned as the successor to the A6M, since the basic frame of the A6M5 could be furrther upgraded and updated without completely redesigning it. The Navy was influenced in large part by the development of the Army's Ki-84, and design work began in April 1942, at a time the Kido Butai was still intact (the battle of Coral Sea did not happened yet).
Mitsubishi's chief engineer, the very same
Jiro Horikoshi
and his team, worked aoround the clock to the new prototype, and by July 1942, the Japanese Navy at last backed this officialy up with specific requests, redesignated the "Navy Experimental 17-shi Ko Type Carrier Fighter". Top speed as requested was now to be 639 kph with a ceiling of 6,000 meters and a climb rate of that altitude in 6 minutes. For armament, it needed to have two 20-millimeter cannons plus two 13 mm HMGs while keeping the same maneuverability as the A6M3.
Horikoshi's team soon found the engine suitable for the right performances but at that time instead of concentrating on it, Mitsbushi was completely absorbed into the construction of the G4M bomber and A6M fighters already, so the prototype was delayed quite significantly. So much so that unlike the Ki-84, the first A6M7 prototype flew on 6 May 1944. Right away, the promising engine did not delivered as expected: It was found to be underpowered.
War emergency was such that the Navy ordered Mitsubishi to stop development of the A7M, with a permission to continue, while not using resources to develop new engines. A7M development went on using the existing Ha-43 engine and basically the engineers were back at work trying to lighten the structure enough to regain performances. The first prototype with the Ha-43 engine flew on 13 Oct 1944 and managed to reach 628 kph (below the requested speed, but accepted due to the new engine), however its handling was even better than the A6M5.
However fate intervened again: An earthquake in the Nagoya region, added to the scarcity of resources caused by the Allied naval blockade further delayed production of the preserie, of which only eight aircraft were ready by the next summer of 1945, meaning none was deployed in any active unit. The few flying ones made test flights when avgas was available, but the A7M fighters would never see action and the remainder in construction or completion at various stages were captured at Nagoya by the occupation troops.
Of note it should be said that Mitsubishi was not "stuck" with the A6M. In 20 March 1942 first flew the prototype, and from December was delivered to the Navy a new non-carrier based fighter: The J2M Raider "Jack". Thus rather disgracious and stubby fighter was entirely developed from precise specifications for a home defence fighter provided by a much more powerful engine, not compatible with the flimsier A6M5: The 1,044 kW (1,400 hp) Mitsubishi MK4C Kasei 13 14-cylinder air-cooled radial engine (prototypes) up to the Kasei 26a engine (3-speed supercharger for 1,820 horsepower (1,360 kW)) for high altitude. On the larger scope, these changed very little: Only 621 were produced, devoted to B-29 interception until the last day of the war. It was never intended as a carrier fighter, having no hook or reinforced undercarriage.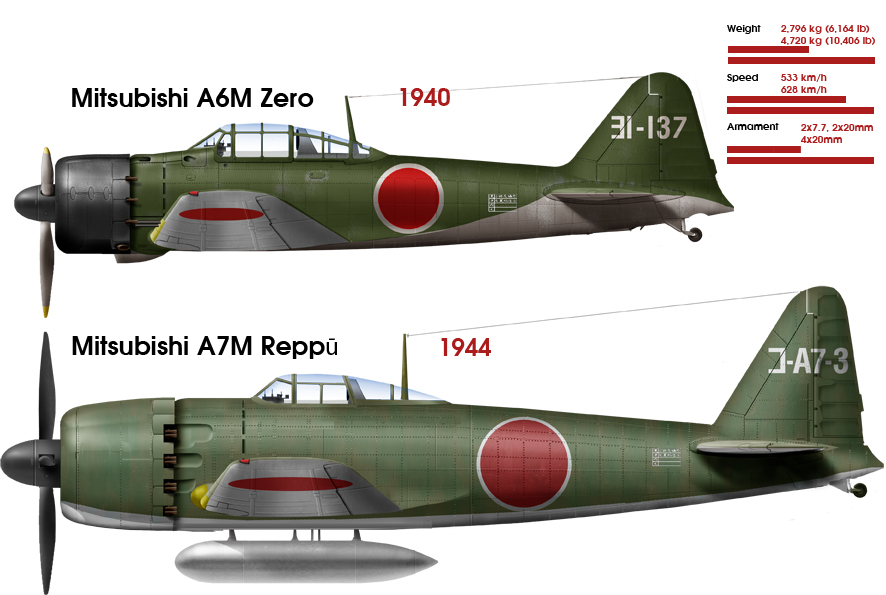 Comparison between the A6M and A7M
The navy also had another high performance fighter, from Kawanishi: Unique case in aviation history, it came from a floatplane interceptor, the excellent N1K Kyōfū "Rex" developed from May 1942 and introduced in late 1943 to replace the Nakajima A6M2-N "rufe". It was developed into a land-based interceptor, the N1K-J Shiden "George", the first J-1 flying in December 1942 and the first J-2 in December 1943. In all, 1,532 combined were delivered, a far cry to the 10,000+ of the A6M, but the very last N1K5-J Shiden KAI 5 powered by the HA-43 (MK9A) 2,200 takeoff hp (project only) was certainly very promising.
References
Books
Angelucci, Enzo and Peter M. Bowers. The American Fighter. Haynes Publishing, 1987.
Fernandez, Ronald. Excess Profits: The Rise of United Technologies. Addison-Wesley, 1983. Ford, Douglas. "The USAAF Intel on Japanese Fighter Tactics in the Pacific Theatre, 1941–5," International History Review 34
Francillon, R.J. Japanese Aircraft of the Pacific War. Putnam, 1970
Glancey, Jonathan. Spitfire: The Illustrated Biography. Atlantic Books, 2006.
Green, William and Gordon Swanborough. The Great Book of Fighters. MBI Publishing, 2001.
Gunston, Bill. Aircraft of World War 2. Octopus Books Limited, 1980.
Holmes, Tony, ed. Dogfight, The Greatest Air Duels of World War II. Osprey Publishing 2011
Huggins, Mark "Hunters over Tokyo: The JNAF's Air Defence of Japan 1944–1945". Air Enthusiast
Jablonski, Edward. Airwar. New York: Doubleday & Co., 1979.
James, Derek N. Gloster Aircraft since 1917. Putnam and Co Ltd., 1987.
Lundstrom, John B. The First Team and the Guadalcanal Campaign. Annapolis, Maryland: NIP
Matricardi, Paolo. Aerei Militari. Caccia e Ricognitori (in Italian). Mondadori Electa 2006.
Mikesh, Robert C. Warbird History: Zero, Combat & Development History, A6M Zero. Motorbooks International 1994
Mikesh, Robert C. Zero Fighter. Crown Publishers Inc., 1981 Zokeisha Publications
Okumiya, Masatake and Jiro Horikoshi, with Martin Caidin. Zero! E.P. Dutton & Co. 1956.
Nijboer, Donald. Seafire Vs A6M Zero: Pacific Theatre. Osprey Publishing 2009.
Nohara, Shigeru. Aero Detail 7: Mitsubishi A6M Zero Fighter. Tokyo: Dai-Nippon Kaiga Co. Ltd 1993
Parshall, Jonathan and Anthony Tully. Shattered Sword: The Untold Story of the Battle of Midway. Potomac Books
"Plane Facts: Zero-sen ancestry". Air International, October 1973, Vol 3 No 4.
Smith, Peter C.Mitsubishi Zero: Japan's Legendary Fighter. Pen & Sword Books 2015.
Soumille, Jean-Claude (September 1999). "Les avions japonais aux couleurs françaises"
Spick, Mike. Allied Fighter Aces of World War II. Greenhill Books 1997.
Stille, Mark. Guadalcanal 1942–43: Japan's bid to knock out Henderson Field and the Cactus Air Force (Air Campaign). Osprey 2019.
Thompson, J. Steve with Peter C. Smith. Air Combat Manoeuvres. Ian Allan Publishing 2008.
Thruelsen, Richard. The Grumman Story. Praeger Press, 1976. Tillman, Barrett. Hellcat: The F6F in World War II. NIP 1979.
United States Strategic Bombing Survey Aircraft Division. Mitsubishi Heavy Industries, Ltd. Corporation Report I, Washington, D.C. 1947.
Wilcox, Richard. "The Zero: The first famed Japanese fighter captured intact reveals its secrets to U.S. Navy aerial experts". Life, 4 November 1942.
Willmott, H.P. Zero A6M. London: Bison Books, 1980.
Yoshimura, Akira, translated by Retsu Kaiho and Michael Gregson. Zero Fighter.Praeger Publishers 1996.
Young, Edward M. F4F Wildcat vs A6M Zero-sen. Oxford, UK: Osprey, 2013.
Bueschel, Richard M. Mitsubishi A6M1/2/-2N Zero-Sen in Imperial Japanese Naval Air Service. Canterbury, Kent, UK: Osprey
Francillon, René J. The Mitsubishi A6M2 Zero-Sen (Aircraft in Profile number 129). Profile Publications Ltd. 1966.
Francillon, René J. The Mitsubishi A6M3 Zero-Sen ("Hamp") (Aircraft in Profile number 190). Profile Publications Ltd., 1967.
Jackson, Robert. Combat Legend: Mitsubishi Zero. Airlife Publishing, 2003.
Juszczak, Artur. Mitsubishi A6M Zero. Tarnobrzeg, Poland/Redbourn, Mushroom Model Publications 2001.
Kinzey, Bert. Attack on Pearl Harbor: Japan awakens a Sleeping Giant. Military Aviation Archives, 2010.
Marchand, Patrick and Junko Takamori. (Illustrator). A6M Zero (Les Ailes de Gloire 2) Editions d'Along, 2000.
Mikesh, Robert C. and Rikyu Watanabe (Illustrator). Zero Fighter. Jane's Publishing Company Ltd. 1981.
Nohara, Shigeru. A6M Zero in Action (Aircraft #59). Squadron/Signal Publications, Inc., 1983
Nohara, Shigeru. Mitsubishi A6M Zero Fighter (Aero Detail 7) Dai Nippon Kaiga 1993.
Okumiya, Masatake and Jiro Horikoshi: Zero! The Story of Japan's Air War in the Pacific Ballantine Books 1956
"Plane Facts: Zero-sen ancestry". Air International, Vol. 3, No. 4, October 1973
Richards, M.C. and Donald S. Smith. Mitsubishi A6M5 to A6M8 'Zero-Sen'. Profile Publications 1972.
Sakaida, Henry. Imperial Japanese Navy Aces, 1937–45. Osprey Publishing Ltd. 1998.
Sakaida, Henry. The Siege of Rabaul. Phalanx Publishing, 1996.
Sheftall, M.G. Blossoms in the Wind: Human Legacies of the Kamikaze. NAL Caliber 2005
Wilson, Stewart. Zero, Hurricane & P-38, The Story of Three Classic Fighters of WW2. Aerospace Publications 1996.
Sakaida, Henry "Imperial Japanese Navy Aces 1937-45" Osprey 1998
Caidin, Martin Stag October 1961, pp. 36, 38-9, 70-3
Inoguchi Rikihei, Tadashi Nakajima, Roger Pineau 1958. The Divine Wind: Japan's Kamikaze Force. NIP
Acheson, Denis Axis Fighters (Plymouth Press 1982)
Hata, Ikuhiko IJN Fighter Units and Their Aces, 1932-1945, Casemate Publishers 2011.
Links
On Peter Lewis' site 1985-1999
Videos