The dominant force in the South Pacific
The legacy of WW2
Early in the Second World War, the RAN operated within Royal Navy formations and structures, as other commonwealth and free European navies, notably because they were equipped with British designs. The RAN served with distinction in the Mediterranean, Red Sea, Persian Gulf, Indian Ocean, West African coast, and the whole of the Pacific War from south-east Asia to the south pacific. But on this theatre, it operated more independently and as part of US Navy formations. The RAN was considerably expanded and became the fifth largest navy in the world in 1945, with 39,650 personnel and 337 warships, loosing 34 ships during the war, notably three cruisers and four destroyers. See more about the RAN in WW2. Poster

HMAS Melbourne in 1977. Like Canada, Australia could afford two WW2 British fleet carriers after WW2. They constituted quite an asset for long range task force operations in the south pacific.
Nomenclature of WW2 era Australian ships
Cruisers

HMAS Hobart in the 1945 (cc), a schoolship during the early cold war.
HMS Australia, which career abruptly ended in 1944 at Lingayen Gulf, when was was badly hit by Kamikazes and only repaired after the war. She took part in the British Commonwealth Occupation Force in Japan and was a training ship in 1950, ultimately decommissioned in 1954 and sold in 1955.
HMAS Camberra, of the same county class was sunk at the battle of Savo island in 1942.
Of the three Leander class light cruisers, Hobart, Perth, and Sydney, Perth was sunk as Sydney, while Hobart served as a training vessel during the early cold war, and was sold for scrap to a Japanese shipbreaker on 22 February 1962. In 1945, HMAS Hobart had four twin 20mm/70, type 272, type 279, type 284 radars. Later in 1945, she received three twin 40/56 Bofors Mk 1.2, five single 40/56 Bofors Mk 1.2, and a single additional 20/70 Oerlikon Mk II/IV, while the electronics suite was modernized with the type 276, type 277, type 281B, SG-1, Mk 3 Mod 1 radars, which stayed the same until the end of her career. In 1946, she had a single 152/50 ("X") turret, no TTs, and only two quadruple 40/56 Bofors Mk 1.2.
while the remainder Lander and Achilles served with the RNZN, the first resold and recommissioned on 5 July 1948 as INS Delhi and the second (see the article for more)
The oldest one was the light cruiser HMAS Adelaide, commissioned in 1924, decommissioned on 26 February 1945, naval base tender until May 1946 and sold for BU in 1949.
Destroyers
Arunta class destroyers: HMAS Arunta (1940), Warramunga (1942), Bataan (1944) were three Tribal-class ships built in cockatoo NyD. They were modernized in 1949-50 and served until the late 1960s. See the cold war nomenclature for more.
Nizam class destroyers: HMAS Nizam, Napier, Nestor, Norman, former "J" class DDs transferred in 1941. HMAS Nestor was sunk by a Stuka in the Mediterranean in June 1942, the others were returned to UK in 1945.
Quillian class destroyers: "Q" class destroyers transferred in 1943-45: HMAS Quiberon, Quality, Queenborough, Quickmatch, Quadrant. They were donated in 1950 and never returned. HMAS Quality was BU in 1958 but the other were rebuilt as Type 15 ASW Frigates and served until the 1970s (see the cold war nomenclature).
Misc.vessels
Yarra class Sloops (1931): HMAS Parramatta, Swan, Warrego, Yarra.
Barcoo class Frigates (1943): River class Frigates built in Cockatoo, Walker, and Marts Dock, the last completed in 1946. Armament comprised two 4-in/45 QF Mk XVI HA (Mark XIX on Burkedin), 6-8 20 mm Oerlikon and by 1945, 3 more 40 mm Bofors.
BAR-class Boom defence vessels (1939): HMAS Koala, Kangaroo and Karangi built at the Cockatoo Docks.
Bathurst class Corvettes (1940): Certainly the largest wartime construction programme Australia ever saw: 60 corvettes in all, including four derived from the Bangor class minesweepers (cancelled). These ASW Corvettes were still in service after 1945, while five had been lost in action. The RAN decommissioned them in 1960, but they saw more service in the Indian Navy, RNZN, Dutch Navy, and Indonesia, Turkey, Pakistan and the Chinese PLAN.
The RAN also operated support ancillary craft such as the HMAS Abraham Crijnssen, HMAS Adele reversed to civilian service after the war the auxiliary cruiser HMAS Bungaree. More interesteing were the 63 Ft USN standard rescue boat (ASR) built in Australia and operated some time after the war.
The Australian River class Frigates (1945)
Condamine, Culgoa, Murchison, Shoalhaven, Barcoo, Barwon, Burdekin, Diamantina, Gascoyne, Hawkesbury, Lachlan (to RNZN 10.1949), Macquarie


HMAS Murchison off Korea, 1950
Only four of these late war Australian versions of the "River" class frigates were completed, all the rest cancelled (six ships). The project was developed in 1941 as it became clear the "Flower" class corvettes were too small, and larger dimensions were better for seaworthiness and habitability, additional armament, twin-shaft machinery for a better speed and better range. Known internally as as "twin-screw corvettes", and by 1950 they were armed with three 40mm/60, three 40mm/60 Mk 5, and two twin 20mm/70 Mk 5 all additional to their original armament similar to the regular River class: two twin 102mm/45 QF Mk XIX, a 24-178 Hedgehog Mk X ASWRL, 4 DCT, 2 DCR. They were built in Newcastle DYd, Williamstown DYd, Evans Deakin, Brisbane and Walkers, Maryborough and were discarded in 1961-62, or 1972 for Culgoa. As for electronics, the Murchison sub-class had the SC, type 285, type 293 radars, type 144 sonar, and the Gascoyne class type 271, A272 Mk II or SC-1 radars, type 144 sonar. HMAS Macquarie had a type 271, A272 Mk II or SC-1 radars, type 144, type 147 sonars suite, and was armed with a twin 102/45 QF Mk XVI HA, and two triple 305 Squid ASWRL plus 8 DCT and 2 DCR (54). The others (Burdekin, Barcoo, Gascoyne, Hawkesbury, Barwon, Diamantina, Lachlan kept their 78 Hedgehog ASWRL and Bofors or 20 mm Oerlikon guns)
Apart Culgoa, discarded in 1972, the others were BU in 1961-62 (Murchison class) and 1960-62 or 1972. HMAS Diamantina was preserved as a museum ship.
These are not integrated in the next cold war nomenclature as basically WW2 program, with little modifications post-war.

HMAS Culgoa 1963 -src navypedia


HMAS Barcoo, 1963
Post war budget cuts
After the War, the RAN was curtailed according to economical priorities, while it was massively upgraded by the acquisition of two aircraft carriers: HMAS Sydney and Melbourne. The RAN saw action in the Asia-Pacific area alongside the Royal Navy and USN in Korea, Malaysia, and Vietnam.
The high demand for personnel during the last war conducted the creation of the Women's Royal Australian Naval Service (WRANS) in 1942, to man shore-based positions. The WRANS was disbanded in 1947 and re-established in 1951, with permanent status in 1959, while women were integrated into the RAN from 1985.
The RAN in the cold war, constitution
Following the war, the RAN reduced its commonwealth surface fleet tailored to meet mostly Japanese opponents, but continued to expand in other ways. The acquisition of two Royal Navy Majestic class aircraft carriers under construction was such major move and helped create a Fleet Air Arm, until the 1980s. Australia already built destroyers during ww2, including the large 'Tribal' types, and ha dno problem building locally destroyers of the Battle (2) and Daring class (3), or rebuilt their Q type River class frigates into Type 15 (Rapid) ASW Frigates. But these were still conventional. So in the 1960s the RAN started to move away from British designs which included the type 12 (Yarra and Rothesay). When the RAN naval staff decided it was time to move to a missile destroyer the obvious design by then considered was the "County" class. But the RAN had reservations regarding the gas turbine propulsion and also the critcitized Seaslug missile system. Instead of trying hard to adapt the design to Australian needs, and facing budget constraints, the Australian government found the American-built, steam turbine powered Charles F. Adams class destroyers more suitable. The USN was disposed to sell them, as they did with to the Bundesmarine. They were already armed with the Tartar missile system which was proven, and dicussion started as what will become the Perth class. They were not stock destrouyers later adaptated, but rather built specifically for Asutralia, integrating several susb-systems tailored for the RAN. These happen to be also the first major US warship design chosen for the RAN.
By the mid-late 1960s, the RAN reachd its zenith in terms of operational capabilities. It could dispatch a carrier battle group in support of any distant theater of war, complete with aircraft carrier, three large missile defence destroyers, six modern frigates and four Oberon class submarines, plus support vessels.
Mirroring the move to USN ships, and abandon of projects such as the 'general purpose escort' (see below) and 'light DD escrot (1966)' with UK, the RAN also ordered six Adelaide missile frigates, to the US, of the O.H. Perry class in the 1970s. They were not stock ships but by then, brand new, ordered in February 1976. By the end of the cold war, procurement diversified and came back to Europe, but no longer UK: Germany for eight Meko type frigates in the 1990s, or Spain (Navantia) for its first LHD (Camberra)… and its own yards (ASC) for the second LHD (HMAS Adelaide, by BAE Systems Australia, Williamstown), the Collins class at ASC, the Hobart class AEGIS (Spanish design) destroyers, the LST Tobruk, the Balikpapan class HLCs, and many other patrol vessels. The next projects like the Attack class subs would not be an exception, built also entirely in Australia with Naval Group assistance.
With the British forces leaving the Suez Canal in the 1960s amidst budget restrictions, the RAN started to take on to take a more defensive role in a closer co-operation with the USN via the ANZUS treaty. The RAN main involvements had been Korea, Vietnam, and the Indonesian Confrontation, but apart is operation in the Gulf, its role is now contingented to UN resolutions, as well as disaster relief missions and large scale exercises, under the shadow of the massive Chinese PLAN and growing tensions in the south china sea.
Cold war RAN programmes
General Purpose Escort (Project 1960)
In the early 1960s the RAN required a small and cheap multi-purpose escort vessel, with a light but well balanced ASuW, AAw and ASW capabilities. Eight vessels shoukd have been ordered, but the project was cancelled in favor of the cheaper Attack class FPBs. Read More and appareance
Light Destroyer Project (1966)

DDL from Navy News, September 1972 (cc)

Official artist rendition of the program by Ross Gillett.
In 1966 the RAN and RN both started a joint study for a new generation light destroyer (DDL) focused on ASW/surface warfare with light air defense. The end result closely resembled the British Type 42 DDG, but the RAN boke the the agreement for the sake of her nw policy to buy US armament and sensors. The 1966 project was basically a Type 42 DDG with more beam, longer too, and double hangar for two Lynx helicopters, six SSMs (possibly Exocet or Harpoon) and the new sonar Mulloka. Their larger size meant their range was estimated to be 6,000 nm at 18 knots. Design work was entrusted to Y-ARD Australia in 1970 and the first ships were expected to be laid down in June 1975, and the others each two years, at Williamstown Nyd, the fist commissioned in 1980 and the last in 1984 for 118 M Australian Dollars for the design, studies, construction and maintenance. These "Australian Sheffield" would have been equipped with a Tartar SAM launcher, installed at the forward end of the hangar, single missile tracker radar abaft the funel, single plated mast. The new labour government in 1973 suspended construction and cancelled it in 1974, choosing US second-hand DDGs instead.
Military interventions
Here is a timeline from 1945:
The RAN, Strategic Reserve and Malayan Emergency: In 1947, Communist insurgents started violence in Malaya, aimed at demoralising elected leaders and promprint the Australian navy to intervene.
The Korean War was the next chapter in 1950-53. It was followed by the History of the Radford-Collins Agreement between Australia, New Zealand and the United States on 1 September 1951 (ANZUS Treaty).
The Indonesian Confrontation started at the end of the Malayan Emergency, seeing the RAN committed in the Malaya-Singapore area as part of the British Commonwealth Strategic Reserve, deploying there the two frigates, Yarra and Parramatta, to face the Indonesian policy of 'confrontation' towards the newly independent Malaysia in 1964.
Naval Operations in Vietnam went on from 1965 to 1972 elements, the RAN providing a continuous operational service. A variety of operational tasks at sea, ashore and in the air were performed.
The RAN also assisted a disaster Relief following the Cyclone Tracy and Tasman Bridge accident, in Christmas Day 1974. Darwin was blown by winds over 160 knots, killing 49 people ashore, 16 at sea.
Since the late 1800's, Australia maintained an important hydrographic presence in the South West Pacific as well. The last "cold war" and first "modern" action of the RAN was in Gulf War I – with Operation DAMASK in 1990.
The RAN in Korea

Camp Casey, South Korea, 1952. Flag pole flying the Australian flag, the Union Jack and the United Nations flag. C218218 AWM – src
On 27 June 1950, the UN Security Council called on member nations to help South Korea. On 29 June, PM Robert Menzies announced he ordered the HMAS Shoalhaven then in Japan, and the destroyer HMAS Bataan in Hong Kong to the be placed under UN command in Korea, commonwealth force under Rear Admiral William Andrewes. On 1 July HMAS Shoalhaven sailed to to Pusan, escorting an USN ammo ship add on 27 July 1950, HMAS Warramunga also tok part in escorts. The Landing at Wonsan (October 1950) saw HMAS Warramunga providing artillery support for the U.S. X Corps. It assisted evacuation at Hungnam (December 1950) together with HMAS Bataan. It was soon decided these destroyers would take on missions of 6 months at least, and this was pushed to one full year, with supplies adapted to the challenger. Never since WW2 there has been such effort from the RAN. On 15 September, Bataan and Warramunga were part of the covering force, supporting the landings at Inchon. They engaged coastal installations and gun batteries.

HMAS Sydney and other ships of her battle group in Korea, 1950
Another mission was mine warfare, employed extensively by North Korean forces, and which required mine clearing, made dangerous by large tidal movements and 'walking' mines. 13 UN ships would be sunk or damaged in all during these operations. HMAS Warramunga (L. Co. Geoffrey Gladstone) was awarded the DSC and the US Bronze Star for sending his ship to clean these minefield with small boats and explosives. Also these DDs provided food and other supplies to islanders on the west coast.
HMAS Sydney (Capt. David Harries) arrived in 1951, replacing HMS Glory as flag ship for three months, operating there two squadron of Sea Fury and Firefly (805, 808, 817 sqn). 9 aircraft were lost in this operatons, 3 pilots KiA, 6 recovered, for 2700+ missions. When the blocus was in full swing, the RAN deployed 9 ships there and Australia was one of just three nations to contribute to naval aviation here; read more
The RAN in Malaysia
After several prominent political and private individuals had been murdered by Malayan Emergents, a state of emergency was declared in June 1948, lifted only by July 1960. Britain appealed to Australia and New Zealand for assistance to restore order. In 1950, a RAAF Lincoln heavy bomber squadron and Dakota squadron were sent to Singapore to operate in Malaya and in 1955 the RA was sent to the Malaysian-based Commonwealth Strategic Reserve. These ships participated in the defence and development of the Federation of Malaya and this reserved was reformed in January 1956: It was to provide a deterrent to further Communist aggressions, deploy units in defensive operations if Singapore or the sea lanes were attacked. Secondly it was was to assist in the maintenance of the security of the Federation of Malaya. For this, the RAN deployed two destroyers and frigates, an aircraft carrier and supporting vessels. By June 1955 Warramunga and Arunta arrived, followed by Anzac, Melbourne, Quadrant, Queenborough, Quiberon, Quickmatch, Sydney, Tobruk, Vampire, Vendetta and Voyager, some making shore bombardments against terrorist positions in the Johore area. This represented 1500 personnel out of 4736, plus the carrier and it's squadrons.
RAN ships visited also Hong Kong and and ports in Japan or Korea. Exercises at sea were a large part of these activities, as bing part of a larger naval organisation which also benefited New Zealand, together with their British counterparts. Life at sea in the tropics was occasionally dangerous due to poor air conditioning. But the RAN could do little against insurgent groups, which generally avoided the coast. There was, though, an effective naval blockade and the terrorists were denied any weapons supply. 1955-1960 saw 13 RAN ships with the Strategic Reserve, sometimes for short periods, and exercises with SEATO and missions lasting from six to nine months.
The RAN in Indonesia
In response to the Indonesian invasion of Borneo and Malaya in 1963, the RAN sent in the area two frigates, HMAS Yarra and Parramatta. They were joined later by the carrier HMAS Sydney, the 'V' destroyers (Vampire, Vendetta, Duchess, Derwent). On May 19, 1964, the 16th Minesweeping Squadron (six Ton class vessels) started operations. By December 1964, HMAS Teal was fired upon by a vessel it captured. On 23 February 1965 the same detected another vessel off Cape Rachado. HMAS Hawk (16th Minesweeping Squadron) on 13 March 1966 was lighted by an Indonesian shore battery and fired upon, falling 200 yards off her. She later intercepted a sampan. HMAS Yarra shelled Indonesian positions at Sebatik Island (Sabah) on 28 June 1965, and two more coastal bombardments on 5 and 10 July. Hostilities ceased after was signed an agreement on 13 August 1966. Read More
The RAN in Vietnam

HMAS Perth fires on North Vietnamese coastal defense sites, February 1968.
The Royal Australian Navy sent ships as part of the Commonwealth naval forces in the area, for continuous operational service, started in 1965 and ongoing until 1972, 18 ships making their tout of duty in Vietnam waters. Operational tasks were varied, from patrols to costal bombardments, interdiction, spec ops, and air raids. Destroyers were deployed and a carrier; Fleet Air Arm personnel was detached to a US helicopter company. No. 9 Squadron RAAF was also deployed as well as a Clearance Diving Team. There was also a logistic support force in action, while RAN personnel served in medical teams and staff duties ashore, between bases, the Australian Embassy in Saigon and the 1st Australian Task Force HQ (Nui Dat).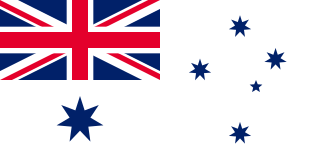 In 1962 already, HMAS Vampire and HMAS Quickmatch sailed to Saigon, followed by Quiberon and Queensborough made friendly port visits. But in 1967 this was war, and HMAS Hobart was the first in real action in Vietnam, making three tours of duty, generally from March to September also in 1968 and finally 1970. She fired 10,000 rounds at 1000 shore targets and was fired upon 10 times. She was awarded a US Navy Unit Commendation while HMAS Perth received this and the US Meritorious Unit Commendation. Brisbane and Vendetta covered 397,000 miles and fired 102,546 rounds combined with the two other DDs. HMAS Sydney's action was also important, although as a troopship, started in May 1965, carrying the 1st Battalion to Vung Tau (south Vietnam). She was known by the GIs and all forces here as the "Vung Tau Ferry" making 25 trips to Vietnam, with 16,094 troops, 2,375 vehicles and 5,753 tons of cargo.
From 1969 HMAS Melbourne was deployed with her own task group in Vietnam, operating with the USN in the South China Sea. During her tour of duty she rammed and sank by accident the DD USS Frank E. Evans ans she was passing in front of her. That was her second fatal ramming, a record in peacetime, earning her quite a reputation.
In April 1971, PM John Gorton announced a reduction, withdring clearance divers, followed by the Fleet Air Arm and eventually the fleet, until there was only HMAS Brisbane left. She returned to Sydney on 15 October 1971, followed by HMAS Jeparit carrying troops to Sydney in March 1972 and HMAS Sydney. For these 10 years the RAN lost eight officers and sailors, 46 wounded.

HMAS Melbourne in 1967
Read More and for the fleet air arm.
The RAN Today
Anzac class Frigates (1994)

This was one of the most important program of the late to post-cold war: In 1985 the Australian MoD started the New Surface Combatant (NSC) project, replacement program for the 1960s six Yarra class frigates. Various design briefs were evaluated, from 1,200 to 5,000 tonnes but there was an emphasis on anti-ship missile defence but also damage control and ship survivability, based on the Falklands War British experience. The base displacement chosen was eventually 3,600 tonnes as it was believed Australia was still not yet capable of designing such a major warship from scratch, it was open to international competition, provided the ships would be built in Australia. By early 1986, a review of existing designs commenced and specifications defined: The RAN wanted a large patrol frigate for operating on low to mid-intensity operations in its EEZ. At the same time, the RNZN planned to replace its Leander-class frigates, so both countries collaborated after the 6 March 1987 MoU, in which became the "Anzac" project. In 1986, 19 submissions were made and studied. On 14 August 1989, the government announced AMECON (now Tenix) had been awarded the tender for construction of the Anzac class, based on Blohm + Voss modified MEKO 200 design. In all, eight ships were built in 1993–2006. They had been modernized since, notably to integrate the CEAFAR active electronically scanned array radars (ASMD upgrade).

HMAS Ballarat, modernized, during RIMPAC 2016, showing its ASMD upgrade
Operation DAMASK (1990)
On 10 August Australian PM RJ Hawke announced Australian would join the international coalition. The deployment of the RAN was codenamed Operation Damask. On arrival, RAN ships joined the multinational naval force in and around the Arabian Gulf. A maritime embargo was setup, as a deterred for the Iraqi fleet. The pareticular deployment following the practice of joint exercizes during the cold war allowed individual nations to make finely tuned contributions, with flexibility, and despite the USN ran the overall campaign, the RAN (under command of the Australian task group commander or CTG, Commodore Don Chalmers) was able to insert in the common doctrine, and this task group was found perfectly integrated.
On 12 November 1990, HMAS Brisbane and Sydney relieved Adelaide and Darwin, under Commodore Chris Oxenboulde, at the head of the RAN task group, learning en route the Resolution 678 authorising the use of force until withdrawal before the 15 January 1991. Australian ships therefore passed through the Strait of Hormuz and took their place in the Arabian Gulf. There were part of an immense coalised fleet, assembling 15 nations, six aircraft carriers, two battleships, 15 cruisers, 67 destroyers and frigates and a hundred miscellaneous vessels and 800 naval planes and helicopters.

HMAS Brisbane's crew salute closeup during operation DAMASK II in 1991
On 26 January 1991, HMAS Westralia arrived in the MEAO, which with HMAS carried RBS-70 missile teams for improved air defence. Off Bahrain, RAN divers (Clearance Diving Team 3) took their place for operations on the shore. On 17 January Tomahawk missiles were launched from the coalition fleet from the strike force "Battle Force Zulu" added to Air strikes. DESERT STORM was about to start as well. The RAN ws deployed for 43-days of war, creating the protective screen around US aircraft carriers while two RAN replenishment ships provided logistic support. On 18 February it was recalled to all the presence of Iraqi minefields off the Kuwaiti coast, damaging two UN ships. Nothing notable other than routine operations followed, and aftr Iraq surrendered, maritime patrols followed to ensure compliance with UN sanctions. For the next 10 years, the RAN maintained a regular presence with the Maritime Interception Force.
The RAN also participated in operation habitat in 1991, to the United Nations Mission in East Timor (UNAMET) in 1999-2000 and the UNOSOM I in Somalia in 1992-1993.
Command structure
The RAN strategic command structure was completely reformed during the "New Generation Navy" changes and a general Naval Headquarter in Canberra. The Chief of Navy (CN) holds the rank of vice admiral and is responsible for implementing policy decisions handed down from the Department of Defence and overseeing tactical/operational issues under responsibility of subordinate commands.
A-Fleet Command: Commander Australian Fleet (COMAUSFLT), rear admiral. During the cold was it was occupied by the Flag Officer Commanding the Australian Fleet (FOCAF) dating back from 1911 and reformed in 1988 as the Maritime Commander Australia and again on 1st February 2007. The at-sea commander is Commodore Warfare (COMWAR), task group commander. Fleet command is also responsible fro Joint Operations command.
B-Navy Strategic Command: Administrative element overseeing training, engineering and logistics, created in 2000. Its Commander has the rank of commodore and from June 2008, rear admiral.
Composition of the Fleet Command: Formerly it was also called the seven Force Element Groups before the reform, restructured into four Force Commands:
-Fleet Air Arm (see below)
RAN's "minor war vessels": (Mine Warfare, Clearance Diving, Hydrographic, Meteorological and Patrol Forces)
Submarine Force: Currently operating the Collins-class submarines
Surface Force: Main surface combatants (DDs and frigates)
Assets

HMAS Collins, built at Cockums Yds

HMAS Hobart, AEGIS destroyer, built at

HMAS Camberra, built by Navantia, Ferrol.
Since 1990 the RAN took part of Coalition forces in the Persian Gulf and Indian Ocean. They operatied in support of Operation Slipper and did their tour of duty in the red sea, countering piracy operations along the trade lines from Asia. The RAN was also deployed to support peacekeeping operations in East Timor and the Solomon Islands.
As of October 2018, its strength represents 48 warships, with destroyers, frigates, submarines, patrol boats and auxiliary ships. They operated from two main bases, East (HMAS Kuttabul, Sydney) and West (HMAS Stirling, Perth). Three other bases operated minor war vessels: HMAS Cairns, HMAS Coonawarra (Darwin), HMAS Waterhen (Sydney).
-2 Camberra class LHDs (2014)
-3 Hobart class destroyers (2017)
-8 Anzac class Frigates (1996)
-6 Collins class SSNs (2000)
-13 Armidale class FPBs (2005)
-4 Huon class minehunters (2000)
-2 Leeuwin class survey ships (2000)
-4 Paloma class survey ships (1989)
-LHD HMAS Choules (2011)
-HMAS Sirius support ship (2006)
-2 Cape class patrol ships (2017)
-Young Endeavour schoolship (sail, 1988)
The RAN Fleet Air Arm
In the cold war, it was known as the Australian Navy Aviation Group. In 2018 it FAA consisted of two front line helicopter squadrons (Anti-Ship/sub Warfare and transport), two training squadrons and a school squadron.
LADS Flight: This additional flying unit is placed under command of the Australian Hydrographic Service. Called Laser Airborne Depth Sounder it's a single fixed-wing aircraft based at HMAS Cairns in Queensland, due to replacement by commercial hydrographic companies.
Clearance Diving Branch: It is composed of two teams (CDT) for naval clearance divers: AUSCDT ONE (HMAS Waterhen, New South Wales), and AUSCDT FOUR (HMAS Stirling, Western Australia). AUSCDT THREE is the active intervention force. They are used for mine counter-measures, explosive ordnance disposal and maritime tactical operations.
Future programs:

Attack-class submarine, artist impression – Src
The 'Shortfin Barracuda' program, now officially "Attack-class submarine" is certainly the most ambitious naval program of Australia for the next twenty years. Naval Group was announced the winner in 2016 of a massive contract started back in 2007, to replace the Collins class. The first of these should enter service in 2030, for a total of 12 planned. Total cost of the program is estimated to 89.7 billion but the key to it is:
1-They will be built locally by Naval Group Australia and ASC Pty Ltd, Osborne.
2-They basically are a shortened, non-nuclear powered version of the French Barracuda of which the first was launched in 2020, Suffren.
The one time competitor favourite was the Japanese 'improved Sōryū-class'. Germany, the Netherlands and Sweden also participated in the competition.
-Hunter class Frigates: 9 announced, three ordered 2021
-HMAS Stalwart, Auxiliary oiler replenishment (Supply class): Lead ship built in Spain, currently fitting out.
-Arafura class OPVs (Offshore Patrol Vessels): 12 planned, lead ship to be launched 2021
-Cape class PBs (Patrol Boats): 6 planned, first planned 2021
-Mine countermeasures vessel class: 8 ships, TBD (To be Defined)
-Multi-role sealift and replenishment vessel class
-Pacific Step-Up Support vessel
-ADV Ocean Protector replacement
-Salvage and Repair vessel
-New sail training ship
And the modernization of the Anzac class FFG (Meko type) and Hobart class DDGs.
Sources & Read More:
https://www.cs.mcgill.ca/~rwest/wikispeedia/wpcd/wp/h/History_of_the_Royal_Australian_Navy.htm
https://en.wikipedia.org/wiki/Australian_light_destroyer_project
https://www.naval-encyclopedia.com/DOCS/Working_Paper_1-RAN-newtech-med-navies.pdf
https://www.navypedia.org/ships/australia/aus_index.htm
Nomenclature
The story of Australian aircraft career started with the seaplane tender ALBATROSS (1929), built at Cockatoo, but transferred to the Royal Navy in 9.1938, so she did not saw action with the RAN during the war and was BU in 1954 in Hong Kong.
Next, Australia acquired HMAS Sydney before completion. She had been started as the Majestic class HMS Terrible during WW2 but work was suspended, and was resumed in 1949 after the purchase announcement by the Australian government. It was modified to integrate a steam catapult, a 6° angled deck and mirror landing sights and had a lattice mast and three Type 277Q height-finding sets.
HMAS Vengeance: This basically was the British Colossus class light fleet carrier HMS Vengeance, loaned to Australia in 1952-55. She was delivered in "stock" condition without modifications, but protection mantlets around aircraft torpedoes warheads rooms, 10 mm thick. They were also longitudinal watertight bulkheads which covered the machinery. She was commissioned by the RAN on 13 November 1952, and saw active service until defence cuts, late 1954, which reduced her to training. She was basicaly a stop-gap until the modernized HMAS Melbourne was ready. HMAS Vengeance was returned to the RN in June 1955. Her air complement comprised 12 Sea Fury FB.11, 12 Firefly FR.4/5 and AS.5/6 and 3 Sycamore HR.50 SAR helicopters.
Sydney class (1949)

HMAS Melbourne (R21), stern view, circa 1960
The RAN took delivery of three aircraft carriers in the 1950s: HMAS Sydney, HMAS vengeance, and HMAS Melbourne. Sydney and Melbourne only had modern capabilities, Melbourne being modernized more comprehensively and used as a carrier for most of the cold war, until 1985.
HMAS Sydney

HMAS Sydney in 1949 More photos (cc)
She was the ex-Terrible of the Colossus class, pennant R17, built at Devonport DYd, started 19.4.1943, launched 30.9.1944 but only completed on 5.2.1949. Indeed her construction was suspended in May 1945, pending a decision. The government at that stage expected to find customers for these, and justify the expenses of completion. Work was resumed on HMS Majestic in 1949 when she was purchased by the Australian government. This was the opportunity to incorporate as many new ideas as possible. She earned a steam catapult, a 6° angled deck and mirror landing sights and lattice mast with new electronics, greatly enhanced radar suite with three Type 277Q height-finding sets. The deck was also reinforced to accept heavier planes. Protection was light and localized, same as for the Vengeance.

HMAS Sydney as a troop transport in Vietnam, as part of Operation INTERFUSE TWO, 26 octobre 1971. That day she departed Sydney with a cargo consisting of defence aid for Vietnam. During the passage to Vietnam, Sydney was escorted by HMAS Derwent. src aus.gov.org – See also a two views rendition by Russel, the blueprints.com.
In 1963 HMAS Sydney became a fast military transport, rearmed with six twin 40mm/60, and fourteen 40mm/60. She carried vehicles on deck and in the hangar, also used for troop accommodation. In 1969 she was committed fully in the Vietnam war and received 6 LCPU on davits. HMAS Sydney saw indeed considerable active service in the Korean War alongside British carriers. She was eventually stricken on 7.1973 and sold 10.1975.
HMAS Melbourne
HMAS Melbourne was the ex-Majestic (R21), built at Vickers-Armstrong, Barrow, UK and completed with a full modernization, close to the Sydney but with a new lattice mast (Sydney kept her tripod). Started on 15.4.1943, launched 28.2.1945 she was purchased and commissioned on 8.11.1955. Certainly the best-known cold war Australian aircraft carrier. She was in effect the lead ship of the Majestic class light fleet carriers in April 1943 but was only launched in February 1945 so work was suspended until she was purchased by the RAN in 1947. Completion was delayed as she was fitted with a brand new array of new aircraft carrier technologies. She was the third of these carriers to be reconstructed with an angled flight deck. This went on from 1947 to 1955, and she was commissioned that year.
Design
Her modifications included a reinforced and angled flight deck, a steam catapult and a mirror landing aid, on par with HMS Ark Royal and USS Forrestal. Not only the deck bt also the hangar floor and lifts were also strengthened, as with a reinforced arrestor cable installed. The bulk of this effort revolved around the need to operate heavier jet aircraft, so she was given a angle of 5.5 degrees left of the centreline to allow simultaneous launch and recovery. The flight deck was therefore mlarger of one acre (4,000 square metres, 4,800 square yards), but still smaller than most carriers of her time, and some plane could not operate from her, like the S-2 Tracker which had a too close clearance for comfort. The tap Water system was deficient, rationed in the early years as the supply was insufficient, since it never was designed to feed the steam catapult, as well as the propulsion turbines and crew. Most importantly, she was the first carrier fitted with a Flight direction radar, making her unique in the whole Australasian region. She was able to operate her air group at night and in poor weather.

Her air group initially comprised 22 planes and 2 helicopters, de Havilland Sea Venom FAW.53 fighter and Fairey Gannet ASW planes, plus Sycamore helicopters. In 1963 she was refitted as helicopter carrier, with 27 Westland Wessex anti-submarine helicopter, 4 Sea Venoms, 6 Gannets. In the 1960s were acquired twenty A-4G Skyhawks in two batches. In 1972, she had 8 Skyhawks, 10 Westland Sea King (previously 6 Wessex)), 6 trackers.
Refits and modernizations:
-December 1967-February 1969: Lengthened to operate S-2 Tracker and A-4 Skyhawk aircraft, overhauled hull and machinery, strengthened flight deck, better catapult and arrestor cables, new aviation fuel systems, modernized flight control arrangements, modern navigational aids and radar and air conditioning.
-1971: New catapult, sourced from HMCS Bonaventure and USS Coral Sea. Reinforced flight deck, modernized air conditioning system enabling operation in North Atlantic and Arctic climates.
-November 1972-August 1973 refit for her catapult
-April 1975-June 1976, Life extension program FY1985.
-Late 1978-ugust 1979, same. The late 1981 refit was cancelled in January 1982.

HMAS Melbourne, escorted by HMAS Voyager and HMAS Vendetta (1959)
Career
She never fired a shot in anger and only took a back seat, in distant support, during the Indonesia-Malaysia confrontation and Vietnam War. She collided twice, not her fault; On 10 February 1964, with RAN destroyer HMAS Voyager (which sank as a result) whe she crossed her bow. The second was on 3 June 1969, when she rammed the destroyer USS Frank E. Evans in similar circumstances. Melbourne's reputation was jinxed as the result. She was paid off from RAN service in 1982 and she was sold for scrap in 1985 in China, but she was well studied before by the PLAN staff as part of their own plan for an aircraft carrier.
Interestingly enough, the retirement of HMAS Melbourne earlier as expected was due to the Australian MoD 1980 annoucement of the replacement of HMAS Melbourne by a new carrier, and in 1982 the Royal Navy, under govt. pressure, offered the HMS Invincible at an attractive price. Negotiations started, to be curtailed and the whole plan cancelled as the falklands war took place. She would have been renamed HMAS Australia. VSEL later completed a design study for a locally buuilt CVL/S but budget cuts terminated the project. Only recently Australia procured itself a new generation LSD.
Specifications
Displacement: 15,740 long tons standard, 20,000 long tons FL
Dimensions: 213.97 m (702 ft)+2.43 m (8 ft) 1969 x 24.38 m (80 ft) x 7.62 m (25 ft)
Propulsion: Two shafts Parsons STG turbines, four Admiralty 3-drum boilers, 40,000 shp (30,000 kW)
Speed/Range: 24 knots (44 km/h; 28 mph) 12,000nm/14 knots, 6,200nm/23 knots
Complement: 1,350 + 350 Air Group
Radar suite (1969): Type 293Q surface search set, Type 978 navigational set, LW-02 air search set, SPN-35 landing aid radar
Armament (1969): 12 × Bofors (4 twin, 4 single), 4 single only 1982.
Air group: 27 planes 3 helicopters, See notes
Tobruk class destroyers (1947)
HMAS Tobruk, Anzac


Two Battle-class destroyers, Tobruk and Anzac, were ordered as batch 3, slightly enlarged British Battle class. Her standard displacement 2,436 tons and fully loaded, 3,400 tons. Top speed was superior to what was planned, 32.36 knots (59.93 km/h; 37.24 mph) in trials for a 1,140 nm range (2,110 km; 1,310 mi) and up to 4,420 nautical miles at 12 knots. They had two twin 4.5-inch (114 mm) Mark III guns, forward in two twin turrets and twelve 40 mm Bofors, three twin and six single. They carried two five-tube Pentad torpedo tube sets and Tobruk also had a Squid anti-submarine mortar. Built at Cockatoo Docks (New South Wales) and Williamstown in 1947-48 to 1950-51 they had capped funnels and specific superstructures as well. They were BU in 1972-75.
Specifications
Displacement: 2,400 tons standard, 3,500 tons FL
Dimensions: 115.5 m x 12.5 m x 4.1 m
Propulsion: As Battle class
Complement: 332
Radar suite: Radar 275, 262, 293, sonar 170, 174
Armament: See notes
Voyager class destroyers (1952)
HMAS Voyager, Vendetta, Vampire, Duchess


These were basically locally-built Daring class destroyers, the "V class". Three were built locally: At cockatoo (2), and Williamstown. A fourt ship, HMAS Waterhen, was started at Williamstown but cancelled in 1954. They were started in 1940, 49 and 52, launched 1952-56 and completed in 1957-59. HMAS Duchess was acquired from the Royal navy in 1964. Specific differences were aft TT bank deleted, X turret moved forward, and a Limbo mortar placed instead. Also HMAS Vendetta and Vampire were fitted with two CRBF directors and two twin 40 mm Mk5 Bofors on either side. HMAS Voyager was lost during a colision with Melbourne in 1964. The remainder were modernized in 1969-73, with a Dutch WM-22 FCS forward and aft, new enclosed bridge, early warning radar L-02 on a stump mast fwd of the second funnel, the lattice removed a new capped funnel installed. HMAS Duchess was converted as a cadet training ship, she had classrooms instead of her twin 4.5 mount and Squid. In 1980-85, Vampire was with the training squadron. Vendetta was BU in 1987 but Vampire was converted as a museum ship in 1985, extant.
Specifications
Displacement: 2,800 tons standard, 3,600 tons FL
Dimensions: as Daring class
Propulsion: As Darin class
Complement: 320
Radar suite: Radar 275, 262, 293, sonar 170, 174, 177
Armament: 3×2 114 mm (4.5 in), 2×2 40mm STAAG Mk2 + twin Mk5, Limbo Mk10
Perth class missile destroyers (1963)
HMAS Perth, Hobart, Brisbane

After evaluating the prospect of acquiring British missile destroyers, such as the County class, destroyer (program 1961) or develop a new one in collaboration with UK, the Australian government decided that the US destroyers of the Charles F Adams were more suitable for their tasks. Two DDGs at first were ordered in January 1962 to Defoe SB yard, and a third one year later. They were almost identical to the original, sparing R&D costs, save for an Ikara ASWRL replacing the ASROC, with its own deckhouse built to house the ammo reloads and control.There were two launchers, single-arm, port and starboard. In standard they were equipped with the Tartar. Launched in 1963, 64 and 1966, they were completed in 1965-67.
In 1974-79 they were modernized, swapping their Tartar for a more modern SM-1 SAM and associated upgraded FCS, plus the gun mountings Mark 10. Last modernization came in 1985-91, as they received all-upgraded electronics: SPG-53A radars, SQQ-23F sonar, ERD-4 ECM suite, NCDS CCS. With this, they received two Harpoon SSM canisters and two Phalanx CIWS before operating in the gulf war. They also received later an SPS-40D, SPG-53F, two fittings for Mk 90 radars, the SQS-23KL sonar, WLR-1H, ULQ-6 ECM suites, two SRBOC decoy RL, SLQ-25A Nixie torpedo decoy. They were discarded in 1999, 2000 and 2005 respectively, the last one scuttled to create an artificial reef.
Quadrant class frigates (1966)Quadrant, Queensborough, Quiberon, Quickmatch

Five Q/R class DDs (Quillian sub-class) transferred to the RAN in 1945 became permanent in 1950. On 15 February 1950, HMAS Australia departed Sydney for Melbourne towing Quadrant. Her conversion started as a fast anti-submarine frigate along the British Type 15 model, at the Williamstown Naval Dockyard, in April 1950. During the conversion all her previous armament was stripped off, now two 4-in guns, two 40 mm Bofors, two Squids ASWRL. This was over for the lead ship in mid 1953, recommissioned on 16 July. By 1957 Quadrant and soon the other frigates were already worn out and decision to decommission her, even before HMAS Quiberon was converted, while HMAS Quality was discarded due to hull failure. This left only Quickmatch and Queensborough in active service.
In the end, Quadrant survived until 1963, and the other three until 1972-75.
Specifications are the same as the British "Rapid" class Frigate conversion.
Yarra class Frigates (1958)
hmas Yarra, Parramata, Stuart, Derwent, 2 more cancelled


Called "River class" these six destroyer escorts were originally designated as anti-submarine frigates. They were based on plans to acquire four British Type 12M (Rothesay-class) frigates in the 1950s. The first two were modified, thus the next four integrated these. All were built in Australia, between the Williamstown Nyd and Cockatoo Nyd. The last two ships ordered in 1964 following the Melbourne-Voyager collision were more modern, based on the Type 12-I or Leander-class frigates. Started in 1957-59, launched 1958-61 they were completed in 1961-64 and served until 1985 (Yarra), 1991 (Parramatta, Stuart) and 1994 (Derwent) which was scuttled to form an artificial reef.
Specifications: Identical to the Whitby class (first two) and Rothesay class (last two). These were replaced by the Anzac class frigates (MEKO type) partly built in Australia.
Swan class Frigates (1967)
HMAS Swan, Torrens

These were basically the last batch of two of the Yarra class, nominally based on the Rothesay design, but cancelled and delayed to be modified to integrate features of the Leander class frigates. The forecastle deck was extended right aft, there was a new superstructure, streamlined funnel, new stump mainmast with the air warning radar, no provision for an helicpter hangar. They were modernized in 1984-85 with a Milloka sonar, new Mark 32 triple TTs for acoustic torpedoes,
Specifications:
Diemensions, displacement, propulsion as Rothesay class.
Armamant: Quadruple Seacat GWS22 SAM (24 missiles), One Ikara ASuM (30), twin 120mm/45 Mk 6, triple 305 Limbo Mk 10 ASWRL
Electronics: Type 293, LW-02, WM-22, SGR-301 radars, type 162, type 170, type 177M, type 185 sonars
Crew: 247
Adelaide class Frigates (1978)
HMAS Adelaide, Canberra, Sydney, Darwin, Melbourne, Newcastle.

With the cancellation of the 1974 DDL project, the MoD turned to the USN again for its procurement. At the time, the new Oliver Hazard Perry was just commissioned in the USN and the design seemed to fit the specifications of the RAN. In total ten were ordered, in 1976, 1977 and 1980, but the last four were to be built at Amecon Yard in Australia, as ordered in 1983, were eventually cancelled. Only six vessels were built, the first four at Todd, Seattle, and the next two at Williamstown DyD (later Amecon). laid down between 1977 and 1989 they were launched in 1978-92, completed for the first four before the end of the cold war in 1980-84 and the last two in 1992 and 1993. The first three had the "short" hull, and the next had an increased bow.
Specifications as the original OH Perry class.
2000s upgrades
In the mid-1990s, Paul Keating's Labor government decided not to purchase the more capable Kidd-class destroyers proposed by the U.S. Navy. Instead, it was decided to make upgrades but there was little space for growth, as well as the original electronics manufacturer that was not open to upgrades. Instead, these frigates were mostly decommissioned after a short service life, before the USN launched a new program for frigates in 2016, concluded in 2020. In Australia, the new government launched the SEA 1390 or FFG Upgrade Project. Its cost was raised to A$1.46 billion, and consisted in upgrading the combat and fire control system, sonars and SAM systems to bring their service life to 2020. Adelaide and Canberra were decommissioned in 2005-2008 ans scuttled as artificial reefs. Upgrades for the other four took place at Garden Island Dockyard with ADI (now Thales Australia). But it ran at least four years behind schedule. This upgrade was costly and inefficient, Sydney was never really operational, but the situation improved a bit in November 2008, when Darwin completed her upgrade. Nevertheless, after the upgrade, they had the SM-2MR SAM, RGM-84 Harpoon Mark 13, a 8-cell Mark 41 Vertical Launch System (Evolved Sea Sparrow), Phalanx CIWS Block 1B, and other upgrades. But this never pushed their active service for long: Sydney and Darwin were BU at Henderson, Western Australia in 2015 and 2017 while the remainder wre sold to Chile, now Almirante Latorre and Capitan Prat in 2019.
Oxley class submarines (1965)


To come in the near future
Collins class submarines (1993)


To come in the near future
Tobruk TLS (1980)

To come in the near future
Balikpapan class HLC (1971)

To come in the near future

Kanimbla class HSS (1994)

To come in the near future
Attack class FPBs (1968)

To come in the near future

Fremantle class PCs (1977)

To come in the near future

Offshore Patrol Combatants Project (1998)
To come in the near future
TON and BAY class minesweepers

To come in the near future