WW1 Italian Naval Aviation
Introduction
Although Italy only entered the war on the side of the entente on May, 23n 1915 its development of a naval aviation (and aviation as a whole) dated back years before (in redaction).
Italian main manufacturers
Italian WW1 seplane, floatplanes and flying boats
---
Macchi, Caproni, Ansaldo, but also…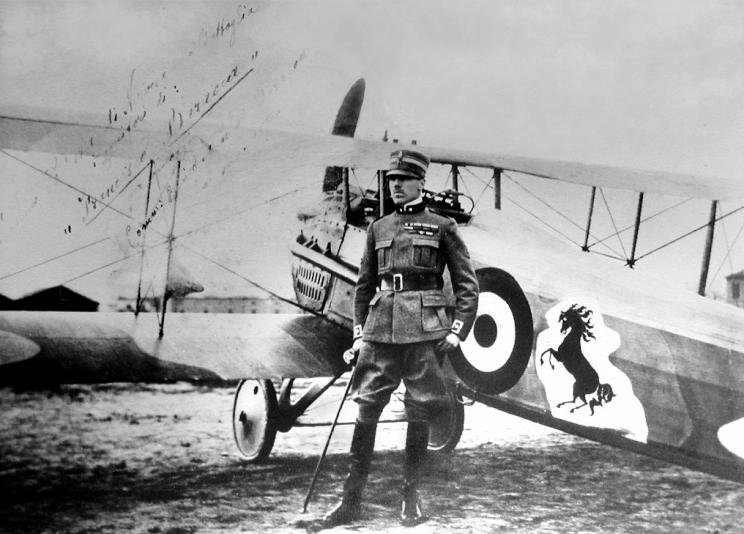 Italian ace of aces count Francisco Baracca, posing in front of his SPAD.
Italy was at war in February 1915, swapping side of the entente almost at the last minute after some territorial promises. Previously due to its position just south of the Central powers, it was likely to fall in this side. Italy fought most of the war against Austria-Hungary on its northern, Alpine frontier, a harsh mountain war, but also the hilly north-east and the Venetian region, as well as the Adriatic. Naval aviation played an important part in these operations. Industrial capacities of Italy at that time, still largely concentrated in the North could not cope with the demands of war, but three main manufacturers emerged and soon rose to levels of production that were able to fill the needs of the Italian Air Force (Corpo Aeronautico Militare) during these three years of fighting.
During the war, the CAM or aeronautical branch of the army, essentially used SPAD S.VII, Hanriot HD.1, Nieuport 11 as fighters, since local fighter production was very limited (The Ansaldo Balilla was the only valuable model for interception but was used for reconnaissance), and the Pomilio PE and Ansaldo SVA. Macchi was then more renown for its hydroplanes, while Ansaldo bombers became so popular, they were also exported and used by other air forces. Italy also had its own aces: Count Francesco Bacarra to start with (34 confirmed victories), the inventor of the famous "cavallino rampante" used after the war by his friend and admirator, young Enzo ferrari on his first Alfa-Romeo sportcars in races, Silvio Scaroni (26), Pier Ruggero Piccio (24), Flavio Baracchini (21), Fulco Ruffo di Calabria (20), Marziale Cerutti (17), Ferruccio Ranza (17) or Luigi Olivari (12). For the entire war, on this front, Italy scored 643 victories. Most notable unit was 91a Squadriglia, called the "squadron of aces".


SIA 7b in American service (1918)
Total aircraft production in Italy amounted to 12,000, mostly reconnaissance planes and bombers, considerable efforts were focused on the failed development of the SIA 7, and basically wasted whereas a development of some Ansaldo models into fighters could have been proven much more useful. The only "Italian" fighter was the Nieuport-Macchi produced in several series over the years, culminated with the N17. Only the Macchi M.14 which flew in 1918 was a promising fighter development. But the Ansaldo A.1 Balilla was Italy's only fighter in number by late 1918, although a droplet compared to foreign planes. Moreover, because they were few in numbers and pilots were not trained for it, the Ballila were kept away from the front lines, assigned to home defence duties, so its combat value is difficult to estimate. In any case, 186 were operational at V day.
The Italian theater saw also not only foreign planes but also entire units, fro the French and British air branches as well. Early on French aircraft had been brought to defend Venice. Following the Battle of Caporetto, four squadrons of the British RFC were sent to Italy as a reinforcement to the Italian squadrons. Meanwhile the Austro-Hungarians suffered shortages tht gradually hampered, then severely limited its operations over the front especially in the Winter of 1917. These RFC squadrons claimed no less than 550 victories for 2017 alone in this theater. But soon, the Austro-Hungarian air forces were bolster by the arrival of considerable German reinforcements after the fall of Russia and revolution. The Winter of 1917–1918 saw few operations, and the air was mostly dominated by the entente.
---
Other italian manufacturers and prototypes
Marchetti MVT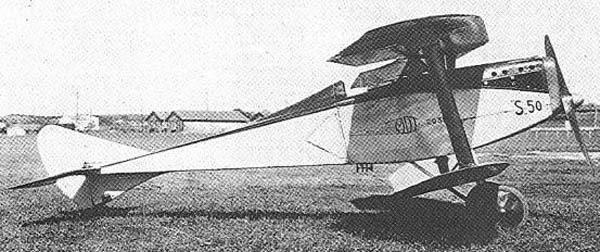 Marchetti MVT (1919), developed before the end of the war.
Alessandro Marchetti (1884–1966) will have a tremendous career which lasted until the cold war, an Italian engineer and airplane designer born in Sesto Calende and best known for the WW2 Savoia-Marchetti SM.79, certainly the best World War II Italian bomber aircraft. Back in WW1 he designed the MVT (for "Marchetti-Vickers-Terni"). This was a single-seat fighter made entirely in metal. The fuselage was suspended between wings and the rear fuselage flattened as an airfoil. It also had thin-section semi-elliptical wings, still using wing warping and rear all-moving tail surfaces. An SPA 6a water-cooled engine giving 164 kilowatts (220 horsepower) gave at top speed of 250 kph (155 mph). Armament consisted in a two 7.7 mm (0.303-inch) Vickers machine guns, synchronized. Despite the fact the plane only flew after the war in 1919, it was planned and studied, drawn when the war was still ongoing.
Vickers-Terni at La Spezia was charged to built the MVT. which on 9 December 1919 reached an unofficial world speed record. It was redesigned in 1920 with a longer span, splayed interplane bracing struts, modified cabane structure and SPA 62a, 234 kilowatts (285 horsepower) engine. It reached 275 kph (171 mph). Marchetti joined SIAI firm in 1922. Renamed SIAI S.50 failed to mer the Regia Aeronautica 1923 single-seat fighter contest which asked for a 300-horsepower engine. However 12 were ordered for evaluation (and apparently dropped), but his led to the development of the SIAI S.52 fighter.
Savoia
The original company was founded in 1915 as SIAI (Società Idrovolanti Alta Italia) based in Northern Italy) and only acquired the name Savoia after the war, when acquiring the Società Anonima Costruzioni Aeronautiche Savoia, founded by Umberto Savoia in 1915. Marchetti was added in 1922 and the company was made famous for its seaplanes during the interwar and WW2. The company produced the SIAI S.8 floatplane from 1917 (214 built), and S.9 in 1918 (about 350). In association with Pomilio, it also produced a serie of reconnaissance planes derived from the Farman Mf.11.
Savoia-Pomilio SP.1
The SP.1 from Umberto Savoia and Ottorino Pomilio was a prototype of a modified copy of the Farman MF.11 then built by Savoia as SIA 5b, Followed by the SP.2 in 1916 (300), SP.3 in 1917 (350) and SP.4 in 1917 (150).
Società Italiana Aviazione (SIA)/FIAT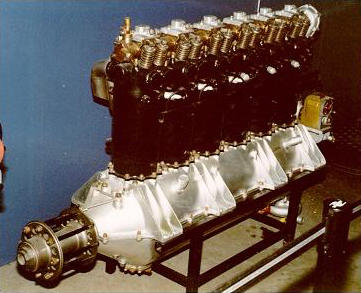 FIAT A.12 engine. In 1908, aeronautical production started at Fiat in Turin,with the desire to produce an aircraft engine, aside sports-cars, since planes were then the new sport craze. The SA 8/75 engine was therefore derived from a racing car unit. This Fiat engine was later derived as the lass-produced A10, delivering about 1,070 of these between 1914 and 1915. However when the war broke out, it was considered the pioneer age had come to an end and aviation was a booming industry that led to re-organize and rename the company from 1916 "Società Italiana Aviazione" (SIA) and embarked in the design and construct of a complete aircraft.
The company changed its name again in 1918 to Fiat. It would produced the A.10 6-cylinder, liquid-cooled, in-line aero engine (about 15,000), succeeded by the larger A.12 (1916), same configuration but with with a bore of 160 mm, stroke of 180 mm,for 22 liters. It was able to produce between 245 and 300 horsepower at 1,700 rpm. Over 13,260 engines were delivered during the war and until 1919. It propelled all Italian planes but also the French Breguet 14 and British Airco DH.4, Airco DH.9 and even the Vickers Vimy prototype.
It was large and heavy, more of a marine engine, but reliable. The FIA A.14 appeared in the end of 1917 but was more costly and heavy, with only 500 built. It was a V12 intended for heavy bombers, and was the largest and most powerful aircraft engine in the world, able to deliver a gargantuan 725 hp, but the war ended its lineage. It propelled the SIA 9B, postwar Macchi M.19 race floatplane and 1919 Fiat B.R. 1/4. The next A.15 was a project, replaced in 1920 by the A.20, still a V12 but lighter and more manageable, and the serie went on for the next twenty years.
Tebaldi-Zari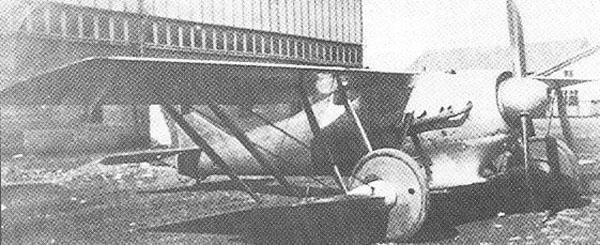 This prototype fighter was studied at the end of 1918 by engineer Tebaldi. He designed the Tebaldi-Zari (in association with the Industrialists Zari brothers), a single-seat wooden sesquiplane fighter characterized by heavily staggered wings. It was propelled by a 142 kW (190 hp) Isotta Fraschini V.6, water-cooled 6-cylinder in-line engine. But the fixed tailskid landing gear was very unusual as it had a very wide track and impressively oversized main wheels which axle was incorporated directly into the lower wing. The plane was to be produced as a private venture, expecting to meet fighter requirements by the Zari brothers factory in Bovisio Mombello, Milan.
They created the prototype in early 1919, which apparently first flew in early 1919. Breda had knowledge of it, and soon bought the prototype and the design rights. The company Breda the replaced the engine by a more capable 224 kW (300 hp) Hispano-Suiza HS-42 V-8 water-cooled engine.
In 1922 Breda wrote an agreement with the Italian government to produce three more prototypes, but no production followed. Breda then modified it with two fixed 7.7 mm (0.303 in) Vickers machine-guns, and the upper wing with a longer span and narrower chord. The wing stagger was also reduced, the gap between the upper wing and fuselage was widened, as well as the angle of the outer struts, connected the axle of the main wheels. The outer wing panels were removed for tests. Later Breda increased the size of the ailerons and the chord of the upper wing while the outer panels of the lower wing were removed. The newly modified Tebaldi-Zari entered in the Italian 1923 fighter contest but it failed to attract any production order.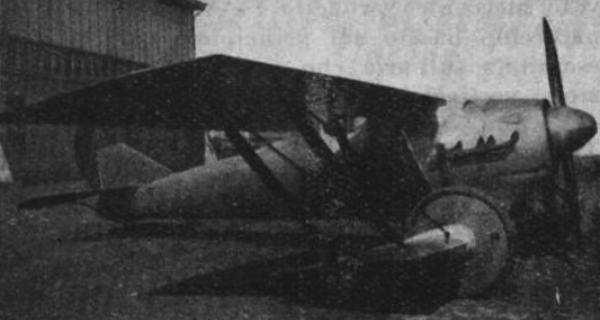 Ansaldo
The Northern Italian Industrialist
The famous company was funded in 1853 as Gio. Ansaldo & C. S.A.S., renowned Genoese businessmen. The company started to be known in Europe for manufacturing and repairing railway components. By the end of the Century, the company reached 10,000 workers and started to diversify in shipbuilding and mechanical works. The company was bought by the Perrone family, and at the eve of WW1, the company turned to ironworks and weapon-making with a strong vertical integration. By 1900 Anlsado was an Industrial heavyweight, which rivalled FIAT. One of the feats performed by the Genoese Yards was to built the ground-breaking cruiser Giuseppe Garibaldi in 1899, wildly exported an copied worldwide, and the Italian dreadnought battleship Giulio Cesare in 1911. The company also built armoured cars, guns and machine guns during the war. By building gradually a sound network in political and military circles, the company achieved a record capitalization in 1914 with 30 million lire, while its market value was 500 million at the end of the war. After the war, Ansaldo support to the Fascist movement serve it well, until the end of the war. During the cold war it was absorbed by Finmeccanica.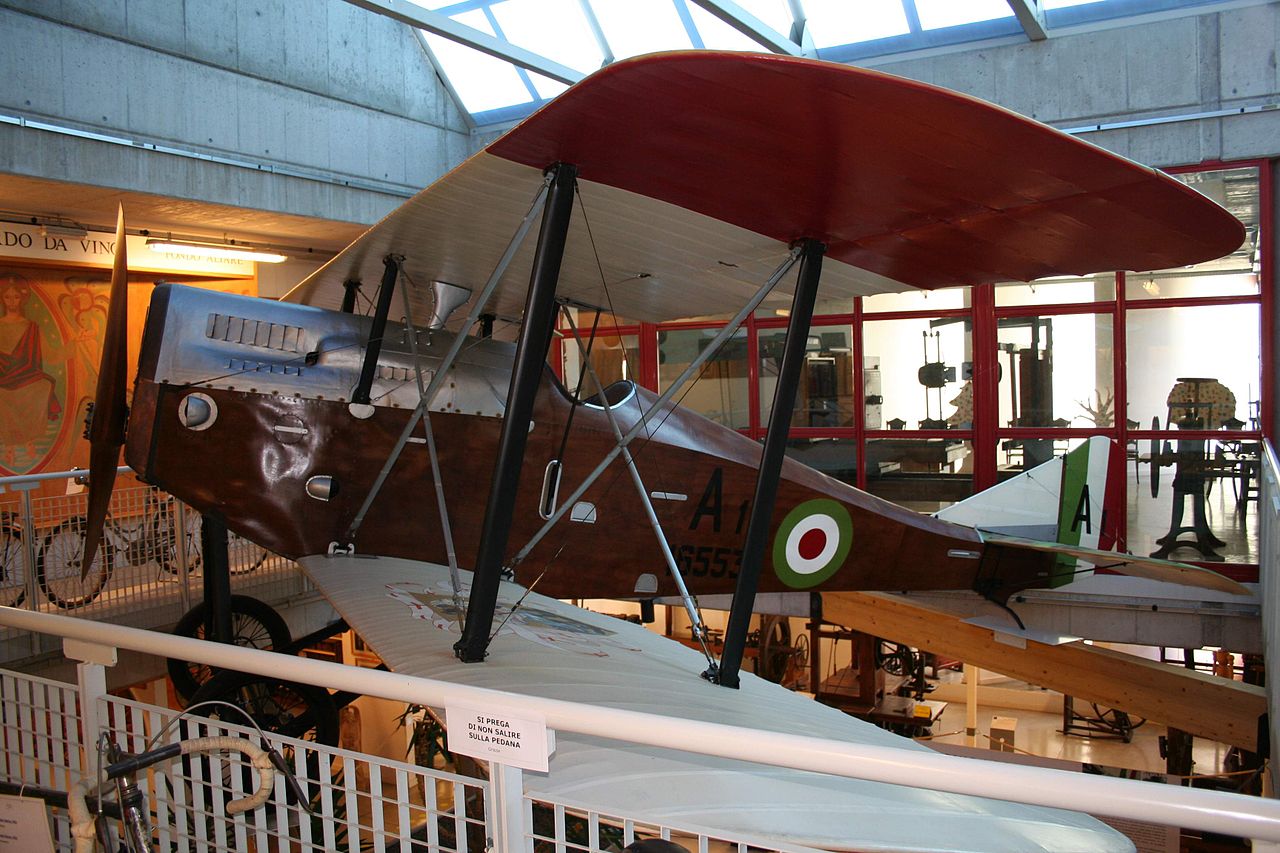 The planes of Ansaldo
The firm built three great types during the war: The first was the Ansaldo Baby, basically a single seat biplane reconnaissance floatplane. But the firm is best known for its fighters, the best Italy has to offer during the great war, in particular the A.1 Balilla. It was preceded however by the prolific lineage of the S.V.A. and it all happened in 1917. The SVA was declined into a multitude of versions, the basic model being used for observation, but soon "utility" planes appeared until the SVA 10, and at least one prototype of a light bomber, the SVA 6. The SVA-3 was an attempted fighter, the SVA was to be the main fighter version, but failed, and triggered a complete redesign. In all, Ansaldo would produce about 1597 planes during the war. in the interwar, much more, derived from French models, but that's another story.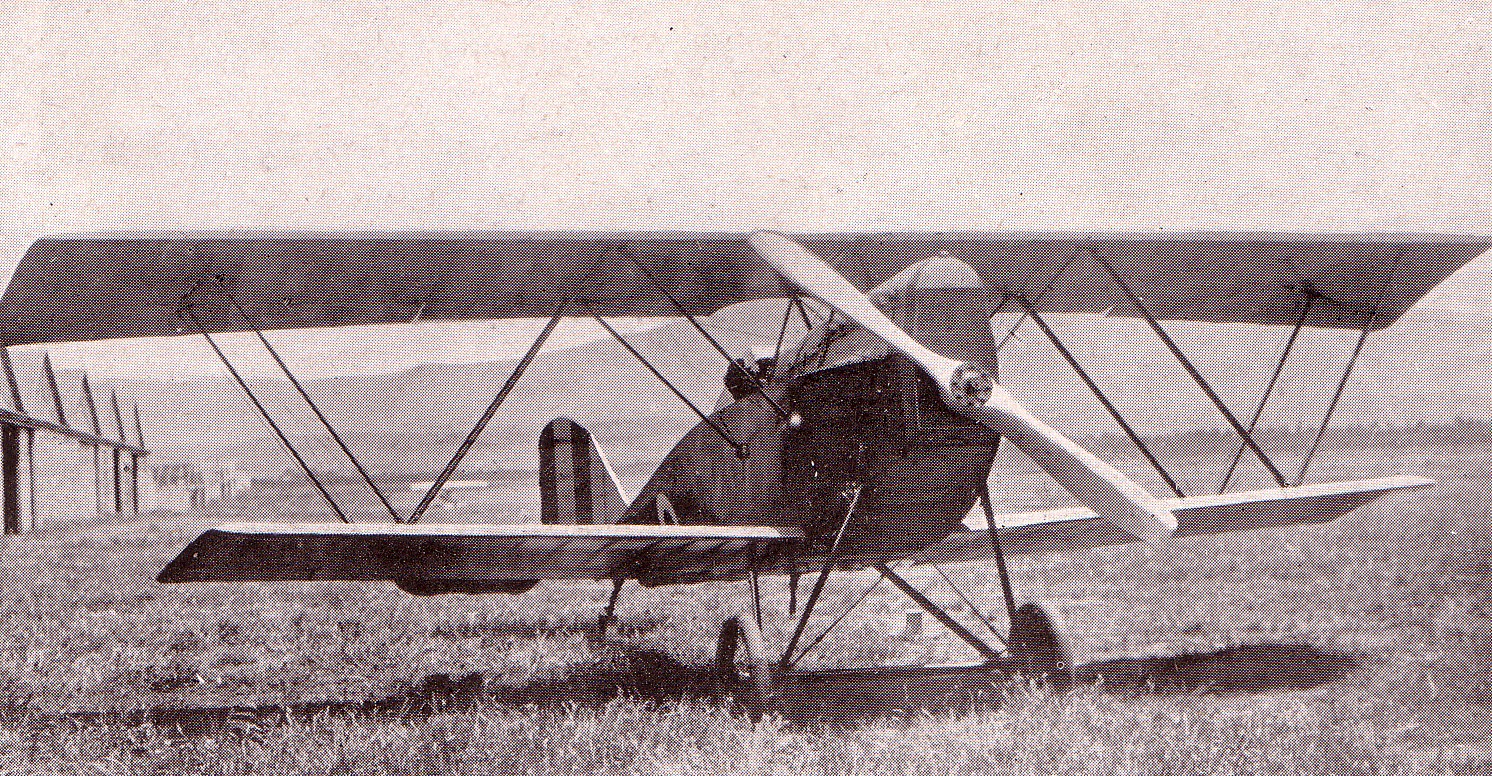 SVA con motore Spa modello 1918
Models
Bold: production models.
Ansaldo Baby (1915) single seat reconnaissance floatplane (Sopwith Baby)
Ansaldo A.1 Balilla (1917) fighter
Ansaldo SVA.1 (1917) utility aircraft
SVA.2, SVA.5 utility aircraft
SVA.3 fighter
SVA.4 reconnaissance
SVA.6 Prototype bomber
SVA.8 prototype utility
SVA.9/SVA.10 Two-seat utility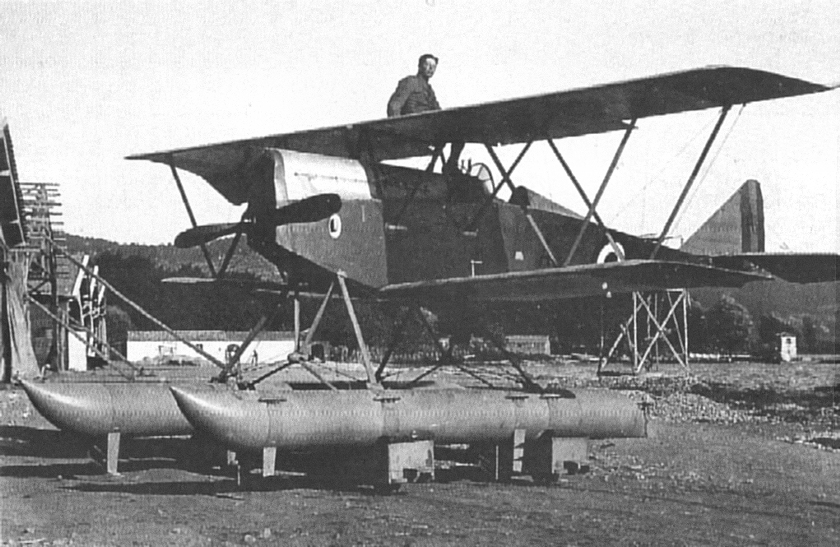 Ansaldo SVA Idro
Ansaldo Baby (1915)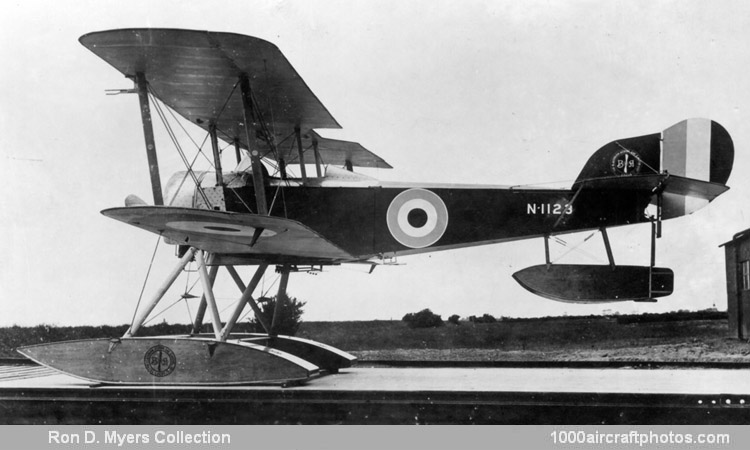 The Caproni Baby was very close to the Sopwith Baby (here)
The first plane by the company was the Ansaldo Baby, basically a single seat biplane reconnaissance floatplane. This was in fact a licence-built Sopwith Baby built with minor changes. The original plane was developed from the Tabloid/Schneider, first flown in 1913 and so-called because it participated in the first Schneider cup and were Gnome Monosoupape-powered Schneiders. The Aviazione della Regia Marina received 102 examples from 1917 and used until 1923 (including 2 trials aircraft from the UK). However it's difficult to appreciate the proper Caproni production if not 102.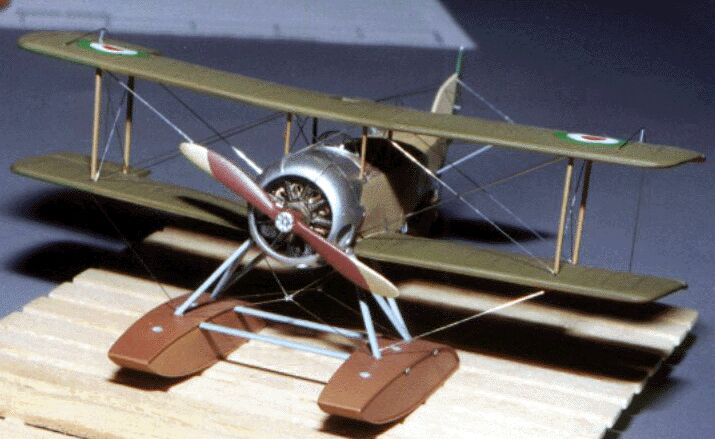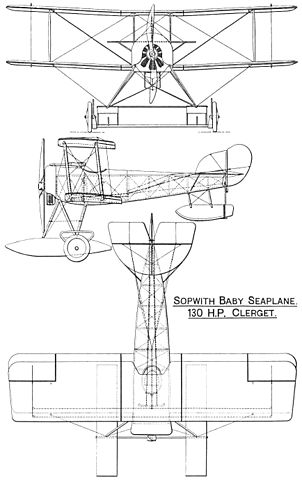 Model – Sopwith Baby floatplane in Italian service
Specifications:
-Length: 23 ft (7.01 m) Wingspan: 25ft (7.82 m) Height: 10ft (3.05 m) Wing area: 240 ft² (22.30 m²)
-Empty weight 1,226 lb (557 kg) Loaded weight: 1,715 lb (779 kg)
-Crew: 1
-Powerplant: Clerget rotary engine, driving a two blade wooden propeller, 110 hp (82 kW)
-Performances: 87 knots (100 mph, 162 km/h) at sea level, Service ceiling: 10,000 ft (3,050 m), Rate of climb: 285 ft/min (1.45 m/s), Endurance: 2.25 hrs
-Armament: One Lewis gun, 2 × 65 lb (28 kg) bombs
---
Ansaldo S.V.A.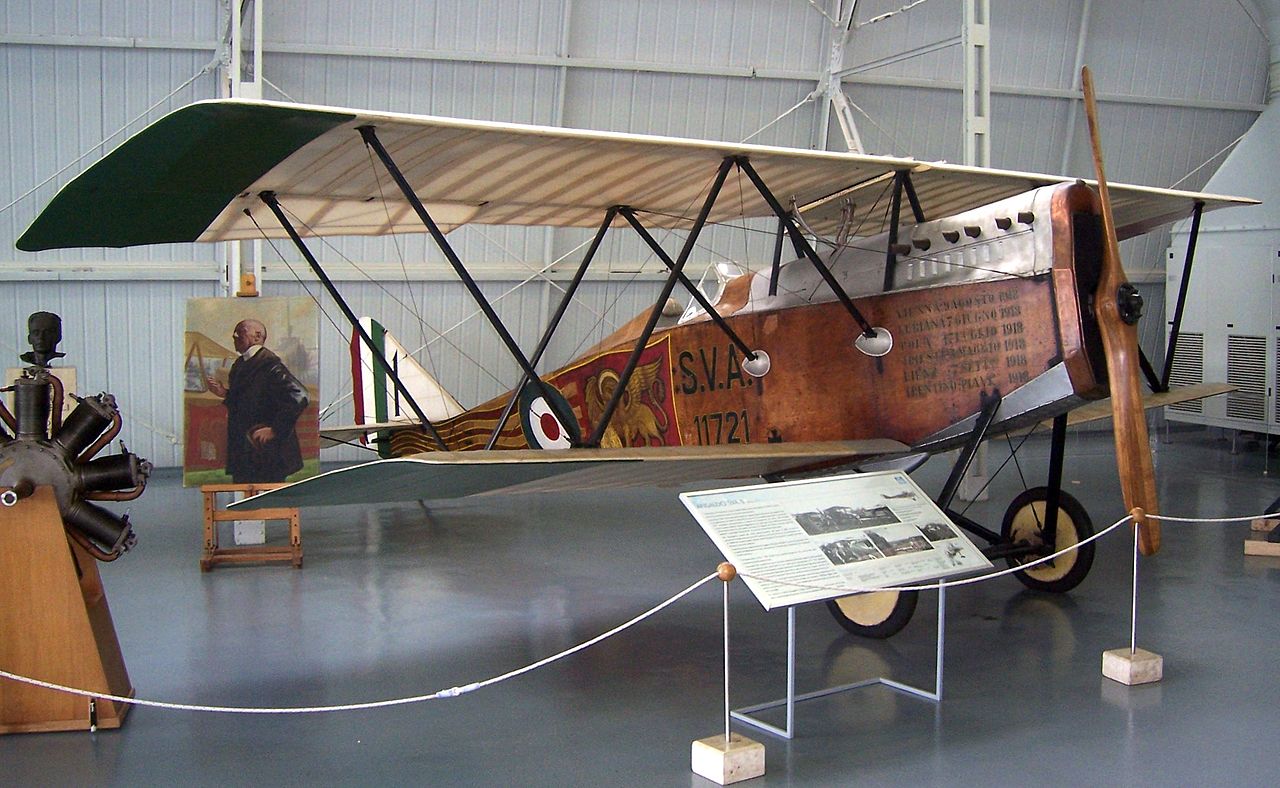 SVA Im 5 Historical Museum at Vigna di Valle Air Force
The fastest allied reconnaissance plane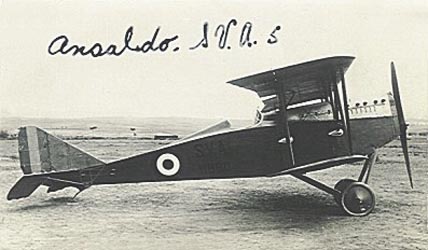 SVA stands for Savoia-Verduzio-Ansaldo. it was a family of planes, intended for
Reconnaissance, but with some fighter variants. Originally conceived as a fighter, this model quickly failed in this attempt, having agility issues. However speed range and operational ceiling were all excellent. It was even by 1917 considered one of the fastest Allied combat aircraft and at least tge fastest observation plane on overall. it was also tried as a light bomber and its total production continued well after the war, with a total production of above 1,245 planes. Minor variants had integrated reconnaissance cameras, or extra fuel tanks. In design, the SVA was conventional, with unequal-span wings but featured Warren Truss-style struts, without transverse bracing wires which simplified maintenance. The fuselage was made in wood, covered with plywood, which made it resistant, with a triangular rear cross-section behind the cockpit morphing into a rectangular cross section forward of the cockpit.
The SVA In action
The SVA served actively for reconnaissance over the Northern Italian front with the Corpo Aeronautico Militare in the last years of the war, 1917-18. Thanks to its fast speed and high ceiling, this was a difficult plane to catch and down. So it was extremely successful, engaging other planes in rare occasions. There is no known ace on it however. On August 9, 1918, 11 of these planes made a remarked propaganda flight over Vienna inspired by Gabriele d'Annunzio by the 87th Squadriglia La Serenissima from San Pelagio. One was an SVA 9 carrying d'Annunzio himself, the other being probably SVA 5 single-seaters. Altough most were used for observation, a few were tailored for performances as fighters, the most impressive being the "Zeppelin killers" fitted with additional oblique-firing machine gun, SVA 3 Ridotto.
They naturally engaged in many occasion Austro-Hungarians planes above the Adriatic and coastal areas, including seaplanes and flying boats and fighters of the luftxxx.
The SVA 9 was two seats, and had larger wings and was built as a pathfinder for SVA.5 formations and used as trainer long after the war. Its last variant was the SVA 10, more powerful and fitted with single forward firing gun, and a ring-mounted Lewis gun for the rear observer/gunner. They could operate strafing attacks as well, being difficult to shoot down from the ground. The SVA was wildly distributed, to Argentina, Bolivia, Brazil, China (West-North Aviation Corps of Warlord Feng Yuxiang – 12 in 1925), Ecuador, Georgia (10 aircraft 1920), Latvia, Paraguay, Poland (80 SVA 9), Soviet Union, United States (tested by the American Expeditionary Force), Uruguay, and Yugoslavia.
Variants:
SVA.1: prototype
SVA.2: Obervation. 65 built
ISVA Idroplane: 50 built (Regia Marina)
SVA.3: SVA.4 built by AER
SVA.3 Ridotto ("Reduced"): Fast interceptor for anti-Zeppelin defence.
SVA.4: Major observation variant, fitted with portside Vickers gun or alternative cameras.
SVA.5: final production version
SVA.6: bomber version (prototype))
SVA.8: Observation (prototype)
SVA.9: two-seat reconnaissance version.
SVA.10: 250 hp Isotta Fraschini engine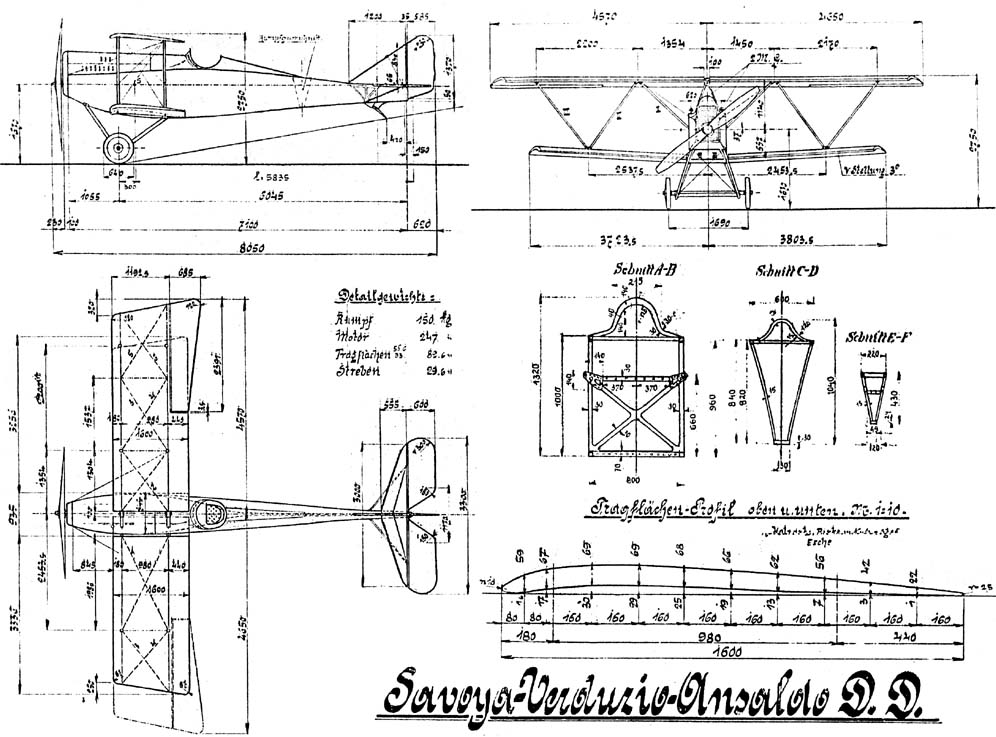 Specifications (SVA 5):
-Length: 8.10 m (26 ft 7 in), Wingspan: 9.10 m (29 ft 10 in), Height: 2.65 m (8 ft 8 in), Wing area: 24.2 m2 (260 ft2)
-Empty weight: 680 kg (1,500 lb) Gross weight: 1,050 kg (2,320 lb)
-Crew: 1
-Powerplant: 1 × SPA 6A, 150 kW (200 hp)
-Performances: Max speed: 230 km/h (140 mph), range 690 km (420 miles) or 3 hours, ceiling: 6,000 m (19,700 ft), climb in 5 m/s (980 ft/min)
-Armament: 2 synchronised .303 Vickers machine gun, up to 90 kg (200 lb) of bombs
---
Ansaldo A.1 Balilla

From airwar.ru (gavs.torino.com). Arrived too late to see much combat, the legendary "Ballila" was bloodied used by both Poland and the Soviet Union in the Polish-Soviet War.
The A.1 was Ansaldo only true ww1 fighter, and a completely successful one. Its nickname "Balilla" came from a Genoan folk-hero, a boy who throwing a stone at an Austrian official, and kickstarted the revolt of 1746 against the Habsburg occupant in the War of the Austrian Succession. The fighter aircraft resulted from the culmination of tests performned on the S.V.A.5 which had proved unsuitable in this task. Engineer Giuseppe Brezzi revised the SVA.5 design from top to bottom, increasing the size of the lower wing, redesigning the interplane strut arrangement. The transverse Warren strut layout was also dropped, thus, also the flying and landing wires, and a brand new rigging scheme introduced. Although the latter produced more drag, wing stiffness was greatly improved as well as downing the stresses levels of the airframe. At the same time this extra strenght allow to upgrade it with a new engine which developed 150 kW (200 hp). There was also the added luxury of an innovative safety system: The pilot was able to jettison the fuel tank through a ventral hatch, avoiding one of pilot's worst fear of burning alive when the plane catch fire.
Completed in July 1917 the first prototype flew a serie of trials which delayed the acceptance by the air force in December 1917. Initial tests were not that good anyway. Although faster, the A.1 was not not as maneuverable as the French-built Nieuport 17 (also produced by Macchi under licence). A second wave of modifications saw the wings and rudder areas increased, and a 10% increase in engine power. This modified A.1bis was tested with 91 Squadriglia at the front, and although again, test pilots reviews were mixed, the Balilla was still difficult to fly. Nonetheless, the Army air force branch was eager replaced obsolete types and pressed it into service at the beginning of 1918. Production took time to step up to not all squadrons were equipped when the central powers armistice was signed. By July 1918, the first of an original order of 100 planes was just been accepted into service.

Profile by the author.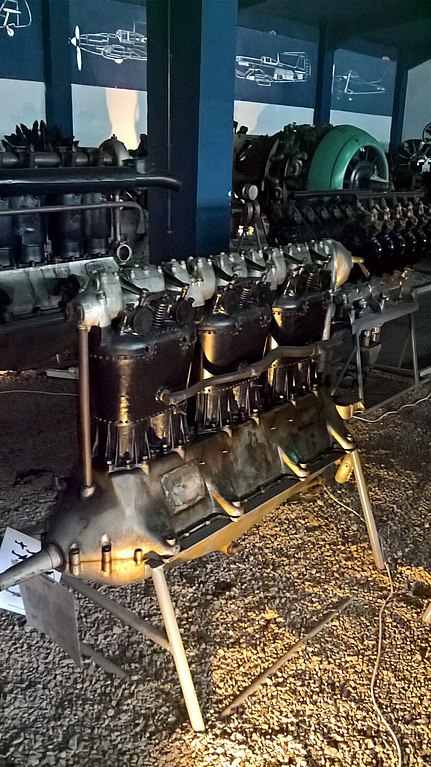 The A1 in service
Despite their better performances compared to the S.V.A. 5, A.1s were kept away from the front lines, tasked with home defence duties and therefore in just four months they scored only one aerial victory, against a reconnaissance aircraft. So its real performances as a fighter could not be evaluated. This had to wait. Nevertheless,Ansaldo tried to promote its new fighter, renaming it "Balilla", flying it over major Italian cities, one been given to Italian aviator Antonio Locatelli for a press spectacle, and eventually the air force ordered another 100. Fortunately they were produced and delivered before the end of the war, so at V-day 186 were operational. 47 of this total were used for training squadrons and at V-day, the remainder were places in reserved and storage.
Postwar career
The Polish A.1
Thing became serious for the A.1 when it was purchased by a polish army committee in 1919, the country being just created and already the threat of a Soviet invasion was looming in the air. An order for ten evaluation aircraft was signed, shipped in January 1920 to the capital. They were flown mostly by American volunteers, enthusiastic about it, finding no default, even in agility. Therefore on May 25, these planes were deployed to the front line, and destroyed during the Red Army counterattack in the Ukraine. Soon 25 aircraft and a production licence for another 100 was purchased. They arrived however too late to participate in the hostilities. By the summer of 1921, the first of 36 licence-built A.1 were delivered by Lublin. These types were
80 kg (180 lb) heavier and had bad welding issues plagging the engine, in addition to reliability problems. There were at least nine fatal accident and so by 1924, the order was curtailed to 80 and later to 57. In 1925 their armament was removed and two years after these planes had been withdrawn from service.
The Soviet A.1
The irony was on the other side, one year later in 1920, a White Russian army ordered thirty A.1 (18 were delivered in April 1922). They fought in the Kharkov area, but unarmed as observation planes, flying unarmed. After capture by the Soviets they served around the Baltic and Black Sea until mid-1928. In winter their train was modified with skis replacing wheels, and painted white.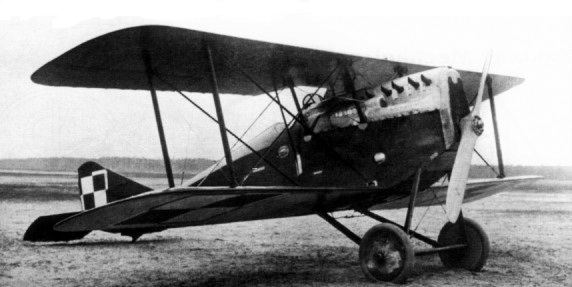 Polish A.1 in 1921
The Latvian A.1s
Since in this region Latvia order 13 planes in 1921 despite a previous poor demonstration, the plane crashing. The planes had an additional feature tailored for the harsh winter conditions: An insulation to protect the engine from the cold was added.
Other potential customers
Following the high reception given by the American volunteers for the Polish air force, the company attempted to promote the plane in the USA, as well as South America. Six were eventually sold for evaluation in 1919 at $US 6,000 apiece, but more for private owner than the USAF. Pilots and sport enthusiasts were indeed seduced by the plane's great speed. WW1 ace and celebrity Eddie Rickenbacker bought one and set a national airspeed record in 1920. Another had its engine replaced by a Curtiss D-12 and won the third place in the 1921 US Pulitzer air race. A tour was also organized to Argentina and Uruguay, the company even offering two promotional aircraft and pilots to governments for extra evaluation. It was however in vain. But soon the plane was showcased to Peru, and Honduras, still without order. Only one was purchased by Mexico in 1920. Ansaldo eventually abandoned the A.1 and ran into sever economical difficulties, being eventually absorbed into Fiat.
Specifications:
-Length: 6.84 m (22 ft 5 in), Wingspan: 7.68 m (25 ft 2 in), Height: 2.53 m (8 ft 4 in), Wing area: 21.2 m2 (228 ft2)
-Empty weight: 640 kg (1,410 lb) Gross weight: 885 kg (1,950 lb)
-Crew: 1
-Powerplant: 1 × SPA 6A piston engine, 164 kW (220 hp)
-Performances: Top speed 220 km/h (140 mph), Range: 660 km (410 miles), Ceiling: 5,000 m (16,400 ft), Climb: 2.7 m/s (520 ft/min)
-Armament: 2x synchonized 0.303 Vickers machine guns.
Caproni
The bomber specialist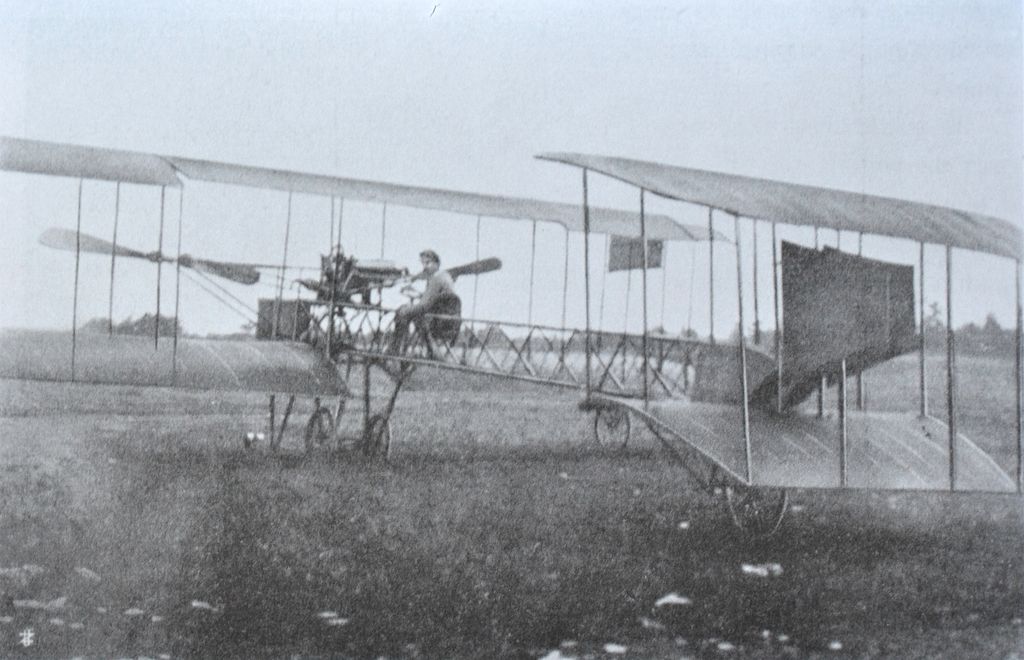 Caproni was funded since the beginning as an aircraft manufacturer in 1908, by Giovanni Battista "Gianni" Caproni at Taliedo. This was a peripheral district of Milan, close to Linate Airport. From 1911 it became the Società de Agostini e Caproni changed to Società Caproni e Comitti, first aircraft of Italian construction in 1911 with manufacturing facilities during World War I specialized in successful heavy bombers, used also by the Italian, French, British and US air forces, a rare feat for Italian planes, never really reconducted. In the interwar the company grew larger, as the Società Italiana Caproni, with main subdivisions like Caproni Bergamasca, Caproni Vizzola, Reggiane and Isotta Fraschini for an horizontal and vertical integration, producing many bombers and transport planes, but the postwar Italian conditions made it straight to banckrupcy in 1950, only Caproni Vizzola surviving to 1983 and bought by Agusta, the helicopter manufacturer.
The planes of Caproni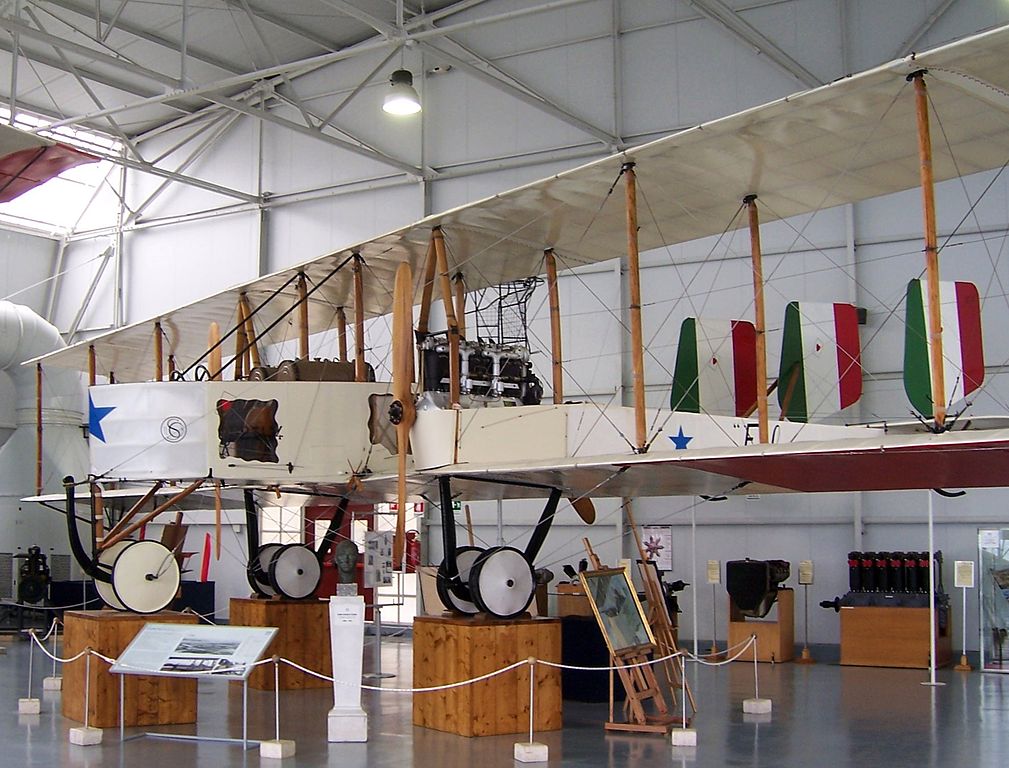 Caproni CA-3 the company's best seller
Caproni's heavy bomber linage and is truly amazing. At a time there were few heavy bombers as the concept was in its infancy, only Russia and its Ilya Murometz was on the starting block to try strategic bombing. Italy built from 1915 hundreds of very reliable heavy bombers capable to deliver between 800 kg (1,764 lb)) on the CA.3 to 1000 kgs of bombs on the CA.5, which seemed ludicrously weak compared to WW2 standards and is a good indication of the progresses made in the interwar. They were all biplanes, with a mid-mounted fuselage housing machine-gun ports, and a twin-boom configuration with three tailfins, three engines with two tractors and one pusher, plus a large multi-wheels train. All bombs were mounted underbelly and were around 25 kgs or less. Several hundred wre built, many uder licence. They ended in the French, British air force but also the US Expeditionary Force own air support squadrons and bring considerable renown (and wealth) to the company. Less known are the early attempts of Caproni to devise for the needs of the air force an observation monoplane (CA.18 prototype) and a fighter, also monoplane and recognizable to its massive propeller cowling. Both failed to earn orders, but the bomber serie would, and the company quickly specialized in this much-in-demand segment.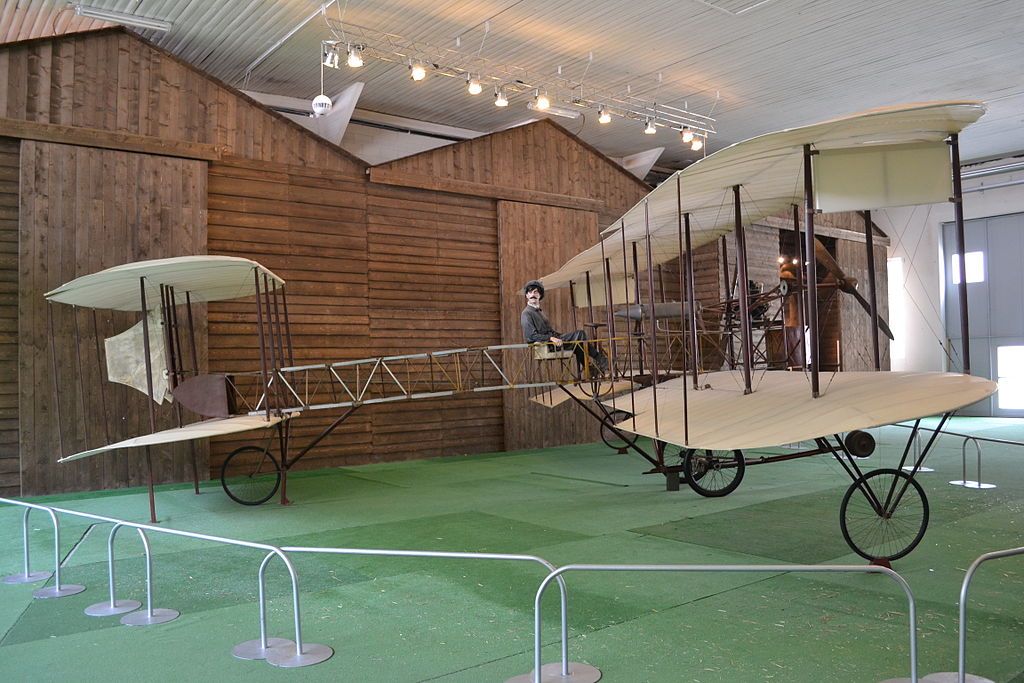 Caproni CA-1 1910 at Volandia Museum
Models
Bold: production models.
Caproni Ca.1 – Heavy bomber 1914 /Ca.31 /Ca.32: 162
Caproni Ca.2 – Heavy bomber 1915: 9
Caproni Ca.3 – Heavy bomber 1916: 300
Caproni Ca.4 – Heavy bomber 1917: 50
Caproni Ca.5 – Heavy bomber 1917: 662
Caproni Ca.18 – Observation plane (1914 Prototype)
Caproni Ca.20 – Monoplane fighter (1914 Prototype)
Macchi
From hydroplanes to fighters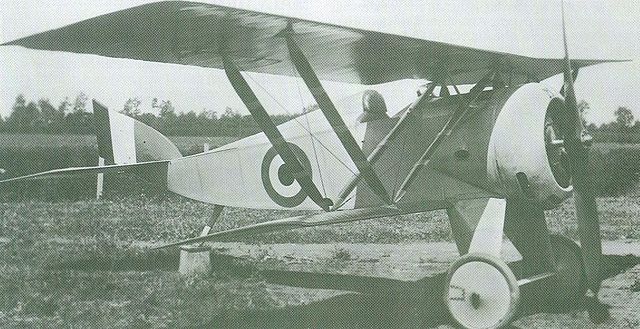 Macchi M.14, the first and last WW1 macchi land fighter
Macchi started as Aeronautica Macchi, founded in 1912 by Giulio Macchi at Varese, north-western Lombardy (Industrial Northern Italy) and started right away to produce either copies of a captured floatplane and under the Nieuport-Macchi series of various Nieuports under licence with modifications for the Italian military. Being located along the Lake Varese, the firm was also able to test extensively a large array of floying boat. By 1917 indeed, from the Macchi M.3 series of high-performance flying boats appeared. The best sellers of the company were the M.3 and M.4 in particular. They were fast and agile seaplane fighters perfectly at home in the adriatic, where they can patrol long stretches, in search of any target of opportunity. Seaplane bombers were less common. In the end of the company decided to have a go on the most interesting market, of land fighters. The M.14 was an interesting one, still with some resemblance with later Nieuports,
In all, the company produced about 2,000 planes, depending on the accuracy of the records. Designed by Alessandro Tonini these were compact planes with two synchronized machine-guns, a sturdy tailskid landing gear, and 101 hp/82-kw Le Rhône 9J nine-cylinder rotary engine. The prototype was destroyed in tests, but an order for 10 planes followed, accepted for testings in 1919. They will serve for some years as advanced trainers. Macchi will then go on with a serie of biplanes that stretched right up to 1941 (with the CR.42), making the bulk of the Regia Aeronautica.
WW1 macchi models, in detail
First model was a copy of the Lohner, called Macchi L.1, a sturdy and fast reconnaissance flying boat. The Macchi L.2 was an improved version. Macchi also embarked in the production of licenced Nieuports, known as the Nieuport-Macchi N.VI, a reconnaissance monoplane. The company also produced the Nieuport-Macchi parasol reconnaissance monoplane (Nieuport VI), and the Nieuport-Macchi N.10 fighter and reconnaissance sesquiplane (Modified Nieuport), Nieuport-Macchi N.11 (Modified Nieuport 11), and the Nieuport-Macchi N.17 derived from the famous Nieuport 17. The company also soon embarked in a serie of domestically-designed fighter, bomber and reconnaissance high performance flying boats. The M.3, M.5 and M.7 were production fighters, the M.8 a bomber/recce plane, the M.9 and M.12 bombers and the M.14 was the last flying boat fighter designed during the war. This led to a postwar civilian competition model which dominated the Schneider cup, competing for long with Supermarine prototypes of which were derived the famous Spitfire…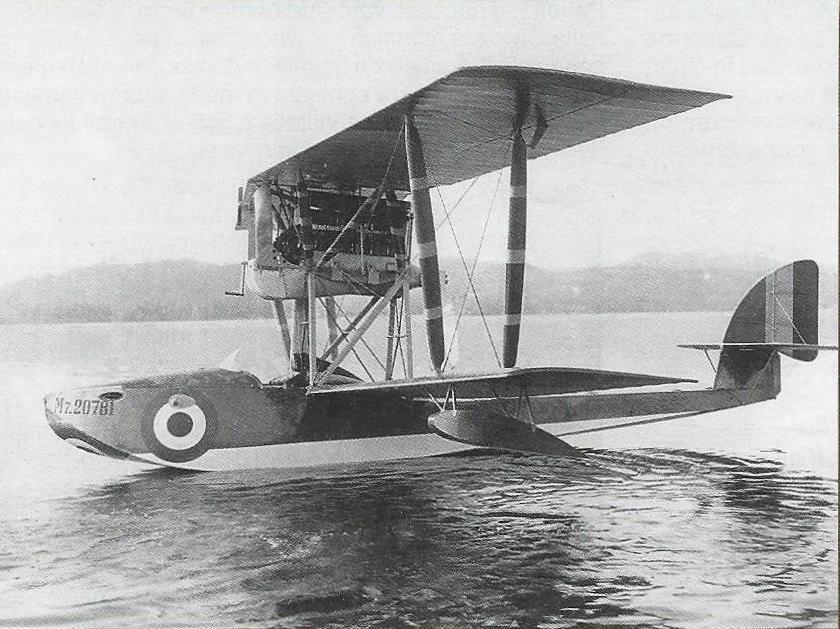 Macchi M7 Fighter


Postwar fame: Macchi made the headlines repeatedly by dominating the interwar Schneider Cup trophy, vs. British Supermarine.
Models
Bold: production models.
Macchi L.1 () ()
Macchi L.2 (1914) (10)
Nieuport-Macchi N.VI (1914) (20?)
Nieuport-Macchi parasol (1915) (200?)
Nieuport-Macchi N.10 (1916) (100?)
Nieuport-Macchi N.11 (1916) (200?)
Nieuport-Macchi N.17 (1917) (150)
Macchi M.3 (1916) (200)
Macchi M.5 (1917) (244)
Macchi M.6 (1917)
Macchi M.7 (1917) (100+)
Macchi M.8 (1917) (57)
Macchi M.9 (1918) (30)
Macchi M.12 (1918) (10)
Macchi M.14 (1918) (11)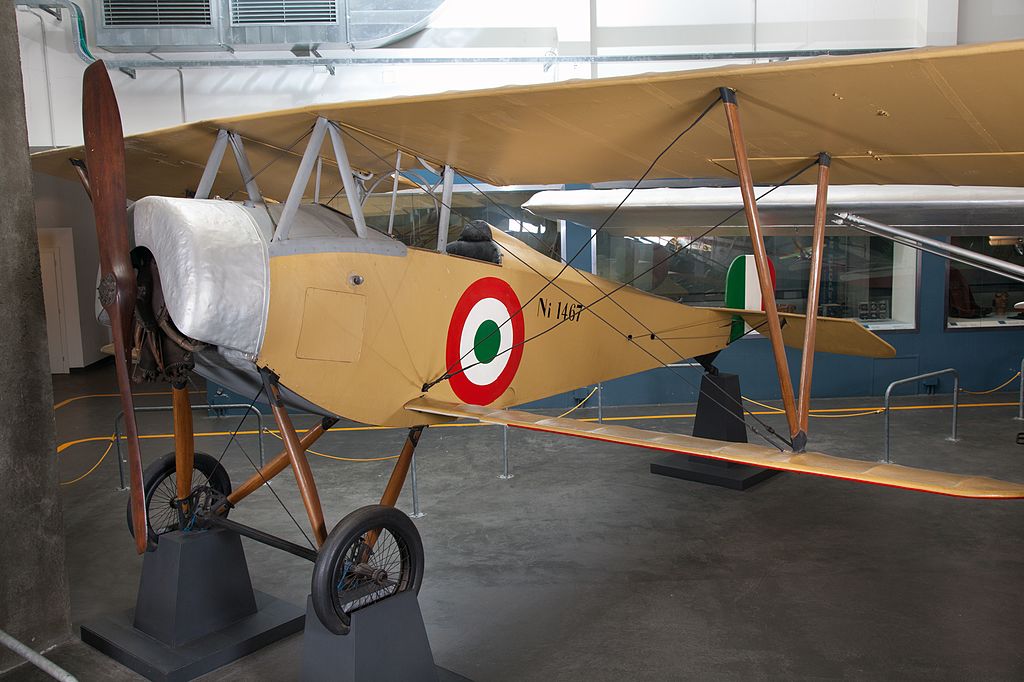 The Nieuport-Macchi N10 made a sizeable part of the 1916-1917 Corpo Aeronautico Militare.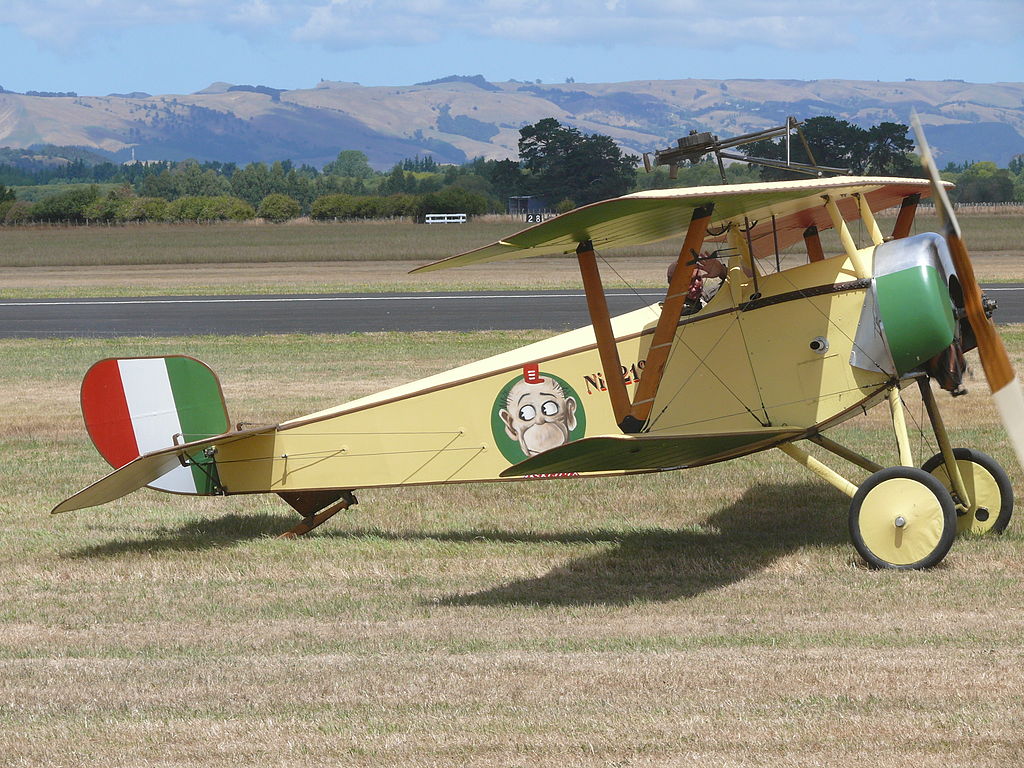 Nieuport-Macchi N11 replica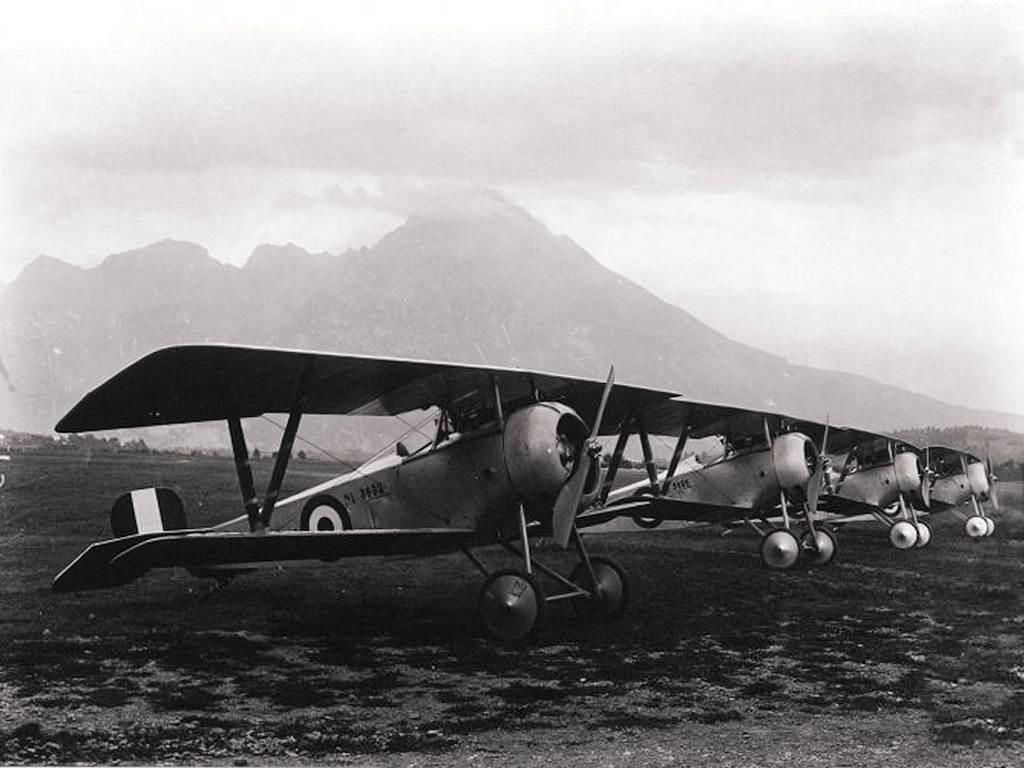 A group of Nieuport-Macchi N17 on Northern Italy, with the Alps in the background.
Macchi M.6 prototype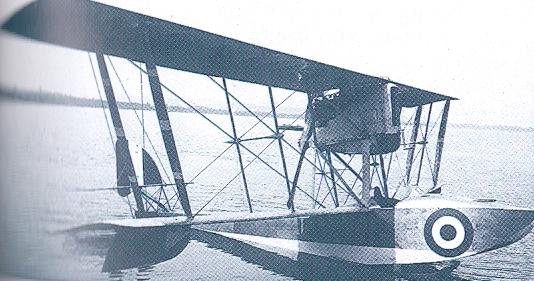 The Macchi M.6 was an attempt to built on the successful M.5 fighter and it was identical in most respects: Single-seat wooden biplane flying boat fighter, with a fuselage made of plywood and fabric skin. It was powered by a 139 kw/187hp Isotta Fraschini V.4B engine in a pusher configuration, mounted on struts below the upper plane. It was armed with a 7.7-millimeter (0.303-inch) Vickers machine gun. The wing cellule however had parallel steel tube struts, which outermost part of a set of parallel struts were farther outboard than Vee struts, and additional parallel struts were added. Tests in 1917 revealed however this new cell did not presented much advantages and the program of the M.6 was abandoned.
Pomilio
From Italy to the USA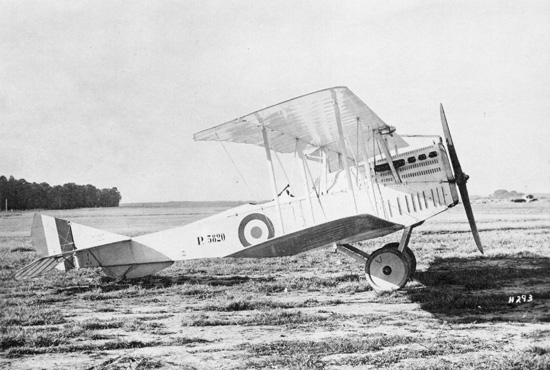 Pomilio PE, 1071 built which reached most Corpo Aeronautico Militare units as reconnaissance planes
Fabbrica Aeroplani Ing. O. Pomilio was funded by the Polilio brothers in 1916, became the main supplier for reconnaissance planes, their various models equipped about 30 squadrons of the Italian Air Force. They also built versatile bomber/reconnaissance planes in association with Savoia. But in 1918, they sold their company to Ansaldo, that acquired their assets, and emigrated to the USA.
Pomilio PC (1917)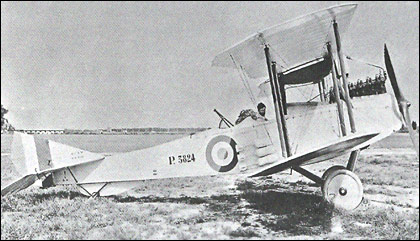 Due to rapid development of fighters, the need to defend reconnaissance planes led to devise faster, better armed models. In particular engineers searched for an adequate propulsion system, allowing greater speed and agility to disengage more easily from a fight. In this area, some late Ansaldo models were so fast they were sometimes used as fighters. But the Pomilio brothers studied the concept and went with a fast and agile reconnaissance, two seat biplane of conventional design, the PC. It was designed to meet the need expressed by the army to equip squadrons with a national production model. In early 1917 the prototype was ready and presented to a military commission. It passed all tests, and soon was adopted for production. However in service the PC revealed insufficient flight characteristics, in particular instability which was good for a fighter but a liability for an observation model, requiring some corrections during production (see PD). In particular the Pomilio Brothers added a ventral fin under the fuselage.
Design-wide, the PC was very conventional, two-bay biplane, single or two-seats in tandem, pilot at the front and observer/gunner behind. However the front tractor engine had its radiators and cooling system placed on the sides. The landing gear was a conventional fixed front bicycle and skid. The Fiat A.12 engine was a six-cylinder in-line water-cooled unit rated for 200 hp (147 kW) and well cowled due to the radiators being relocated on the sides, and driving a fixed pitch wooden bladed propeller.
The 131th Squadron and 132th Squadron took delivery of the first PCs in the second half of July 1917. Production was therefore limited as it was seen as a stopgap before the PD arrived, so about 70 planes.
In addition to its military service, a Pomilio PC was used as a postal plane on the Rome-Turin opening in May 22, 1917. It was piloted by Mario de Bernardi, pomilio Company chief test pilot, and landed after a 4 hours, 3 min. flight but it also had troubles keeping a steady course between the two cities.
Pomilio PD (1917)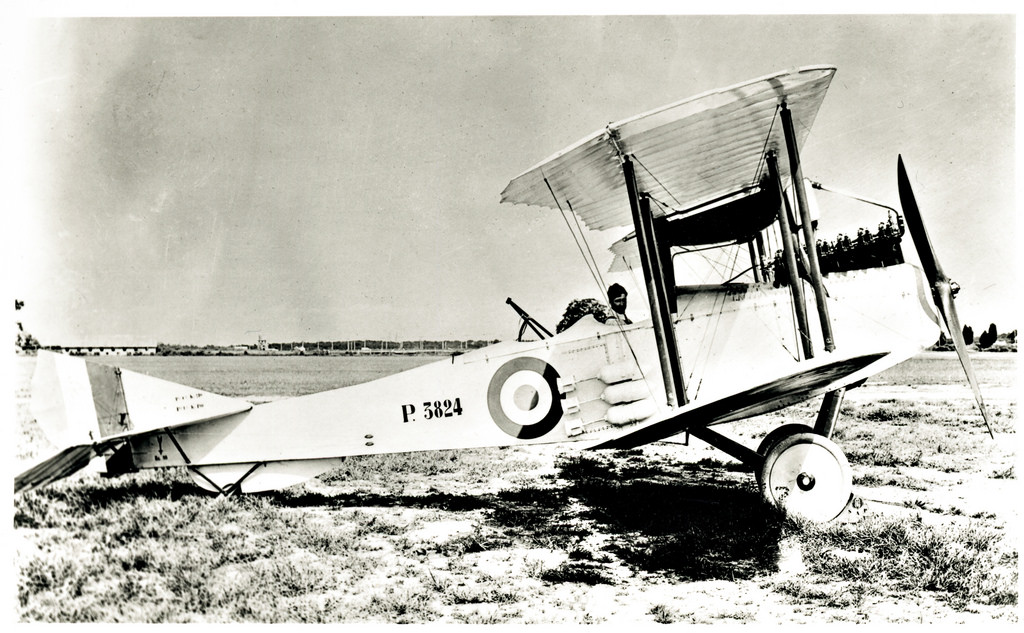 The Pomilio PC as seen above was a relatively fast but instable machine, conventional and with a fixed tailskid landing gear, open cockpits in tandem and 260 hp (194 kW) Fiat A.12 tractor engine which entered service in june 1917. The Pomilio PD indeed introduced a tail fin and a ventral fin to help stability as well as other improvements. The engine's cylinder heads were exposed, whereas the radiator was placed in front of an upper wing. It was first was flown in June 1917, at the same time the first PC arrived in service. Overall, 431 PD were manufactured including 93 dual control trainers since there were still some flight issues that required good training. But the PD was just a step forward, and soon a new model, the PE replaced in in the end of 1917 and in 1918, in larger quantities. In all 545 PC and PD were delivered to the Italian Army, cumulating hundreds of hours of reconnaissance.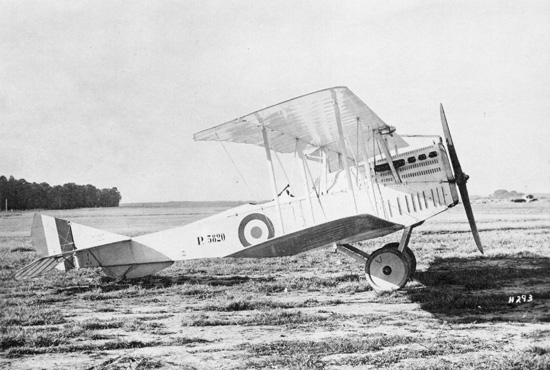 Pomilio PE (1917)
This last model was a an improvement of the PD, fitted with more powerful Fiat A.12bis for improved performances, a fully cowled engine, a vertical radiator at its front rather on the sides like previous models. The late production models in 1918 had their triangular fin replaced with a larger trapezoid unit. The PE entered production in October 1917, and a grand total of 984 were made at V-day including 103 trainers, but the production went on after the war as well, for a grand total of 1071 planes. Changes were made throughout the production run. curcially the 1918 planes had an addition two forward-firing synchronized machine-guns while the observer received a standard Lewis machine gun, which can hold more ammunitions. So this model was used both by the Corpo Aeronautico Militare and until the late 1920s by the Regia Aeronautica.
Specifications
Crew: 2 (pilot, observer)
Length: 8.95 m (29 ft 4¼ in), Wingspan: 11.80 m (38 ft 8½ in), Height: 3.35 m (11 ft 0 in)
Gross weight: 1535 kg (3384 lb)
One Fiat A.12bis six-cylinder inline piston engine, 224 kW (300 hp)
Performance: Maximum speed: 195 km/h (121 mph), Endurance: 3 hours 30 min, Service ceiling: 5000 m (16,405 ft)
Pomilio FVL-8 (1918)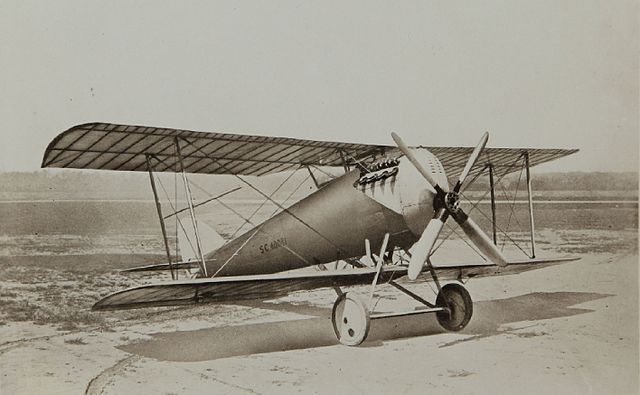 Soon after their arrival to the USA, the Pomilio brothers setup a workshop and proposed a design of their own to the Engineering Division of the Aviation Section of U.S. Signal Corps, by then still in need for such planes for operations in Europe. The FVL (For "Fighter Victory Liberty, 8 cylinders") was a one-seat biplane fighter aircraft built with a wooden framework, covered in plywood, well profiled and streamlined from the engine cowl to the tail. It was powered by a Liberty 8 engine, rated for 290 hp, driving a four-bladed propeller and giving a top speed of 133 mph (214 km/h). The fuselage was particular in having an ovoid section, attached to both planes by struts rather than having the fuselage attached to the lower wing. A solution chosen to lower drag. The FVL 8 first flew in February 1919 and six more were ordered for evaluation but no order was passed. The FVL-8 was 21 ft 8 in (6.60 m) long by 26 ft 8 in (8.12 m) of wingspan and 8 ft 2 in (2.48 m) high, weighting 1,726 lb (783 kg) up to 2,285 lb (1,036 kg).
Pomilio BVL-12 (1919)
Their last plane was an American experimental single-engine, two-seats biplane bomber ordered by the US Army Engineering Division, based on the proposed design of Ottorino Pomilio after the war ended. This plane was powered by 400 hp (298 kW) Liberty V12 (top speed 111 mph or 179 kph), and had an equal-span wing. But it was original as its lower wing was attached to the fuselage by struts. But trials soon shown poor performance; therefore production was limited to six evaluation models, the first flying in mid-1919.
SIAI
Savoia is another famous industrialist associated with aircrafts and the industrial north of Italy. Umberto Savoia was a talented engineer which funded his company in 1915. After the war, it would join forces with another company funded the same year, SIAI or "Società Idrovolanti Alta Italia" a Seaplane company of Northern Italy, which led the company to design Hydroplanes during the war and in the Interwar. However Major Umberto Savoia was not restless. In the meantime, he associated with one of the Pomilio brothers. The Name "Savoia" had evoked the prestige of the House of Savoy.
SIAI planes
This Forerunner of present day Siai-Marchetti it was founded 1915 by Luigi Cape at Sesto Calende, with also setup a seaplane base on Lake Maggiore. Idrovolanti Savoia on the other hand built FBA flying-boats under license.
SIAI S.8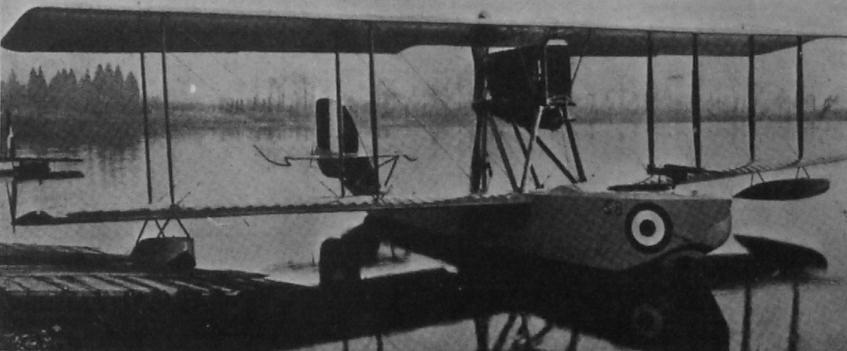 At first, SIAI (Società Idrovolanti Alta Italia) planned to built French hydroplanes under licence. The company recruited Raffaele Conflenti as chief designer, and developed its own model, the S.8 (presumably previous ones were either paper projects, prototypes or licence products). The two-seat, equal-span biplane flying boat first flown in 1917 and was ordered u large numbers by the Navy (Regia Marina), to be built by SIAI and subcontractors but at the end of the war only 172 had been delivered (214 with those built by other manufacturers). The 1917 serie was powered by a Isotta Fraschini V4B engine and the late serie received a 220 hp (164 kW) Hispano-Suiza 44. After 1920 these planes were sent in storage.
SIAI S.8 Specifications
Dimensions: 9.84x 12.77x 3.30 m (32 x41 x10 ft)
Wing area: 495.16 ft2 (46.00 m2)
Weight: 1,984 lb (900 kg)/3,031 lb (1375 kg) fully loaded
Powered by a Isotta-Fraschini V.4B inline piston, 180 hp (134 kW)
Performances: Top speed: 89 mph (144 km/h), Range: 435 miles (700 km), ceiling: 19,865 ft (6000 m)
Armament: 7.7mm (0.303 in) machine gun in the nose cockpit, 265 lb (120 kg) of bombs.
SIAI S.9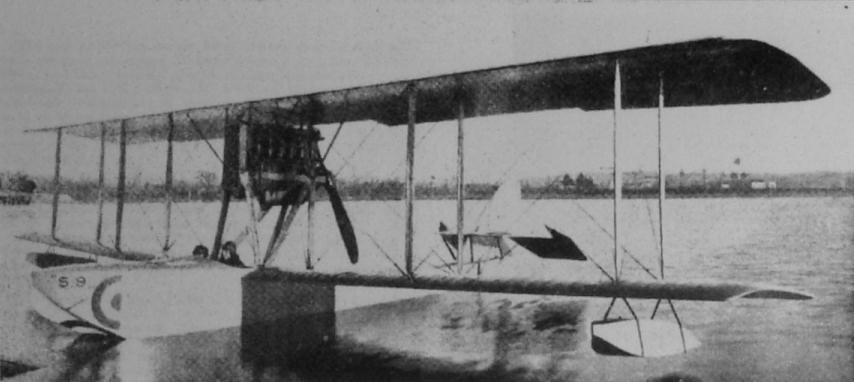 This Italian reconnaissance flying boat was developed in 1918 with a wing structure in single-bay with additional struts mounted mid-bay at the junction of the wires. It looked as a two-bay wing. The S.9 was mostly produced after the war ended, in service with the Corpo Aeronautico Militare and later the Regia Aeronautica, and exported to the Finnish air force. It was propelled by a Fiat A.12bis, 224 kW (300 hp) engine, for a max takeoff weight of 1,740 kg (3,828 lb), and capable of 140 km/h (75 knots, 86 mph). It was armed with a light machine gun in the nose (observer/gunner) and could carry 50 kg (110 lb) of bombs for strafing attacks.
Savoia-Pomilio
The Savoia-Pomilio was a serie of planes created by Major Umberto Savoia and Lieutenant Ottorino Pomilio from 1916.
Ottorino Pomilio was the designer in the Pomilio brother team, which would later produced a serie of relatively successful reconnaissance planes, mass-produced until 1918 under their name before emigrating to the USA. The first was a prototype of a modified copy of the Farman MF.11 then built by Savoia as SIA 5b, Followed by the SP.2 in 1916 (300), SP.3 in 1917 (350) and SP.4 in 1917 (150).
Savoia-Pomilio SP.1 prototype
This reconnaissance biplane and bomber was designed by Savoia and Pomilio, based on the Farman MF.11 SIA was licence-producing under the SIA 5b designation. It shared the same configuration but was larger and sturdier. Both pilot and observer sat in tandem in the front nacelle resting on struts in-between the wings, while a Fiat A.12, 190 kW (250 hp) was mounted in a pusher configuration. There was a twin-tail, twin-boom arrangement extending aft from the wings and a single horizontal stabilizer. The SIA prototype was built at Turin, and after trials in 1916 served as a basis for following production models such as the SP.2, SP.3, and SP.4.
Savoia-Pomilio SP.2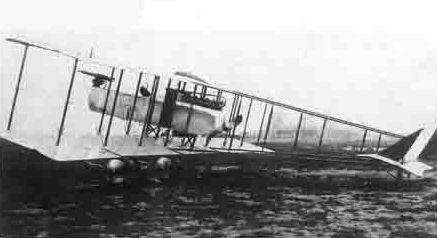 The SP2 was a derived production model used as a reconnaissance and bomber aircraft still with the twin tails-twin booms arrangement, fuselage nacelle, pusher-mounted FIAT A12 engine. It first flew in July 1916 and was mass production by SIA, and Pomilio factory recently completed. Corca 300 were delivered to 12 front-line squadrons of the Aeronautica Militare by the spring of 1917 and a dozen were modified and tested in combat with a Revelli-FIAT 25 mm cannon. However these SP.2 had been found slow and vulnerable to enemy fighters. The SP.2 was 10.77 m (35 ft 4 in) long, 16.74 m (54 ft 11 in) wide, and weighted 1,700 kg (3,750 lb), flying at 120 km/h (75 mph) max, to a 450 km (280 miles) range. It had a machine gun manned by the nose observer and about 50 kgs of bombs.
Savoia-Pomilio SP.3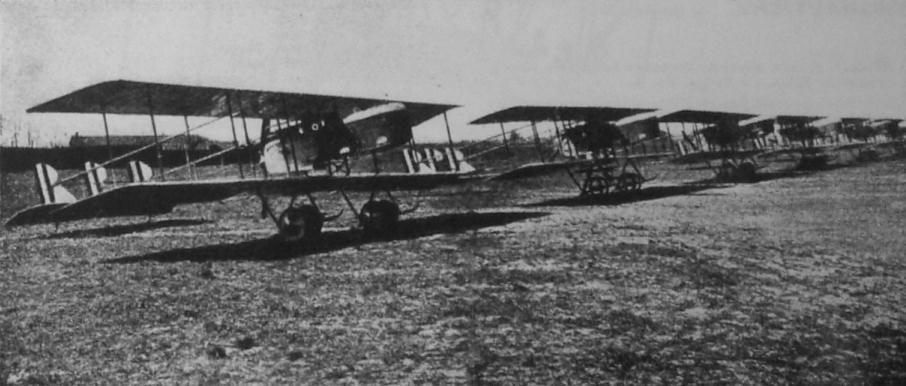 This second production reconnaissance/bomber aircraft still derived from the Farman MF.11 but it was designed to be faster. It had a reduced wingspan, a lighter structure, better shaped fuselage nacelle and tested the improved version of the Fiat A.12 which developed 220 kW (300 hp). The prototype first flew in early 1917 and was produced by SIA and Pomilio factories, about 350 delivered in all. So much so that in the summer of 1917, 1/4 of Italian front-line aviation units were given these SP2, SP3 and SP4 models. Specs: 10.95 m (35 ft 11 in) x 14.70 m (48 ft 3 in) x 3.55 m (11 ft 8 in), 60 m2 (646 ft2) wing area, Weight: 1,048 kg (2,310 lb)/1,498 kg (3,303 lb), top speed 145 kph to 150 kph(90 mph), range: 450 km (280 miles) and service ceiling: 5,000 m (16,400 ft). One MG and 50 kgs bombs.
Savoia-Pomilio SP.4

The SP.4 was yet another derivative of a formula that was considered obsolete in the West, but featuring two Isotta-Fraschini smaller, lighter engines mounted mid-way between the wings rather than in the nacelle's rear. This freed the rear to place here a second machine-gunner, so that this model was better defended against fighters. However the combined power of both engines was about the same as the single FIAT, so there were no massive increase in performances and the planes remained slow by the end of 1917 standards. The prototype first flew in the fall of 1917, however production by a new consortium (without Pomilio) called AER was limited to circa 150 machines as the concept was obsolescent. They served for reconnaissance, as bombers, but also for "spec ops", inserting spies and saboteurs behind enemy lines. The SP.5 was studied but remained unbuilt in 1918. Specs: 10.70 m (35 ft 1 in) x 19.80 m (65 ft 0 in), wing area: 78 m2 (839 ft2), 2,300 kg (5,060 lb), two Isotta-Fraschini V.4B, 110 kW (150 hp), Top speed 150 km/h (94 mph), two MGs and 50 kgs bombs.
Read More
List of italian Aces
Corpo Aeronautico Militare


caproni on passieux.free.fr
caproni on drawingdatabase.com
Fabbrica Aeroplani Ing. O. Pomilio
About the Pomilio PE
List of italian Aces
Corpo Aeronautico Militare
3D model of the SP.2 (Shapeways)