The Indian Navy in the cold war

Circa 150 ships 1947-1990
Creating an Independent Navy (1950)
The Indian Navy was largely built from the WW2 Royal Indian Navy, which ceased to exist as an entity on 26 January 1950, when was created the "Indian Navy", to this day one of the largest in Asia, reflecting Indian's post-colonial aspirations on the international scene. Its composition is a reflection of the country's struggle out of the world's bipolar alliances during the cold war. Despite India's wars since 1949, the Navy was never seriously tested, The exceptions being the 1961 Indian annexation of Goa and limited actions during the Indo-Pakistani wars.
Following the independence and partition, on 15 August 1947, the RIN's worn out vessels and remaining personnel were divided between the new Dominions of India and Pakistan. 21% for the officers, 47% of the sailors choosed to join the Royal Pakistan Navy. The Indian Navy at that time comprised 32 vessels and 11,000 personnel. All British officers were retired, including in the reserve and Indian officers were promoted to replace them. Nevertheless as a transitional measure, some British flag and senior officers served on invitation in RIN as well as councillors and advisors for the navy staff. In fact, only nine Indian commissioned officers had that time had more than 10 years service, the majority only served 5-6 years. Rear Admiral John Talbot Savignac Hall was at the head of the RIN as Commander-in-Chief in 1947. By May 1948, Captain Ajitendu Chakraverti became the first Indian commodore. India became a republic on 26 January 1950, and the navy name was shortened to "Indian Navy" while ship's prefixes went to "HMIS", to Indian Naval Ship: INS. The imperial crown in all navy insignia were removed a replaced by a new symbol comprising the Lion Capital of Ashoka. Naval ensigns with the Union Jack were replaced with the Indian Tricolour.
By 1955, the Indian Navy was largely rebuilt and reorganized, achieving its transition. The last British officers retained as advisors had helped this process and were now due to retirement. The head of staff became also Indian, as Admiral Sir Edward Parry (1948) was replaced by Admiral Sir Charles Thomas Mark Pizey (1951-1955) then Stephen Hope Carlill while from 1952, all senior Naval appointments were now "Indianized". Basic training for naval cadets was entirely made in India by Indian officers in 1955 and the next year, Ram Dass Katari became first Indian flag officer, and first Indian fleet Commander, on 2 October. On 22 April 1958, Vice Admiral Katari at last replaced Carlill as INS Chief of Staff. In 1962 the last British officer advisor departed: Commodore David Kirke, Chief of Naval Aviation. But like for the Army and air force, British influence on the Navy is still palpable today in many aspects, notably design and operations.
The fleet during that time comprised two newly acquired ww2 cruisers and destroyers, but would wait until 1961 to acquire its first aircraft carrier (conways). In 1961 at the eve of Operation Vijay, the invasion of Goa, the Indian Navy comprised the following: Aircraft carrier INS Vikrant (just commissioned on 4 March 1961), the Cruiser INS Delhi (1948) and INS Mysore (1957), Rana class destroyers (1949), Ganga, Brahmaputra and Talwar class frigates (1953-58), Ajay class SDBs (1960) for the coast guard, while the landings were performed by INS Magar (L11) (1951).
Combat Tested: The IN in action
Naval actions at Goa (1961)
The first combat engagement of the Indian Navy was against the Portuguese Navy during the liberation of Goa in 1961. Operation Vijay was the conclusion of years of escalating tension in the area. Indeed the Portuguese refused to relinquish control of its colonies in Africa but also in India. On 21 November 1961, Portuguese troops fired on the passenger liner Sabarmati off Anjadip Island. This was considered by the Indians as a casus belli and they prepared Operation Vijay, a landing on Goa island supported by the Navy. Indian cruisers and destroyers provided fire support and INS Delhi later sank a Portuguese patrol boat. The Frigates INS Betwa and INS Beas destroyed the Portuguese frigate NRP Afonso de Albuquerque. These were all classic gunnery engagements, no sides has missiles yet. Next year during the Indo-Pak war, the Navy only played a defensive role patrolling to prevent Pakistani Navy actions on the western coast.
1965 Indo-Pak war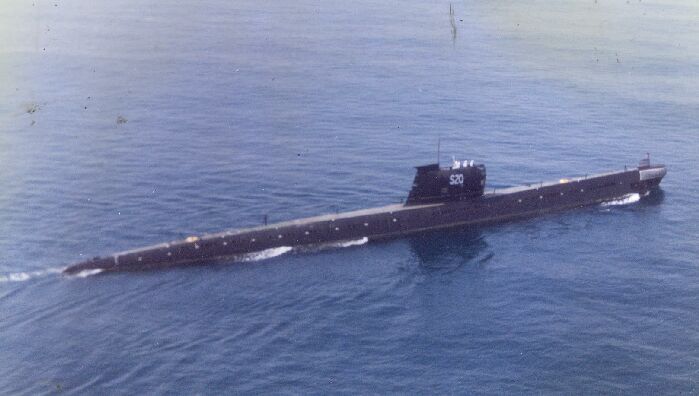 INS Kursura which played her role in the Indo-Pak war of 1971.
When the third Indo-Pakistani War broke out 1965, the Navy still comprised the same carrier and two cruisers, nineteen destroyers and frigates plus a fleet tanker available for operations. But then ships over this total were under refit. The Navy performed coastal patrols, at least until the Pakistani Navy attacked the Indian coastal city of Dwarka. India considered it as a grave provocation and deployed its fleet to patrol the coast, deterring other Pakistani raids in the area. There was no other incident but the Indian naval staff decided it was time to assess the capabilities of the navy and start to strengthen and modernize it.
1971 Indo-Pak war
This was saw a far more active part played by the Navy, also due to recent acquisitions of the Pakistani Navy. In 1971 the Indian Navy was under command of Admiral Sardarilal Mathradas Nanda, and had the assets necessary to enforce a naval blockade of West and East Pakistan. Pakistani submarine PNS Ghazi was sunk after attacking the destroyer INS Rajput off Visakhapatnam on 3–4 December 1971.
-On 4 December Operation Trident was launched. It was a massive attack on the Pakistan Naval Headquarters in Karachi. The Indian fleet sank a minesweeper, a destroyer and an ammo ship in the harbor as well as badly damaging another destroyer and destroying oil storage and facilities, crippling the navy's capabilities for good. 4 December became later Indian Navy Day.
–Operation Python took place on 8 December 1971.
However fight at sea occurred and led to some losses, like the Indian frigate INS Khukri (Captain M. N. Mulla) sunk by PNS Hangor, and INS Kirpan damaged. During all the campaign, INS Vikrant was deployed in the Bay of Bengal, enforcing the naval blockade of Eastern Pakistan with success, deploying its Sea Hawk fighter-bombers and Alizé ASW aircraft, claiming gunboats and merchant shipping. However by that time, the situation rapidly escalated. The United States, an ally of Pakistan, sent Task Force 74 (USS Enterprise) into the Bay of Bengal to face the Indian blockade, and in retaliation, the Soviet Navy, which had good relationship with Indian, sent submarines to trail the task force, forcing it out of the Indian Ocean to avoid an incident. It was positioned in Southeast Asia, close to the nearby Vietnam war, still raging at this point. The Indian naval blockade choked off supplies and reinforcements as planned and proved to be decisive on the long run, in the defeat of Pakistan.
1980s Actions
The Indian navy became, before acquisition of nuclear power, the de facto deterrent force of India, maintaining peace towards Pakistan for the remaining years of the cold war.
-In 1983, the Indian Navy however launched Operation Lal Dora in support of the government of Mauritius, fearing a military coup.
-In 1986 took place Operation Flowers are Blooming: The Indian Navy foiled another attempted coup, this time in the Seychelles.
-In 1988, India launched Operation Cactus: Foiling this time a coup by PLOTE in the Maldives. For the first time, Indian naval maritime reconnaissance plane an important role by locating an Indian ship hijacked by PLOTE rebels. INS Godavari launched an Indian marine commandos raid to recapture the ship.
Post cold war plans

INS Vikrant preserved in Mumbai as a museum ship was since scrapped.
In 1999 took place the Kargil War with Pakistan, largely a mountain border war over Kashmir. The Indian Western and Eastern fleets for the first time were deployed in the Northern Arabian Sea for Operation Talwar. They secured Indian maritime assets from any Pakistani naval attack and counter any possible counter blockade on her own sea-trade routes. Marine Aviation and marine commandos also took part in the fight in the Himalayas. The Indian Coast Guard rescued MV Alondra Rainbow, a Japanese cargo ship seized by Pirates and the IN is now a regular contributor to the anti-piracy patrols on the red sea and African horn.
Nomenclature

INS Vikrant in 1984
Aircraft Carriers: In 1961, a bold step was taken with the acquisition of the first Indian aircraft carrier, the ww2 Majestic class (ex-HMS Hercules), previously modernized as INS Vikrant. She stayed active until replacement by the first Indian domestic aircraft carrier, also named INS Vikrant. A second aircraft carrier was acquired in 1986, INS Viraat (ex HMS Hermes), a veteran of the Falklands war. In 2013, India also acquired INS Vikramaditya, the ex Kiev-class Admiral Gorshskov, completely rebuilt and modernized by the Russians as a smaller version of the Kuznetsov aircraft carrier.

The impressive INS Vikramaditya during her sea trials
Modern Frigates: In 1966-75 were built, for the first time in India, at Mazagon docks of Bombay, six ASW Frigates, based on the British "broad beam Leander" class. In 1980, three fully Indian design Godavari class frigates and in the 1990s, three new improved Frigates of the type.
Indian Submarines: There were none in service until the purchase of eight Foxtrot class from USSR in 1968-74, discarded in the 1990s as the first modern German-design SSKs were obtained in the 1980s, the Shishumar class, eight Kilo type SSks from USSR as well as a unique Charlie I SSGN type, INS Chakra. More recently was developed the first local SSBN class, the Arihant.

INS Kursura of the Foxtrot type, which played an important role in the 1971 Indo-Pak war.
Indian Amphibious ships: An ex-British LST3 was acquired in 1951 (INS Magar), Ten soviet-built Polocny class LS in the 1960s, and locally built three LCU (Vasco de Gama class) in 1980 plus the to wo Magar-class based on the Sir Lancelot class TLS.
Corvettes: 12 Petya III class corvettes were acquired in 1969-74, 3 nanuchka II, 10 Tarantul I class, and six Indian-built Khukri class missile corvettes from 1989, followed by the 1990s Abhay class ASW corvettes.
Smaller vessels: 16 Osa class FACs, 5 SBD Mk2 class PCs, 4 "Ford" class SDB, 5 Poluchat class CPC, 7 Sukanya class OPVs, 9 Vikram class OPBs, 4 "Ton class", 3 Ham class, 12 Natya class and 6 Yevgenya class minesweepers.
The case of SSGN INS Chakra (1991)
K-43 was a Charlie-II type nuclear-powered cruise missile submarine built between 1964 and 1967, commissioned into the Soviet navy on 5 November 1967. She was armed with eight SS-N-7 Starbright anti-ship cruise missiles and six 21 in torpedo tubes with 12 torpedoes alternative to tube-launched 12 SS-N-15 Starfish anti-submarine missiles. The sub was ageing when the Indian Government approached Russian authorities for a leasing, as "INS Chakra" which served with the Indian Navy from 1988 to 1991.
She left for India on 5 January 1988 from Vladivostok, was recommissioned the same day, via the South China Sea and Malacca Strait, escorted by the frigate INS Dunagiri and constantly tracked along the way by American and Australian P-3 Orion aircraft; She was based in Visakhapatnam from 3 February 1988 and visited by PM Rajiv Gandhi, minister K. C. Pant, and CNO G. J. Nadkami plus Vice Admiral S. C. Chopra, for a sortie. She also took part in the Presidential Fleet Review on 15 February 1989 at Mumbai. The transfer at the time had widespread coverage, but it was not fully controlled by India, just partially manned and control by the Soviet crew as part of the leasing. It seems the missile room and reactor compartment were off limited, so the contract was terminated after 3 years. She served all this time on the eastern and western fleets. Chakra departed from Visakhapatnam on 16 December 1990, escorted by INS Savitri to Vadivostock and decommissioned in January 1991. It seems the goal was just to perfect the handling of a a nuclear submarine, and that proved decisive for the Arihant class program in the 2010s.
SSN INS Chakra II (2008)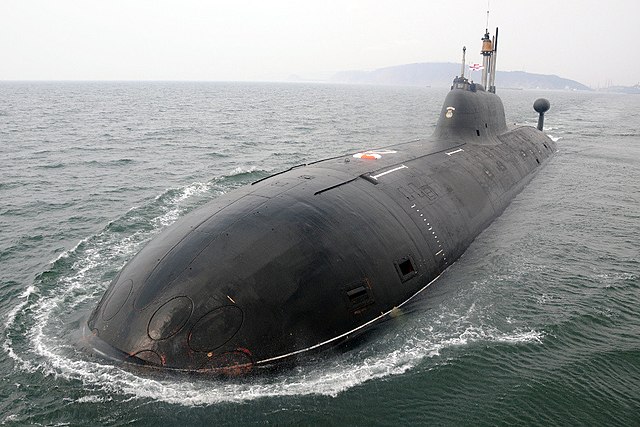 The K-152 Nerpa ("Baikal seal") was built at Amur Shipbuilding Plant, Komsomolsk-on-Amur, laid down in 1993 as a 8,140-tonne (8,010-long-ton) Project 971 (or Project 518 NATO Akula-class) launched on October 2008 and commissioned on 2009. She was leased to the Indian Navy for 10 years in 2012, up to June 2021. Then again, no details as the way the sub was handled, but probably under the same, or more favourable terms in order to prepare crews for the Ahirant class.
Challenges of today's Indian Navy

The Indian Task Force, led by INS Vikramaditya and INS Viraat in the Arabian sea in 2014.
As of 2020, the Indian Navy (IN) counts 67,252 active personnel and 55,000 reserve personnel, and 150 ships excluding auxiliaries are listed. The air components counts about 300 aircraft (including helicopters). Its Integrated Defence Headquarters are situated at the Ministry of Defence, in New Delhi. Its Motto, "Shaṁ No Varunaḥ" means 'May the Lord of Water be auspicious unto us'.
Indian Naval Bases
Following the tradition of British Naval Bases named like ships ("HMS"), Indian Naval bases follwoed the same credo. Due to the size of the continenta dn two coasts, their number is considerable:
INS India
New Delhi, Logistics and Administrative support, Central Naval HQ.
Western Naval Command:
INS Dwarka: Okha, Gujarat: Logistics and Maintenance support
INS Sardar Patel: Porbandar: Logistics Support
NAE Porbandar: Naval Air Enclave at Porbandar Airport
INS Kadamba: Karwar, Karnataka: Logistics and Maintenance support
INS Vajrakosh: Naval ammunition and missile depot
INHS Patanjali: Naval Hospital
INS Gomantak, vasco da gama: Goa, Logistics and Maintenance support
INS Hansa, Dabolim: Naval Air Station
INHS Jeevanti, Vasco da Gama: Naval Hospital
INS Angre, Mumbai, Maharashtra: Logistics and Administrative support
INS Abhimanyu: MARCOS (Naval Sepcial Forces) Base
INS Agnibahu: Missile Boat Squadron Base
INHS Asvini: Naval Hospital
INS Kunjali: Naval Air Station
INS Shikra: Naval Air Station
INS Tanaji: Naval ammunition depot
INS Trata: Coastal Missile Defence
INS Tunir: Naval missile depot
INS Vajrabahu: Submarine base
NAE Santa Cruz: Naval Air Enclave at Mumbai Airport

Southern Naval Command

INS Dweeprakshak, Kavaratti (Lakshadweep): Logistics and Maintenance support
INS Minicoy; Minicoy: Forward Operating Base
INS Androth: Forward Operating Base and Radar station
INS Bitra**: Forward Operating Base
INS Garuda, Kochi (Kerala): Naval Air Station
INHS Sanjivani: Naval Hospital
INS Venduruthy: Logistics and Administrative support
INS Dronacharya: Naval Weapons Training
NAE Kochi: Naval Air Enclave at Cochin International Airport
INS Zamorin, Ezhimala: Logistics and Maintenance support to Indian Naval Academy
INS Chilka, Khordha (Odisha): Naval Training
INHS Nivarini: Naval Hospital
INS Mandovi, Panaji (Goa): Naval Training
INS Hamla, Mumbai (Maharashtra): Combined Operations Training
INS Shivaji, Lonavala: Technical Training
INHS Kasturi: Naval Hospital
INS Valsura, Jamnagar (Gujarat): Electric Equipment Training
INS Rajali, Arakkonam (Tamil Nadu): Naval Air Station
INS Agrani, Coimbatore: Leadership Training

Eastern Naval Command

INS Satavahana, Visakhapatnam (Andhra Pradesh): Submarine Warfare Training
INS Vishwakarma: Shipwright School
INS Circars: Logistics and Administrative support
INS Dega: Naval Air Station
INS Virbahu: Submarine base
INHS Kalyani: Naval Hospital
INS Kalinga: Naval Missile Depot
INS Eksila: Marine gas turbine maintenance
INS Karna: MARCOS Garrison, east coast.
INS Varsha**: Submarine base
INS Badangi**, Vizianagaram: Naval Air Station
INS Pudur**, Pudur (Telangana): Submarine VLF/ELF facility
INS Adyar, Chennai (Tamil Nadu): Logistics and Maintenance support
NAE Chennai: Naval Air Enclave at Chennai International Airport
INS Parundu, Uchipuli: Naval Air Station
INS Kattabomman, Tirunelveli: Submarine VLF facility
INS Thoothukudi, Thoothukudi: Logistics support
INS Netaji Subhas, Kolkata (West Bengal): Logistics and administrative support
INS Paradip**, Paradip (Odisha): Forward Operating Base
NAE Bhubaneswar**, Bhubaneswar: Naval Air Enclave at Bhubaneswar Airport

Andaman & Nicobar Command

INS Kardip, Kamorta (Andaman & Nicobar Islands): Logistics support
INS Jarawa, Port Blair: Logistics and Administrative support
INS Utkrosh: Joint Naval and Air Force Base
INHS Dhanvantri: Naval Hospital
INS Baaz, Campbell Bay: Naval Air Station
INS Campbell Bay**: Forward Operating Base
INS Kohassa, Diglipur: Naval Air Station
Indian Naval Air Force
The Indian naval air component was created by the setting of the first Indian naval air station, INS Garuda in Cochin, 11 May 1953. It hosted the No.550 Squadron, equipped with Short Sealand and Fairey Firefly models. In the No.300 White Tigers Squadron was created, first naval fighter Sqn, equipped with Sea Hawks. This was before the adoption of INS Vikrant. Vikrant's initial air wing also comprised Hawker Sea Hawk, and soon also completed by French Alize ASW turboprop engine aircraft. On 18 May 1961 Lieutenant R H Tahiliani made the first jet landing onboard Vikrant. The same year, No.310 Cobras ASW Squadron (Alize) was created. These assets would play a role in the liberation of Goa and Indo-Pakistan war in 1965 and 1971.
In 1976, the Indian Air Force handed over some of its Super Constellation to the No.312 Albatross Squadron for long range patrol. They were based in Dabolim, Goa. But they were soon withdrawn from service, in 1983, replaced by Soviet Ilyushin Il-38 aircraft. More were on order, creating the No. 315 Winged Stallions Squadron 1977. On the helicopter side, equipùent was diverse also: Alouette III were licence-built as the Chetak, used for SAR missions. The Hughes 269 helicopter was used mostly for training.
The 1980s saw a leap forward in tech, with the adoption of the BAE Sea Harrier as well as purchase of INS Viraat. With two aircraft carriers, the navay was now capable to operate two full task forces, for the eastern and western fleet. Until 6 March 2016, BAE Sea Harrier FRS Mk.51 and the training model Mk.60 flew with the squadrons INAS 300 and INAS 552. Unlike the British ones they were uniquely armed with the French Matra Magic-II AAM instead of the Sidewinder, and Sea Eagle Anti-ship missiles and they were after the cold war modernized with Israeli electronics and new missiles. In the 1990s Indian fleet air arm was old enough to generate its own museum, the Naval Aviation Museum located of Bogmalo, 6 km (3.7 mi) from Vasco da Gama, Goa. The story goes on with the Mig-29K, Boeing P-8I Neptune for long range patrols, Sea King and HAL Dhruv helicopters, Kamov Ka-25, 28 and 31 for ASW, land-based and sea-based.
Indian Marines: MARCOS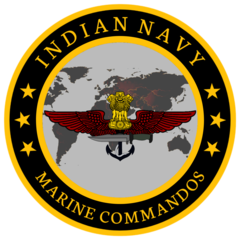 There is no proper "Marine Infantry" unit as in many other countries. Instead, the Navy simply operates with the army for amphibious operations. There os however a proper special fores branch, called the MARCOS, "Marine Commandos" or Marine Commando Force (MCF), special operations unit, raised in 1987 to be more specialized in Amphibious warfare. As special forces they are also trained for Close Quarter Combat Counter-terrorism, Direct action, Special reconnaissance, Unconventional warfare, Hostage rescue, Personnel recovery, Combat search and rescue, Asymmetric warfare, Foreign internal defence, Counterproliferation, Amphibious reconnaissance or Hydrographic reconnaissance to prepare landing areas.
MARCOS was involved in Operation Pawan, Operation Cactus, UNOSOM II, Kargil War and Operation Black Tornado and anti-piracy operations as recently as 2022-2023. This forced does not operate a heavy component (no armoured vehicle), but could be paradropped or heliborne from HAL Dhruv, WS-61 Sea King and Chetak helicopters wit their equipments notably quads for quick mobility, and underwater mobility systems like the Cosmos CE-2F X100 two-man Swimmer Delivery Vehicle and Indian Navy Swimmer Delivery Vehicle. Hope that HI Sutton will make an article on these soon.
Indian Coast Guard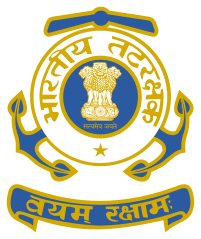 The establishment of the Indian Coast Guard (ICG) was first proposed to disgharge the Indian Navy from non-military maritime services, following tsimilar corps created in many navies, including the USA. In the 1960s indeed, sea-borne smuggling reached such heights it was hurting domestic economy. On the other hand, the responsible Indian Customs Department frequently called upon the Indian Navy for assistance since it lacked the proper assets (too few small boats, no air support).
Thuse, the Nagchaudhuri Committee was constituted as a joint effort by the Indian Navy and the Indian Air Force and by August 1971, concluded that to correctly patrol the vast coastline, there was the need to register offshore fishing vessels so to identify illegal activity and constitute a force to intercept these vessels. The comittee discussed the equipment, infrastructure and personnel to ne provided and by 1973, the programme to acquire assets and recruiting personnel from the Indian Navy were made official under the provisions of the Maintenance of Internal Security Act. The core mission was revolving around law enforcement and thus the ships needed to be only lightly armed but had range and modularity over other considerations.
CNO Admiral Sourendra Nath Kohli hence recommended to the Defence Secretary that this separate maritime service could also assist the Navy in case of war, and that the Navy should assist the croation of the coast guard. On 31 August 1974, a note was prepared for the PM and by September 1974, the Indian cabinet set up the Rustamji Committee led by Khusro Faramurz Rustamji, joining the Navy and Air Force staffs to the Department of Revenue to explore gaps in security, law enforcement missioned to separate from the Indian Navy and those cared for by the central and state police forces.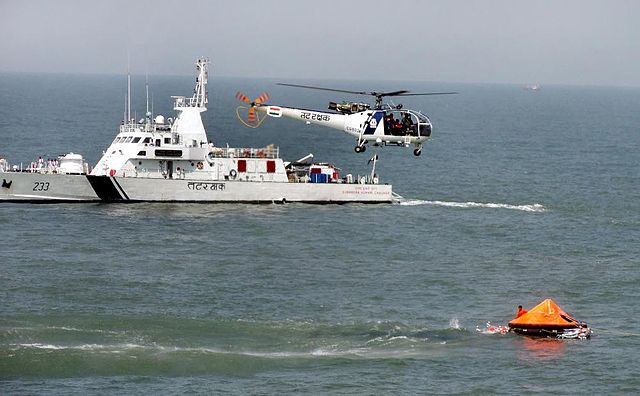 ICG Chetak picking up survivors during a mock drill ar SAREX 2014
The discovery of oil off Bombay made it even more important, as well as a dedicated protection service whic can also be used for fishery protection and patrolling the Indian EEZ. The committee completed the bases for the Indian Coast Guard, sanctioned by the MoD on 31 July 1975. It was placed under supervision of the Ministry of Defence. The interim Indian Coast Guard was created on 1 February 1977 with two small corvettes, five patrol boats transferred from the Navy and its missions precised in the Coast Guard Act passed at the parliament on 18 August 1978, with Vice Admiral V. A. Kamath becoming its founding Director-General, proposing a five-year plan to develop it further towards 1984. Only economic difficulties slowed the plan down, but in the 1990s and the recent decades, the ICG grew ten fold.
By October 1999, the ICG made headlines by recapturing on the high seas a rogue Panamanian-registered Japanese cargo ship, MV Alondra Rainbow whuch had been hijacked off Indonesia, by ICGS Tarabai and INS Prahar. It was followed by the first successful prosecution of armed pirates in a century. Today, the ICG also trained regularly with other coast guards of the world. In May 2005 it established liaison links with the Pakistan Maritime Security Agency and by 2006 started exercizes with the Japanese and Korean CGs. After the 2008 Mumbai attacks, the ICG experienced its largest expansion, ailing to have 200 ships, 100 twin-engined aircraft by 2023, but today, it possesses 3 pollution control vessels, 27 offshore patrol vessels (OPVs), 45 fast patrol vessels, 82 patrol boats, 14 patrol craft, 18 hovercraft, 67 aircraft and 13,842 employees by 2019.
Bases:
Western Seaboard (Mumbai) at ADG KR Suresh, PTM, TM
Eastern Seaboard (Chennai)
Coast Guard regions
-Regional HQ location, Regional commander
-Western Region (W), Mumbai, IG MV Baadkar, TM
-Eastern Region (E), Chennai, IG Anand Prakash Badola, TM
-North-East Region (NE), Kolkata, IG IS Chauhan, TM
-Andaman & Nicobar Region (A&N), Port Blair, IG B Sharma, TM
-North-West Region (NW), Gandhinagar, IG AK Harbola, TM
Today's Indian Navy Ships:
Delhi class missile destroyers (1991)

These were the first missile destroyers designed and built in India. Their design and construction started before the end of the cold war. Project 15 destroyers were a local design with some remaining soviet influence (Some experts had summarized them as "stretched kashin"), larger and built at Mazagon Dock. The first of four ships was ordered in 1986, INS Delhi, laid down in November 1987 and launched in February 1991, completed in 1993. Three were to follow, one started in 1991 (INS Mysore), another in 1993 (INS Bangalore) but the last was eventually cancelled. They were reasonably fast at 30 knots, and their main armament comprised Soviet sea-skimming missiles SSN-7 and SAN-7 Gadfly for AA defense, as well as 76 mm guns, CIWS and for ASW 324 mm TTs and RBU-6000 RL.
They will be covered more in detail in a standalone post. They were followed by the Kolkata class of nearly 10,000 tonnes displacement fully loaded, integrating stealthy features and the next-gen EL/M-2248 MF-STAR AESA radar (first launched 2006, last 2016).
New Carrier program (1989)
In 1989, a few years after INS Viraat entered service and while INS Vikrant was scheduled for retirement, the MoD announced a class of three CV was planned: Two to replace the old WW2-vintage carriers Vikrant and Viraat (R11, R22) and a third to create two independent task forces for the west and eastern fleets while one carrier was in maintenance. Initially, a French DCN design was selected, as a 28,000 tonnes variant of the CVN Charle de Gaulle. It was planned to use the new Soviet VSTOL, but this was later marred by industrial problems with Cochin shipyards. Plans to see the first commissioned for the jubilee of 1997 was foiled by capacity and supply problems. In 1991, the project was relaunched, this time with the selection of the cheaper Italian Garibaldi class CV instead. Also in 1994 the purchase of Admiral Gorshkov was made, while the 1999 program was finalized as the Project 71 ADS, then postponed and relaunched as a 2001 CSL 32,000-ton STOBAR concept. It was finalized by Admiral Arun Prakash in 2006 and construction started in 2008 after two years of R&D. The current INS Vikrant took from various influences and former studies but is largely a re actualized national project, with four General Electric LM2500 gas turbines and MiG-29 K fighter-bombers.

Indian Sea Hawks used during the 1971 indo-Pak war on Vikrant and Viraat.

Indian Breguet 1050 Alize, 14 were delivered in 1961 to the Indian Naval Air Arm, deployed from land base (INAS 310, Hansa) and from INS Vikrant until 1991.

HAL Chetak SAR helicopter (Aerospatiale Alouette III under licence)

Hawker Sea Harrier: A squadron was purchased to serve onboard the more modern INS Viraat (INAS 300), and another later, INAS 552. By 1983 India was the only operator other than Britain. They are removed from service since 2016.

The most serious asset of the fleet air arm is the navalized version of the Mig-29. Basically the same developed for the Russian carrier Kuznetsov. In 2004 India ordered 12 MiG-29K single-seat and 4 MiG-29KUB two-seat fighters to operate from the Vikramaditya, part of the same contract. Aside some problems with spare parts and maintenance, there is no current replacement schedule, although the Navy plans to acquired about 50 navalized HAL Tejas and/or the larger HAL TEDBF in development.
It is nowadays comprising the following:
-Fighter-Bombers: MiG-29K (45 for INS Vikramaditya and land-based, 2004 and 2010 contracts)
-Helicopters: Dhruv, Ka-28, Ka-31, Sea King Mk.42C, UH-3 Sea King, Chetak, MH-60 Seahawk
-Patrol planes: P-8 Poseidon, Ilyushin Il-38, Dornier 228
-Reconnaissance planes: IAI Heron, IAI Searcher Mk II, General Atomics MQ-9B SeaGuardian
-Trainer aircraft: BAE Hawk, HAL HJT-16, Pipistrel Virus, MiG-29KUB
Indian deterrence
As early as 26 June 1946, Jawaharlal Nehru announced hope its scientists could be able one day to create an atomic force, for constructive purposes or to act as deterrent if India was threatened. After a first research reactor in 1956, first plutonium reprocessing plant in 1964 the Indian nuclear programme went back to Homi Jehangir Bhabha founding in 1944 of the nuclear research centre at the Tata Institute of Fundamental Research. The border war in October 1962 helped the New Delhi government to secure fundings for a nuclear weapons program towards China, and 1964 India started development of nuclear weapons. First test was in 1974 ("Smiling Buddha") using plutonium from the Canadian-supplied CIRUS reactor. Another test campaign followed in 1998 ("Operation Shakti"). It was interrupted when the US and Japan imposed imposed sanctions on India, but later lifted. As of today, the head of Pokhran-II nuclear tests announced India could develop neutron bombs as well.
India's deterrence principle is the no-first-use policy, and "credible minimum deterrence." In August 1999, the doctrine was parlty published. A Strategic Nuclear Command was established in 2003. It is headed by Air Force officer (Air Marshal) Asthana C-in-C. Joint services and nuclear policy are under its responsibility. Its use however is under the Cabinet Committee on Security order. The doctrine was reaffirmed in 2010 and 2013. In 2016, it was however questioned by Defence Minister Manohar Parrikar and since 2019 it was agreed the policy depended on "circumstances". The current deterrence comprised air assets (Dassault Mirage 2000s and SEPECAT Jaguars equipped with ASMP type tactical missile), 68 nuclear warheads deployed by a variety of TELs in the ground forces, both tactical and strategic (Prithvi, Agni series and Surya). But for what we are concerned, as it was reaffirmed recently by UK and France, the most efficient delivery method is by sea, using a SSBN.

A conceptual drawing of INS Arihant. Four SSBN planned, two are in service (sea trials for the second) two more expected for delivery 2023-25.
-The first asset of Indian Deterrence today is incarnated by the four 6,000 tonne, nuclear-powered ballistic missile submarines (SSBN) of the Arihant class. INS Arihant was commissioned in August 2016, the second, INS Arhigat, is currently undergoing sea trials as of May 2021. The next two are expected for 2023 and 2025. What ake them exceptional is the fact they are the only non-Chinese SSBNs of Asia. They are also the first nuclear-powered submarines built by India. CIA reported some help from Russia for the nuclear propulsion, but the missiles are Indian. 12 Sagarika (K-15) with nuclear warheads are carried with a range of 700 km. DRDO requested help form the Russian Navy for fire tests. Next batch should carry the Agni-III missile, which have a more consequent range of 3,500 kilometres (2,200 mi). But the modified Arihant class is only capable of carrying four of these Agni-III SL.
The Navy planned its next generation SSBN for the 2030, called the S5 type. It will be twice as heavy as the current Ahirant class (S1) at 13,000 tonnes and carrying up to sixteen K6 missiles.

S5 class planned for the 2030s
-The second asset is a surface ship system, short range, Dhanush ballistic missile, a variant of the Prithvi (300 km). It was tested in 2000 from INS Subhadra (Sukanya class patrol craft), launched from its reinforced helicopter deck. Tests in 2004 were successful as well as in 2005 from the destroyer INS Rajput. It is currently introduced for the largest surface ships of the navy. Outside the Dhanush (350 km) and Sagarika (K-15) (700 km), the Navy is developing the Agni-III SL (K4, 3,500 km), while the K-5 (5,000 km) are under Development for the next gen SSBN as well as the K-6 (6,000 km).
Post cold-war Operations
Post-cold war saw the Indian Navy multiplying peace keeping operation and deployed for humanitarian relief after natural disasters. Its primary role remained patrolling maritime trade routes and safeguard Indian exports. The IN took part in more frequent joint forces exercises, like Operation Parakram (2001–2002 India–Pakistan standoff) in the northern Arabian Sea, and relieved USN forces in the Strait of Malacca, now available for Operation Enduring Freedom.
The navy intervened after the 2004 Indian Ocean earthquake and tsunami, launching a massive disaster relief operation towards the Maldives, Sri Lanka and Indonesia. 27 ships and dozens of helicopters plus six transport fixed-wing aircraft and circa 5000 personnel were deployed that year. Operation Madad (Andhra Pradesh, Tamil Nadu), Operation Sea Waves (Andaman and Nicobar Islands), Operation Castor (Maldives), Operation Rainbow (Sri Lanka) and Operation Gambhir (Indonesia) all tested the navy operating capabilities. Operation Gambhir was one of the largest and fastest force mobilisations of the Navy so far. The Indian Navy only took 12 hours after the tsunami to be deployed. Numerous Lessons were learnt from this, leading to the general enhancement of the amphibious force capabilities. INS Jalashwa was acquired and smaller amphibious vessels, and with the growing threat of China in the north, this process in ongoing. There are no plans for the acquisition of LHDs as India naval policy is still mostly centered around defence, not force projection, but it might change.
The 2006 Israel-Lebanon conflict saw the Indian Nvy launching Operation Sukoon, evacuating 2,280 personal in 20-29 July 2006. This comprised 436 Sri Lankans, 69 Nepalese and 7 Lebanese nationals while Indian naval doctors were deployed during 102 days in USNS Mercy deployed in the Philippines, Bangladesh, Indonesia and East Timor. In 2007, the IN was depliyed after the Cyclone Sidr (Bangladesh). In 2008, another large operation was made after the Cyclone Nargis (Myanmar), the Indian Navy being the first relief force deployed. In 2008, INS Tabar and INS Mysore were deployed in the Gulf of Aden to participate in the multinational operation agains piracy in Somalia, threatening busy trade lines to the red sea. INS Tabar notably foiled dozens of piracy raids and and escorted hundreds of ships. Similar operatiosn were held off the Seychelles, as requested by its own government.
In February 2011, Operation Safe Homecoming was launched to evacuate Indian nationals in Libya. By January–March, Operation Island Watch was another large scale Indian Navy operation for anti-piracy off Somalia and in the Lakshadweep archipelago. The 2015 crisis in Yemen, saw the Indian Navy participating in Operation Raahat, evacuating 3074 Indian citizend and foreign nationals. On 15 April 2016, an Indian Navy Poseidon-8I thwarted a piracy attack attemting to capture MV Sezai Selaha, 800 nautical miles off Mumbai.
China & Pakistan: Current geostrategic threats
The Main threat of India Today is of course China, a strong ally of Pakistan and Bangladesh and possible adversary since the 1969 border war (which also coincided with maximal tensions with USSR, now seeking India as an ally in the region). The Himalaya border is still hotly contested by the Chinese and a "quasi-war" on the border is ongoing since the late 2000s. But moreover, the rapid and spectacular growth of the Chinese PLAN, very active in the south China sea are a concern for India. In case of an escalation of the border war in the north, China now have the assets to deploy its fleet in a complete blockade of Indian maritime trade, with Bangladeshi and Pakistani assistance. Both are also equipped with Chinese warships and trained together.
Modern assets and projects
INS Vikramaditya (2008)

INS Vikramaditya was the former Soviet Navy Kiev-class cruiser Baku (1982), ex-Admiral Gorshkov. After the fall of USSR the new Russian Navy did not possess the budget to operate her. deactivated in 1996, the Russian gvt. had the option of either scrapping her or sell her after a modernization. The latter was chosen as she was proposed to India, which signed a contact in 2004. The deal comprised the delivery of the ship for Free but India would pay US$800 million for its reconstruction and US$1 billion for the aircraft and weapons systems onboard. The reconstruction lasted from 2008 to 2012 and was the most extensive modernization of any large surface warship for the last 30 years. INS Vikramaditya operates today 26 Mikoyan MiG-29K multi-role fighters and 10 Kamov Ka-31 AEW&C and Kamov Ka-28 ASW helicopters for a total capacity of 36 aircraft. Still, she is considered too small for effective service and in the meantime, INS Vikrant was built, while the former is planned to be replaced by the 65,000 tonnes INS Vishal in the 2030s (discussions are ongoing).
INS Vikrant (2013)

45,000 tonnes aicraft carrier entirely designed and built in India, at Cochin shipyards since 2008. Launched in 2013, expected commission in 2021. Due to her relatively small size (261 m) she is equippe with a short take off ramp like INS Vikramaditya. But she could carry more aircraft, up to 40: Currently she operates 26 Mikoyan MiG-29K (or other models) and ten Kamov Ka-31, Westland Sea King and HAL Dhruv helicopters. INS Vishal (300 m) is expected to carry at least 50 aircraft.
Src/read More
indiannavy.nic.in/
joinindiannavy.gov.in/
Future_of_the_Indian_Navy
List_of_active_Indian_Navy_ships
http://www.bharat-rakshak.com Attacks-On-Karachi.html
Indian Navy List
INS Vikrant (1961)

The first Indian CV was the former light fleet carrier HMS Hercules (Majestic class) ordered in 1942, laid down in October 1943, launched 22 September 1945 and construction suspended in May 1946, 75% complete. Purchased in January 1957 by India, towed to Belfast for completion and modernization by Harland and Wolff. Like other rebuilt carriers she had a angled deck, steam catapults, and modified island with modern lattice masts for radars. As completed she displaced 19,500 t (19,200 long tons) deeply loaded and could carry up to 23 aircraft. After transferring to India and training, modifications and trials, INS Vikrant was commissioned on 4 March 1961. "Courageous" had been active until 1991 (pennant R91), then placed in reserve, museum ship, and eventually scrapped. She is a veteran of the invasion of Goa and two India-Pak wars (1965 and 1971). Aside Chetak (Alouette III) helicopter and Westland Sea King she operated a squadron of Hawker Sea Hawk and another of ASW turboprop Breguet Alizé ASW patrol aircraft.
Specifications, INS Vikrant 1961:
16,000 t standard, 19,500 t deeply loaded, 210 x 39 x 7.3 m
Machinery as Hercules class, 40,000 ihp, 25 knots, 12,000 nmi
16 Bofors 40 mm (later 8) and 23 (later 21) aircraft
Electronics: LW-05 air-search, ZW-06 surface-search, LW-10 tactical, Type 963 aircraft-landing radars.
INS Viraat (1986)
A former WW2 Centaur-class aircraft carrier commissioned in 1959 as the Royal Navy's HMS Hermes, of Falkland war fame. She was retired afterwards, decommissioned in 1984 and sold to India in 1987. She served for almost 30 years, the oldest aircraft carrier in service in the world in 2016. Drydocked in Kochi, then Mumbai, she was decommissionned on 6 March 2017. Planned civilian conversions failed she was sold for scrap, BU 2020.
Technically, INS Viraat benefited from all the modernizations that went on HMS Hermes up to that point. A very capable ship, she had a 12° ski jump to operate the Sea Harrier, a reinforced flight deck, 1.2 inches (3 cm) of armour over magazines and machinery. She carried 80 lightweight torpedoes and could operate 750 commandos, carrying four LCVP landing craft aft. Normal capacity was 26 combat aircraft and she had the C-in-C installation to manage amphibious and ASW operations. Hr standard air group comprised the following: sixteen British Aerospace Sea Harrier FRS51, four Westland Sea King Mk.42B-C, two HAL Chetak, four HAL Dhruv.
In 2006 the air group was modernized: The 'Limited Upgrade Sea Harrier (LUSH)' consisted in upgrading her 15 Sea Harriers with Israeli electronics and weaponry (Elta EL/M-2032 radar, Rafael 'Derby' BVR missile), Kamov Ka-31 Helix-B and Ka-28 Helix-A helicopters. The armament was also upgraded, with Barak SAM VL cells and Russian CIWS.
Specifications, INS Viraat 1986:
23,900 tons standard, 28,700 tons FL, 226.5 x 48.78 x 8.8 m
76,000 shp, 28 knots, range 6,500 mi at 14 knots
Armament:
2 × 40 mm Bofors AA guns, 16 Barak SAM VL cells, 2×2 AK-230 CIWS, 26 aircraft
Electronics:
BEL/Signaal RAWL 02 air radar, RAWS 08 air/surface radar, two BEL Rashmi navigation radars, EL/M-2221 STGR fire control radar, Plessey Type 904 radar, FT 13-S/M Tacan system, Graseby Type 184M hull-mounted sonar, BEL Ajanta ESM, two Knebworth Corvus chaff launchers.
Cruiser INS Delhi (1948)

INS delhi (C74) appearance in 1950 (the blueprints.com).
The former HMNZS Achilles, 1930 Leander class cruiser, was a veteran of the Battle of the River Plate and Pacific campaign. Mothballed in September 1946 she was in reserve, pending her fate. She was eventually sold to India on 5 July 1948, commissioned into the Royal Indian Navy as HMIS Delhi. Her first captain was H. N. S. Brown, Royal Navy, appointed by the High Commissioner of India V. K. Krishna Menon. Her also became Commodore, Commanding Indian Naval Squadron (COMINS) and 17 British officers and petty officers. On her departure to India she stopped at Portsmouth, Portland, Gibraltar and Malta and was greeted in Bombay by PM Jawaharlal Nehru himself on 16 September 1948.She She made her first major goodwill cruise in 1948, to East Africa, the Seychelles, and Mauritius. INS Delhi in June 1950 (Captain Adhar Kumar Chatterji) carried Jawaharlal Nehru to Indonesia, made another goodwill tour in 1951 of East Africa and Madagascar (Captain S. G. Karmarkar) as flagship, Rear Admiral Geoffrey Barnard. She also visited Mombasa, Dar es Salaam, Diego Suarez. In 1953 she took part in Queen Elizabeth II coronation review and in 1956, played "HMS Achilles" in the movie Battle of the River Plate. From 1968 she was a a training vessels, but participated in the Portuguese-Indian War (18 December 1961 liberation of Goa) or Operation Vijay. Portuguese gunners did not realized she hoisted battle flag and did not fired. But Delhi later supported the Indian Army's advance by firing on the citadel and airport control tower. In 1969, she visited New Zealand (Vice Admiral Barbosa) the crew meeting Achilles veterans. She was decommissioned at Bombay in 1978. One turrets was sent to New Zealand to be preserved.
Specifics 1960:
Armament: Same as WW2 but six 40mm/60 Bofors Mk V, and six Mk VII.
Radars: Type 274, 285, 277Q, 960, 293.
Cruiser INS Mysore (1957)

INS Mysore was a Crown Colony class cruiser, former HMS Nigeria (launched 1939). She had be modernized with new radars and new lattice masts fore and aft and her 'X' turret was removed in 1954. Her reconstruction was modelled aft HMS Newfoundland, possibly incorporating electronics and radar intended for HMAS Hobart later abandoned.
She was commissioned as INS Delhi in the Indian Navy in August 1957, second and last cruiser of the Indian Navy. In 1959 she accidentally rammed HMS Hogue, damaging her bow. In 1969, she collided with the destroyer INS Rana, ans the latter was nor repaired an decommissioned. She also collided in 1972 with the frigate INS Beas. She was used for training, for future Indian naval officers. In 1971, she was the flagship of the Western Fleet, Indian Navy. Her main action was to commanded the missile attack on Karachi harbour, in December 1971. In 1975, INS Mysore became a training cruiser for naval cadets. She was decommissioned on 20 August 1985 and scrapped.

Specifications (1971)
Armament: 3×3 152mm/50 Mk 22, 4×2 102mm/45 Mk 19, 5×2 40mm/60 Bofors Mk 5, Two 40mm/60 Bofors Mk 7
Electronics: Radars Type 274, 275, 960, 277Q, 293.
Rana class destroyers (1949)
INS Rana, Ranjit, Rajput
Sometimes also called "Ranjit" (first pennant, D41) or "R" class destroyers, these the were the ex-British R class HMS Raider, Redoubt, and Roterham respectively, launched 1942, decommissioned in 1949, transferred 9.9, 29.7 and 4.7 1949 respectively. Pennant numbers were D115, D41 and D209, and they formed together the 11th destroyer Squadron. Identical to the original destroyers with their 1946 configuration, modern Bofors and radars, and a lattice mast. They served without notable event but participation in the attack on Goa and Indo-Pak war of 1965, 1971, and were placed for disposal, stricken, in 1976, BU 1979.
Armament: Four single 120/45 CP Mk XVIII, four 40mm/60 Mk VII, one 40mm/39 Mk VII, two twin 20mm/70 Mk V, eight 533 TT, 4 DCT, 3 DCR (130 DCs)
Electronics: Type 272, 285, 291 radars, type 144 sonar.
Rajput class missile destroyers (1980)
INS Rajput, Rana, Ranjit, Ranvir, Ranvijay

The Rajput class (or "R" class) were basically Kashin II class destroyers built in Nikolaiev, USSR between 1979 and 1988. They were the Soviet project 61ME, export version of 61M. Their SSN-2C "Styx" launchers are mounted forward, either side of the SAM. So unlike in modified Soviet units. These Termit SSM are capable to strike at 80km, at Mach 0.9. They are cruse to 1990s standard and sensitive to jamming and flares. Also, the stern turret was eliminated to make room for a hangar and helicopter deck, reached by a ramp. Also for close defence they possessed twin 30 mm CIWS. Started in 1976-82, they were commissioned in 1980-87. These were an important landmark in the Indian Navy as being the first missile destroyers of the Navy, a good fit for the task forces based around INS Vikrant and Viraat. They were split between the eastern and western fleets. They were the first ships in the Indian Navy also to deploy the BrahMos supersonic cruise missile. They underwent a mid-life refit in 2010 with modernization of their electronics. Two MR-104 Rys' radars, two additional Rashmi radars, the TQN-2 ECM suite, MR-500 Kliver radar with additional two RAWL-02 rada, Planshet-61ME CCS and Thomson CMS-SNF CCS. In 2015, INS Ranvir received a twin forward 76mm OTO-Melara Compact SR and INS Ranvijay received an updated vertical launcher for her BrahMos missile.
A new upgrade is planned for the propulsion system, including the Kaveri Marine Gas Turbine from DRDO, currently in testing phase.
INS Ranjit differed by having two Bharat RAWL (Dutch Signaal LW08) radars working at D-band. On all ships, the MR-310U Angara ("Head Net-C") was replaced by the Dutch EL/M-2238 STAR and Bharat HUMSA sonar during their major refit. Armament also differed among ships: INS Rajput was given four BrahMos and two SS-N-2D Styx, one Dhanush ballistic missile. Rana and Ranjit had their four original SS-N-2D Styx while Ranvir and Ranvijay they were replaced by BrahMos (aft VLS) and still two SS-N-2D Styx forward.
All four had the same S-125M (SA-N-1) launchers, for and aft, apart Ranvir and Ranvijay which had one and a Barak 1 SAM cell launcher.
All have two 76.2 mm main gun, Rajput and Rana four 30 mm AK-230 CIWS in, Ranjit four 30 mm AK-630M CIWS and Ranvijay two 30 mm AK-630M CIWS in addition.
All four had the same ASW equipment: Single quintuple 533 mm PTA TT, and two RBU-6000 anti-submarine mortars.
There will be a standalone post about them. Current status: Active.
Specifications (1980)
Displacement: 3,950 tons standard, 4,974 tons fully loaded
Dimensions: 146.5 x 15.8 x 4.8m (481 x 52 x 16 ft)
Propulsion: 2 shafts, four Zorya-Mashproekt M3E gas turbines (COGAG), 72,000 hp, 35 knots
Range: 4,500 nmi (8,300 km)/18 knots, 2,600 /30 knots
Crew: 320
Electronics: 2 x Volga ("Don Kay") radars, MP-500 Kliver ("Big Net-A"), MR-310U Angara ("Head Net-C"), Inmarsat comlink, Vycheda MG-311 ("Wolf Paw") sonar, Vyega MG-325 ("Mare Tail") variable depth sonar.
Armament: See notes
Aviation: HAL Chetak (first hree), Ka-28 (last two).
Godavari class frigates (1953)
Godavari, Ganga, Gomati
Ex-Hunt Type 2 frigates for the first three, acquired in 1953. Also called Godavari class due to their pennants, D92 (Godavari), D93 (Gomati) and D94 (Ganga). They were initially leased for three years before purchase and re-rated as escort destroyers, definitively decommissioned in 1959 and disposed of in 1975-79 apart Godavari which ran aground off the Maldives on 23.3.1976, never repaired and BU in 1979.
Khukri class frigates (1959)
INS Khukri, Kirpan, Kuthar

The "Khukri class" comprised three more modern Blackwood class frigates, second rate Type 14 ASW frigates. They were launched in 1956-58 and completed in 1959 for the Indian Navy. They retained their original armament of three 40 mm Bofors Mark 7, and two Limbo Mark 10 ASM. In Indian service, F149 Khukri was torpedoed and sunk by the Pakistan submarine Hangor 9 December 1971. The other two, F144 and 146, were transferred to Coast Guard Service 1978 and in Decommissioned 1987 and 1988 respectively.
Brahmaputra class frigates (1957)
INS Brahmaputra, Beas, Betwa.
Leopard class Type 41 ASW frigates built at John Brown, Clydebank an Vickers, Tyne, in 1955-59, completed in 1958 and 1960. The first, Brahmaputra was the ex HMS Panther, made available for India. Specs identical to the British Frigates. In 1978 Brahmaputra, and in 1980 Betwa received a type 262 radar and her 40 mm GFCS radar was removed. They were discarded in 1986, 88 and 92.
Talwar class frigates (1958)
INS Talwar, Trishul

identical to the "broad Beam Leander" class ASW Frigates, essentially slightly modified British Type 12 (Whitbey class) frigates. Pennants were F40 and F53. Built respectively in Cammell Laird and Harland & Wolff, launched 1958, completed 1959-60, they were stricken in 1996 and 1998.
They were armed with a twin 120mm/45 Mk 6 turret, a twin 40mm/60 Mk 5 Bofors AA and two triple 305mm Limbo Mk 10 ASWRL. Their Electronic equipment included the type 275, type 293, type 277, type 903, type 974 or type 978 radars, and the type 162, type 170, type 174/177 sonars.
Kalmorta class light frigates (1968)
Arnala, Androth, Anjadip, Andaman, Amini, Kamorta, Kadmatt, Kiltan, Kavaratti, Katchall, Kanjar, Amindivi

12 Soviet-built project 159AE ASW ships (NATO Petya class). Three were built at Yantar, Kaliningrad, the others at Khabarovsk SYd, the last two delivered in 1976. No modifications, they were typical export variants of the Petya class, active as light frigates and then guard ships in the 1980s and sticken between 1988 and 2003 apart Andaman, which sank in heavy weather in the Bay of Bengal on 22.8.1990.
Nilgiri class frigates (1968)
INS Nilgiri, Himgiri, Udaygiri, Dunagiri, Taraghiri, Vindhyagiri
Originally they would have been repeats of the Leander design, but progressive improvements were made during their design process. They were indeed built in India, at Mazagon Docks. Only Nilgiri had British electronics while the other three had Dutch Signaal radars (locally built under licence) from Bharath Electronics. All but the first, INS Nilgiri also had M-4 directors for their Seacat SAMs, so they were also the fist Indian missile Frigates. Their Chetak (Alouette III) helicopter was given a telescoping hangar to fit in and spare the small landing sport aft.
Dimensions & displacement as the "brad beam" with the differences indicated.
Armament: First ship, F33 Nilgiri: Quadruple Sea Cat GWS22 SAM (16), twin 120mm/45 Mk 6, two 20mm/70 Mk 10, triple 305mm Limbo Mk 10 ASWRL, 1 helicopter
F34-36: Same but two quadruple Sea Cat M-4 SAM (32) and in the late 1990s Sea Cat GWS22 SAM, coupled with M45 radars and two twin 30mm/71 AK-230 CIWS plus the Cutlass ECM suite.
F33 electronics: Type 965M, type 993, type 978, 2x type 903 radars, type 184M, type 199 sonars, UA8/9, type 667 ECM suites
F34-36: Same but Decca 1226, ZW-06, RALW-02, M44, two M45 radars, type 199 sonars (not F36)
F41 and 42 were armed from the start with two 4 Sea Cat M-4 SAM (32), same turret and AA but two triple 324mm ILAS-3 ASW TT (A184) in addition to their triple 375mm Bofors ASWRL, and a larger helicopter, Westland Sea King. Their electronic suite comprised the Decca 1226, ZW-06, RALW-02, M44, 2x M45 radars, a Diodon sonar, and the UA-8/9 and Cutlass ECM suites.
They were started between 1966 and 1975, completed 1972-81. After an active life in the 14th Frigate Sqn. without noticeable event but Dunagiri suffering a dockyard fire on 10.11.1999, they were discarded 1996-2010. The last two are sometimes separated from the rest due to their differences in armament and electronics (stricken 2011, 2013).
Godavari class frigates (1980)
INS Godavari, Ganga, Gomati

These ships would certainly not have gained any beauty contest, but they were the truly first Indian missile frigate design. They were the product of the Mazagon dock engineering design team. They managed indeed to broadening and lenghtening the basic Leander class to create a larger hangar in order to accomodate two Sea King ASW helicopters. This was quite an improvement, comparable to the Canadian ASW frigates of the 1970-80s. In typical fashion at the time, they mixed Soviet Russian armament (missile and gun package of the Soviet Nanuchka-class corvette) and local electronics with a Soviet Russian armament. They introduced a missile antiship capability the previous vessels did not have as well as a longer range SAM. This made them versatile 3500 tonnes ships, perhaps overarmed for their size. The first three ships were built in the 1980s, followed by the "improved Godavari" in the 1990s, of 4400 tonnes (Bramaputra class). Pennants F20-22. No noticeable event. Still active today, these quite unique vessels could be summarized as an hybridation between a British Leander and Soviet Nanuchka. They also diverged in detail.
Specification (1982)
Displacement: 3700 tons standard, 4200 tonnes FL
Dimensions: 123.6/126.5m oa x 14.5 x 4.05/4.50 m FL
Propulsion: Two shafts, 2 Bhopal Y-160 geared steam turbines sets, 2 Babcock & Wilcox boilers
Performances: 30,000 shp, top speed 27 knots, 438 tonnes of oil, 4500 nm (12 kts)
Armament: 1×2 57 mm/62 DP, 4×2 30mm/65 AK-230 CIWS, 4 SSN-2 Termit P20, SAN-4 Gecko*, 324 mm ILAS-3** ASW TT, 2 Sea king Mk42B***
*Or Osa-ME SAM (20 9M-33M) **Or A244S, NST-58 ***or 1 Sea King, 1 Chetak
Electronics: 2x ZW-06A, MR-310U Angara-M, RALW-02, 4R-33A, MR-103 Bars, 2x MR-104 Rys radars, SQS-505* sonar, Ajanta (INS-3 + TQN-2) ECM suite, 4x Ultrabarricade decoy RL, G738 torpedo decoy, IPN-10 CCS
*or APSOH HUS-001 sonar
Arnala class corvettes (1969)
INS Arnala, Androth, Anjadip, Andaman, Amini, Kamorta, Kadmatt, Kiltan, Kavaratti, Katchall, Amindivi


Arnala class was an Indian designation. These were Petya III-class vessels, classified as frigates in the Soviet Navy, but reclassified as anti-submarine corvettes in Indian service, between role and size, all named for Indian islands.
Technically similar to the standard Petya III with some differences (see the table).
INS Kiltan (P79) and INS Katchall (P81) took part in a task force for Operation Trident during the Indo-Pakistan War of 1971. Poor quality hulls requiring major refits every 5 years and later they were serviced by the specially built Naval Dockyard at Visakhapatnam. Engineering support from Russia vanished and so delays amounted, notably for the second refit for INS Andaman (P74). She was in such state she was lost in stormy seas 140 miles (230 km) east of Visakhapatnam, on 21 August 1990. The remainder all had been retired.
Quickspecs:
950/1,150 tons 81.8 x 9.2 x 2.9 m, prop. 2 shaft CODAG, 2 gas turbines 30,000 hp + diesel 6,000 hp =30 knots (56 km/h), Range 4,870 nmi/10 knots. Crew 90
Radar Don-2, Slim Net, Hawk Screech, sonar Herkules hull-mounted & dipping active sonar
Armed with 2×2 76mm guns, 4 RBU-6000 ASWRL, 1×3 533mm ASWTT, DCs, mines
Durg class corvettes (1976)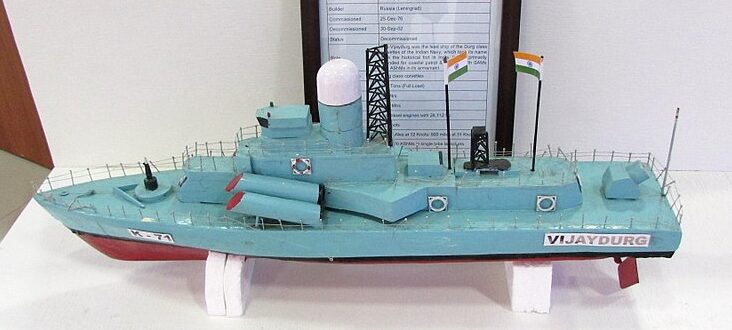 The Durg-class corvettes were customized variants of the Nanuchka-class soviet-designed missile corvettes. Three served in the Indian Navy as the 21st Missile Vessel Squadron (K21). They were named after historical forts in India and were intended for coastal defence, and first with primary surface-to-air missiles/anti-ship missiles panoply.
To be more precised they were based on the Nanuchka II standard with some design improvements made by USSR, later ported on the Nanuchka III of the 1980s.
The class comprised INS Vijaydurg (K71) com. 25 December 1976, decom. 30 September 2002, Sindhudurg (K72) com. 29 May 1977 and decom. 24 September 2004 and Hosdurg (K73) on 15 January 1978 and 5 June 1999, sunk as target by a Sea Eagle AShM.
Veer class corvettes (1987)
INS Veer, Nirbhik, Nipat, Nishank, Nirghat, Vibhuti, Vipul, Vinash, Vidyut, Nashak, Blair, Prahar, Prabal, Pralaya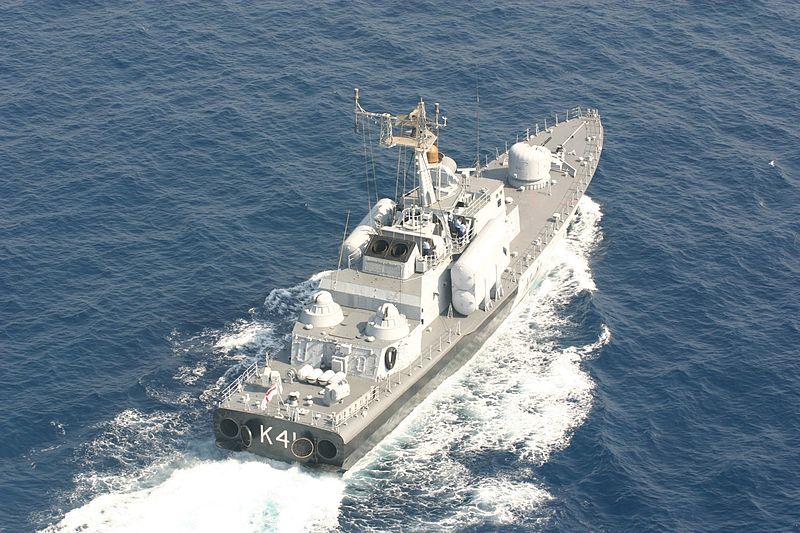 The Veer-class corvettes are customised variants of the Soviet Tarantul class, forming the 22nd Killer Missile Vessel Squadron. Twelve vessels were acquired from 1987, inheriting their names from the 25th Killer missile boat squadron, sinking two Pakistani destroyers, minesweeper other support vessels off Karachi, Operation Trident, Operation Python in 1971. However only the first five were built in the USSRn ordered on 1983, laid down 1984-88, launched 1986-90, and completed 1987-90. The remainder were built at two yards in india, with technology transfers: Vibhuti, Vipul, Vinash, Vidyut, Nashak, Blair, Prahar were made at Mazagon Dock Limited and Goa Shipyard Limited, laid down 1987-92 and completed 1991-1997.
The last two were upgraded Tarantul V with 16 SS-N-25 'Switchblade' and one 1 OTO Melara 76 mm, MR 352 Positiv-E (NATO: Cross Dome). Built at both shipyards they were laid down in 1998, launched 2000 and completed in 2002. On 28 April 2016, INS Veer and INS Nipat were decommissioned. The rest in 2018-2022 and others are to follow.
INS Prahar was sunk in collision on 22 April 2006.
Khukri class corvettes (1989)
INS Khukri, Kuthar, Kirpan, Khanjar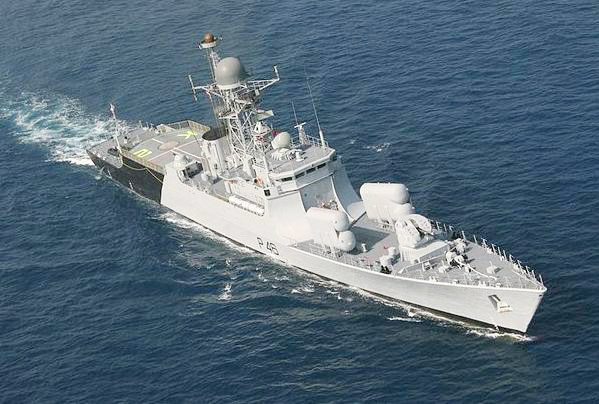 These corvettes were intended to replace the ageing Petya II-class ships, first two ordered in December 1983 at Mazagon Dock and the remaining in 1985. 65% were indigenous content and the diesel engines were assembled in India under license by Kirloskar. So far only four were built still active by 2023, alsthough Kirpan has been donated to the Vietnam People's Navy on 22 July 2023.
Khukri was decommissioned on 23 December 2021, now a museum ship in Diu. They are replaced by the Kora class. Well armed for their size, they even had an helicopter and hangar.
Quickspecs:
1,423t FL, 91.1 x 10.5 x 4 m (299 x 34 x 13 ft), 2x SEMT Pielstick/Kirloskar 18 PA6V 280 diesel engines (14,400 PS; 10,600 kW), 24 knots, 4,000 nmi/16 kts, crew 112. Radars MR-352 (NATO: Cross Dome) air search, Granit Garpun B (NATO: Plank Shave) I-band air and surface radar, MR-123 (NATO: Bass Tilt) H/I-band fire control, BEL 1245 I-band navigation radar, BEL Ajanta P electronic support measures, 2× PK-16 chaff launchers, NPOL towed torpedo decoy.
Armed with 4× P-15 Termit (NATO: SS-N-2D Mod 1 Styx) missile launchers, one SA-N-5 Grail launcher, one AK-176 76 mm 60-cal, two AK-630 CIWS 30 mm, HAL Chetak or HAL Dhruv.
Abhay class corvettes (1989)
Abhay, Ajay, Akshay, Agray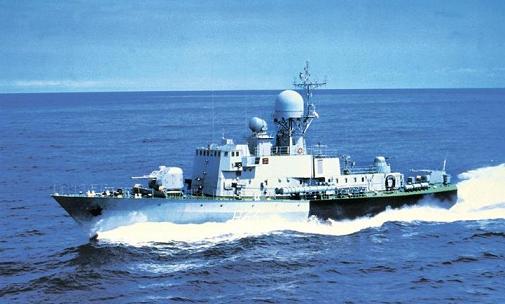 The Abhay-class corvettes are customised variants of Pauk-class ASW corvettes with a decommissioned expected total by 2025.
Based on the Pauk II (Project 1241 PE) they were built at the Volodarski shipyard but are longer with larger torpedo tubes, improved electronics compared to the Pauk I and upgraded with Abhay integrated sonar system (Naval Physical and Oceanographic Laboratory). INS Agray was damaged in 2004 after her RBU-1200 misfired aft. She was converted into a patrol vessel/ EW trials ship afterwards. They are expected for replacement by 16 shallow water ASW vessels and INS Ajay was decommissioned on 19 September 2022.
Next classes are the Kora class (1992, 4 ships) and the Kamorta class (2002, 4 ships) with the "Next generation corvette" currently discussed.
Coastal Forces
Vidyut class FACs (1971)
Veer, Vidyut, Vijeta, Vinash, Nipat, Nashak, Nirbhik, Nirghat
pic OSA Indian
8 OSA Type boats also called the "V" class, or Veer which had the first pennant number. Vidyut was launched earlier than Veer. In 1964, the Soviet Union came with a delegation to India and offered the Osa-class missile boats but the Indian Navy showed no interest at the time, ordering ships from Britain. However the Indo-Pakistani War of 1965 caused the British to embargo India and for the next acquisitions, Indian changed provider. The 1967 Six-Day War saw one Egyptian Komar class sinking the IDF frigate Eilat, which was the start of a global interest for these missiles fast attack crafts (FAC). In 1968, a Pakistani delegation went to USSR to purchase missile boats, were offered the OSA but preferred larger ships, and so by 1969, India finalized agreements to acquire the Osa-I-class, commissioned from 1971, just in time for the war with Pakistan. Technically they were near-identical to the Soviet Osa-I class with four SS-N-2A Styx anti-ship missile and two AK-230 30mm guns
The Indo-Pakistani War of 1971 saw the 25th Missile Boat Squadron (Vidyut class) attacking Karachi in December 1971 with Operation Trident and Operation Python: Half of the Pakistani Navy was sank as well as Pakistani naval fuel reserves, leading to complete mastery of the sea for the Indian Armed Forces. Commander B.B. Yadav was awarded the Maha Vir Chakra. Lieutenant Commander B.N. Kavina, M.O. Thomachan, R.N. Sharma, L.K. Chakravarty, LtCom Inderjit Sharma also received the Vir Chakra for Operation Trident and Lt Cdr Vijai Jerath for Operation Python. They were decommissioned in 1982-90, so early, and replaced by the Chamak class (1976-77, 8 ships, themselves discarded in 1999-2005) See also.
Chamak class FACs (1971)
Prachand, Pralaya, Pratap, Prabal, Chapal, Chamak, Chatak, Charag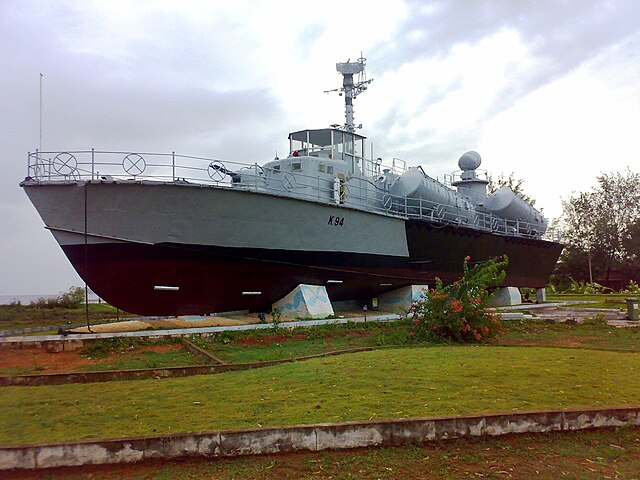 The success of the Vidyut class in the 1971 war led to the adoption of the OSA II in 1975. This was an Indian variant of the Soviet Project 205 Moskit, notably with a rear bridge glassed structure.
They formed the 25th Missile Vessel (K25) Squadron 'Killers' based at Vizag. All eight missile boats were acquired from 1976-77. They were gradually decommissioned from service between 1996 and 2005; although four were preserved.
SDB Mk.2 class (1978)
T51-T60 were Indian designed derived from the British "Ford" ASW large patrol crafts. They were built at Garden Reach DY, Kolkata and Mazagon DY, Goa and completed by 1984-86. Later reclassed as seaward defense boats. The T-51-53 SDB Mk.II of 1977-78 were followed by the T-54 commissioned on 01 Sep 1982 (decommissioned 20 Jan 2006), SDB Mk.II T-55 decom. 2008-2009, and the improved SDB Mk.III T-56 decommissiond in 2008-2009, T-57, T-58, T-59 (decommisioned on 07 Sep 2009) and T-60 decommisioned on 07 Sep 2009.
Displacement: 210 tons full load, 37.5 x 7.5 x 1.8m, powered by Two diesel motors with 6,820 hp and 2 shafts for 30 knots, 5800 miles/15 knots range. Crew 32, radar Bharat 1245 I-band, Two Bofors 40mm/60 gun, 2 DCT, 2 DCR (18 Mk7 and Mk12 depth charges).
Ford class SDBs (1961)
Abhay, Ajay, Amar
British Ford design built at Hooghly Docking & Eng. Co of Calcutta in 1960-62. Amar was transferred to Mauritius in 1974, the first two to Bangladesh in 1973-74. Crew 35 but similar to RN vessels.
Panaji class CPCs (1967)
Panaji, Panvel, Panban, Puli, Pulicat
Five Coastal patrol crafts of the Soviet Polucha I type transfered 1967-69, with P-numbers originally. Home department units of the coast guards from 1977, scrapped in the 1980s.
Vikram class OPVs (1982)
ICGS Vikram, Vijaya, Veera, Varuna, Vajra, Vivek, Vigraha, Varad, Varaha

The Vikram-class offshore patrol vessels were built by Mazagon Dock Limited Mumbai, Goa Shipyard and Vasco da Gama Yard of Goa, for the Indian Coast Guard. Built 29 Sep 1981 to 11 Mar 1992, decommissioned 2010-2019. Replaced by the 4 Samar class (launched 1992-2001) and two Sankalp-class (2004-2009). Vikram class comprised the T 33 Vikram, Vijaya (T 34), Veera (T 35), Varuna (T 36), Vajra (T 37), Vivek (T 38), Vigraha (T 39), Varad (T 40), and Varaha (T 41), all designed with technical assistance from NEVESBU in the Netherlands. Order placed with Mazagon Dockyard, Bombay, in 1979 and ships delivered December 1983-March 1991. Operated by the Coast Guard.
Specs:
74x 11.4 x 3.2 m, 1180 tons. 2x SEMT-Pielstick 16 PA6 V280 diesels (2x 4707 KW) or 12,800 bhp, 22 kn, range 8,500 nmi/16 knots.
Armament: Mantra Defense Lynx optronic-directed 40mm/60 Bofors Mk3 AA or twin 30mm CRN 91 Naval Gun.
In addition they have air-conditioning, pollution control equipment, laboratory, two firefighting monitors and 4-tonne crane, diving equipment, RIB inspection crafts and another launch, plus hangar for fo light helicopter. Aslso built for Mauritius (MCGS Barracuda).
The second, modern Vikram-class offshore patrol vessel (97 metres/2,140 tonnes) were built by Kattupalli shipyard, L&T Shipbuilding and transferred from the Navy to the Coast Guard. By March 2015, L&T Shipbuilding was contracted to bukilt seven offshore vessel patrol vessels for the Indian Coast Guard, last ship Vigraha commissioned on 28 August 2021. The first was laid down on March 2016, all active (full review in the future modern indian navy page).
Sukanya class OPVs (1989)
Sukanya, Subadhra, Suyarna, Savitri, Sarayu, Shargda, Sujata.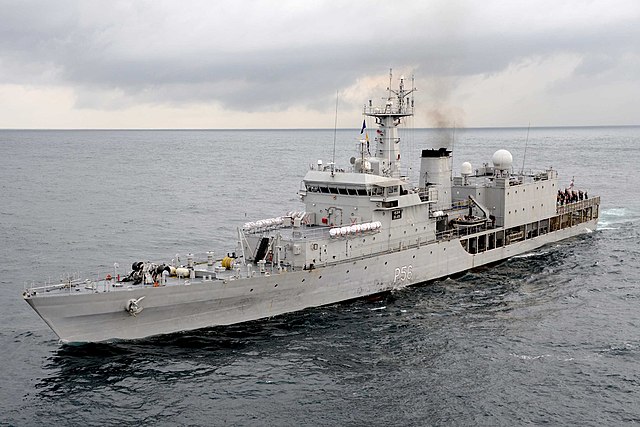 First Indian modern OPVs (Offshore Patrol Vessels). First three built at Korea Tacoma, based in Mumbai, and the remainder at Hindustan Shipyard Limited, based in Visakhapatnam and Kochi.
They have large hulls, but lightly armed as their role of offshore patrol of the Indian EEZ. Thet could be massively upgraded as light frigates in case of war, and Subhadra and Suvarna have been used as test beds to install the new Dhanush ship-based ballistic missile launch system. The latter comprised a stabilization platform for launch in stormy conditions. INS Sarayu was sold to Sri Lanka as SLNS Sayura. Commissioned between 31 August 1989 and 3 November 1993 they are currently active.
Specs:
1,890 tons FL, 101.1 x 11.5 x 4.4 m (332 x 38 x 14 ft). 2x SEMT Pielstick 16 PA6 V 280 diesels 12,800 PS (9,410 kW), 21 knots, range 5,800 nmi/15 knot, crew 140. Racal Decca 2459 I-band surface search radar and BEL 1245 I-band navigation radar. Armed with single 40 mm/60 Bofors, 4× cal.50 M2HB HMGs, Optional Dhanush missile and 2x 25 mm/80 AA guns. Helicopter HAL Chetak.
There is also the four Trinkat class (2000-2002) PVs, three transferred to the Maldives and Sychelles, and the much larger Saryu class, six 2300t upgradable patrol ships, corvette size, built in 2006-2018 to be followed by the 2900t Next-Generation Offshore Patrol Vessel.
Smaller Patrol ships/crafts
Other Indian patrol craft operated include :
–Seven Jija Bai class: 44m inshore patrol craft, three built by Sumidagawa, remainder by Garden Reach and delivered 1983-85: Jija Bai (T 64), Chand Bibi (T 65), Kittur Chinnama (T 66), Rani Jindan (T 67), Habbakhatum (T 68), Ramadevi (T 69), Avvayar (T 70) . Operated by Coast Guard .
–Seven SDB Mk 3 large patrol craft: built by Garden Reach and Goa yards and delivered 1984-86. Slightly larger version of SDB Mk 2. Some reported to be operated by Coast Guard.
–Six Tara Bai class: 46m inshore patrol craft designed by Lürssen: two ordered from Singapore Shipbuilding and Engineering, four from Garden Reach, delivered 1987-90: Tara Bai (T 71), Ahalya Bai (T 72), Lakshmi Bai (T 73), Akka Devi (T 74), Naiki Devi (T 75), Ganga Devi (T 76).
-Eight C01 class 20 m inshore patrol craft built in Korea 1990-92 and taken over from the India Oil Corporation.
-Ten P2000 type inshore patrol craft ordered to Angram design from Ander son Marine, Chincalim, for delivery from 1992.
Many other had been ordered from the 1990s, to be covered on the modern page.
Submarines
Kalvari-class submarines (1967) (Foxtrot)
INS Kalvari, Khanderi, Karanj, Kursura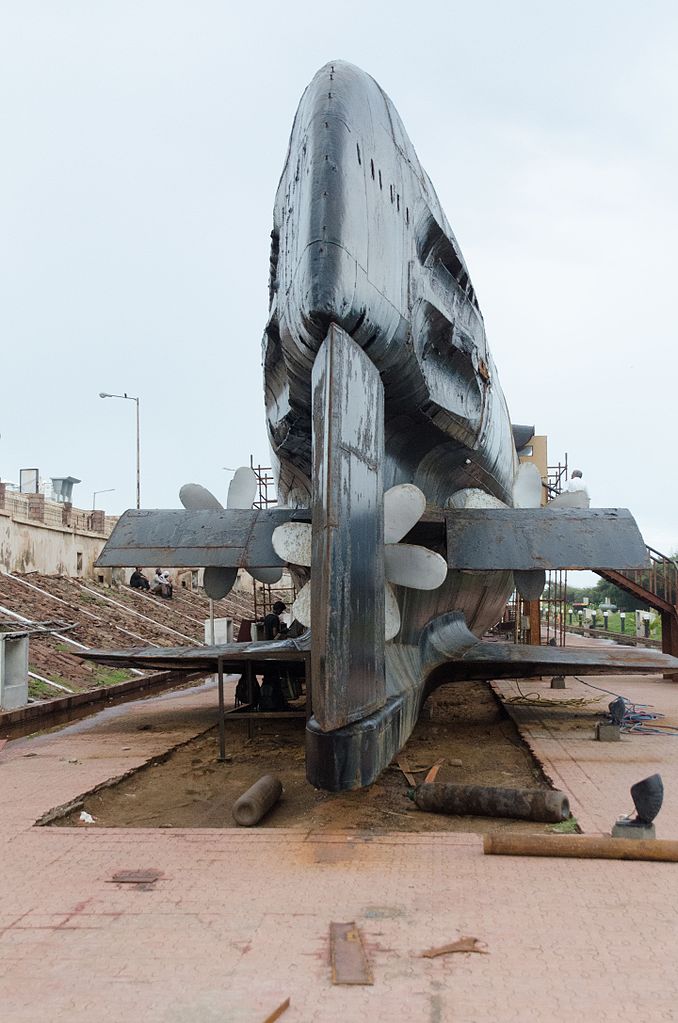 Soviet built Foxtrot-class boats, in Sudomekh from December 1967. Identical to the original boats. Four in service from 1967 to 2001. Four additional variants, later Foxtrot type as Vela class (see below). INS Kursura has been preserved museum on Ramakrishna Mission Beach, Visakhapatnam, and the sails of INS Kalvari is on display at the Visakhapatnam city museum. The one from Khanderi is also on display. Specs as the original Foxtrot class: Displacement 1,957t/2484t for 91.3 x 7.5 x 6 m, 3 shafts diesels 6,000 hp 16.6/15.9 Knots, 250-280 m dive, Radar Nakat M, Sonar Feniks M, Artika, hercules, interceptor sonar, 10 x 533 mm TTs (6 bow, 4 stern).
Vela-class submarines (1973) (Foxtrot)
INS Vela, Vagir, Vagli, Vagsheer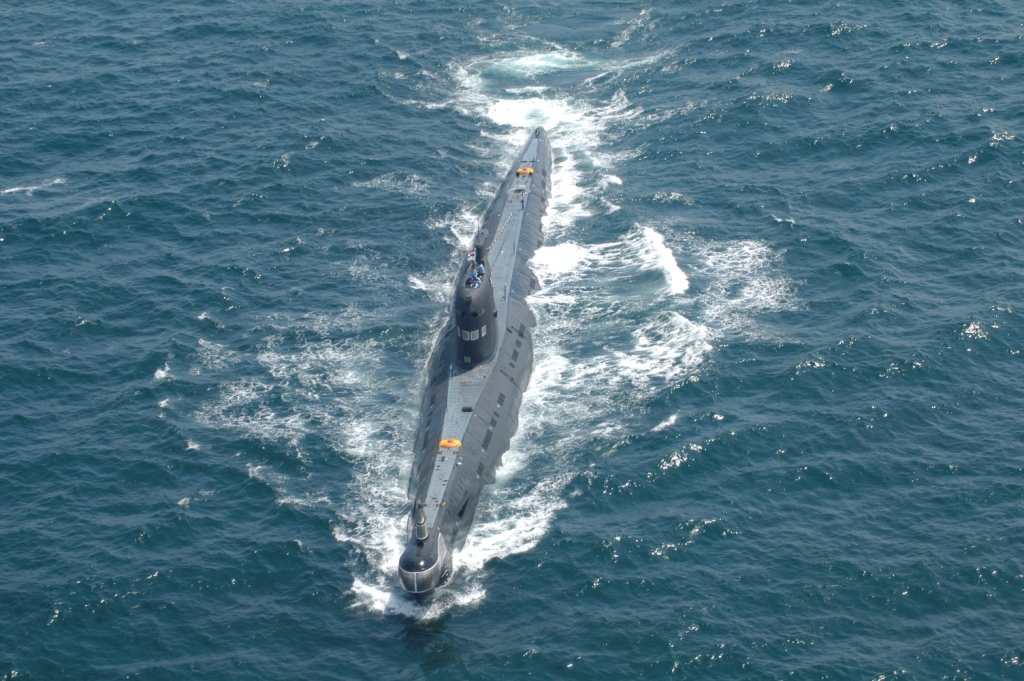 Same story here, the first was started on early 1972, the last completed on 26 December 1974. Specifically they had 22 SET-65E/SAET-60 torpedoes or 44 mines in lieu of torpedoes. In service until 1997 for INS Vagsheer, 2001 for INS Vagir and 2010 for the remainder. One is waited to be converted as museum ship.
Shishumar class submarines (1984)
INS Shishumar, Shankush, Shalki, Shankul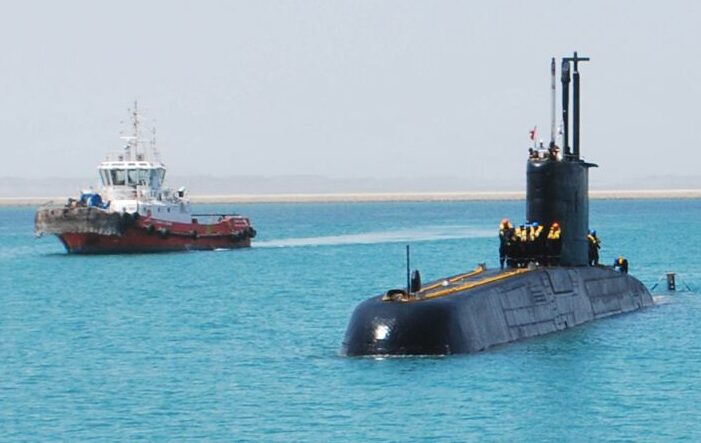 More interesting and modern were the German-built and designed next generation of Indian submarines. The Shishumar-class were typical diesel-electric attack submarines based on the Type 209 built at Howaldtswerke-Deutsche Werft. They are a variant called the "Type 1500". The first two were from HDW Kiel, the remainder (after a transfer agreement) to Mazagon Dock at Mumbai; commissioned between 1986 and 1994. The Mumbai yard basically assembled knocked-down kits and training for construction and logistics services. The four boats forms the 10th submarine squadron based at Mumbai. They had an upgrade mid-life starting for the first one in 2018 at MDL Mumbai with ThyssenKrupp Marine Systems assistance, More are to follow from 2021, delayed by Covid-19. For Shankush it's ongoing from 30 June 2023 at a cost of ₹2,725 crore (US$340 million).
Specs:


1,450 t/1,850 t, 64.4 x 6.5 x 6 m, 4x MTU 12V 493 AZ80 GA31L 2,400 hp x4 Siemens motor, 4,600 hp, 4x 1.8 MW Siemens alternators, one shaft
11 knots/22 knots range 8,000 nmi/8 kn or 13,000 nmi/10 kn, crew 40.
Atlas Elektronik CSU 83 sonar, Thomson Sintra DUUX-5 passive sonar and Calypso surface search radar, Argo Phoenix II AR 700/Kollmorgen Sea Sentry, C 303 acoustic decoys
4 tubes, 14× AEG-SUT Mod-1 torpedoes and 24× external strap-on mines, UGM-84L Harpoon Block II missiles (S46 and S47)
Sindhugosh (Kilo type) class submarines (1986)
INS Sindhughosh, Sindhudhvaj, Sindhuraj, Sindhuvir, Sindhuratna, Sindhukesari, Sindhukirti, Vishakhapatnam, Sindhuvijay, Sindhurakshak, Sindhurashtra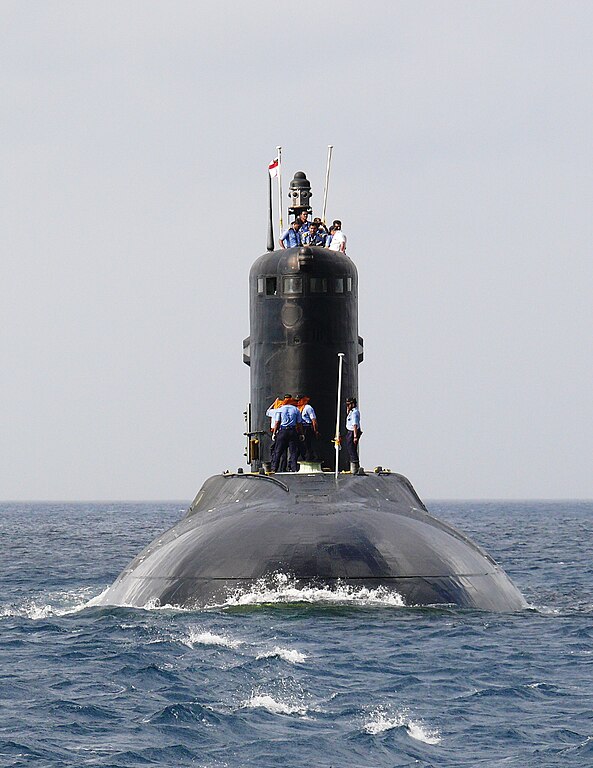 These were ten Project 877 (NATO Kilo class) built for India at Severodvinsk as the 877EKM via Rosvooruzhenie. Very capable SSK (conventional attack subs) for their time, 3,000 tonnes, diving to 300 m and going underwater at 18 knots, with an autonomy of 45 days, crew 53. As standard they carries the 6-tube-launch Club-S missile, Type 53-65 torpedo, TEST 71/76 anti-submarine, active-passive homing torpedo or 24 × DM-1 mines. The final batch is firing the 3M-54 Klub (SS-N-27) antiship cruise missiles (220 km range).
The first was comm. in 30 April 1986 and the last 19 July 2000. Based for the fist 5 at Mumbai (sixth from 1997), the next three at Vishakhapatnam and one more in 2000.
Since 1985, decommissions only ousted Sindhudhvaj (S56) after a serious incident. The remainder 9 were all upgraded under project 08773 2002-2005 at Zvezdochka shipyard or in their home yard.
Between 2008 and 2014 there were five separate incidents, and three were related to fires and toxic emanations.
Since then, India acquired six French Scorpène class attack submarines, with AIP propulion and buult in India, the Kalvari class, launched 2015-2022 with three more pending order to Mazagon Dock Limited; perhaps in a jumboised version. They are to be succeeded bt the "Project-75 submarine acquisition project". As of 2023, the L&T Shipbuilding-Navantia team offered the S-80 Plus submarine, a Spanish derivative of the Scorpene.
Indian Amphibious force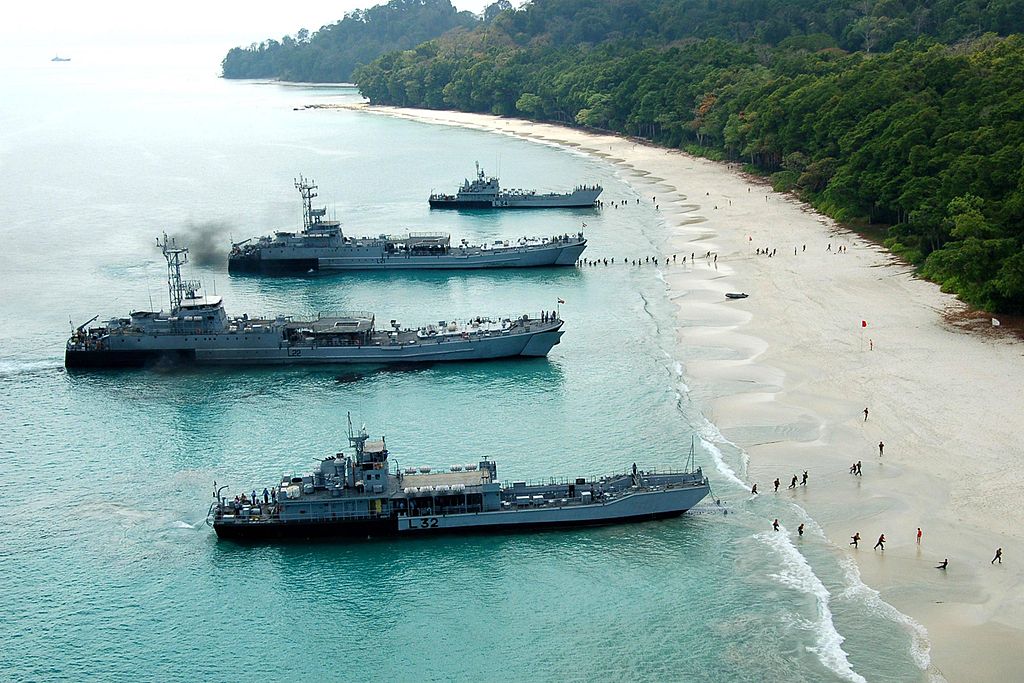 INS Magar (L11) (1951)
She was was an amphibious warfare ship acquired in 1949 from the Royal Navy, it served previously World War II as HMS Avenger (LST 3011)
Gharial class LS (Polocny) (1966)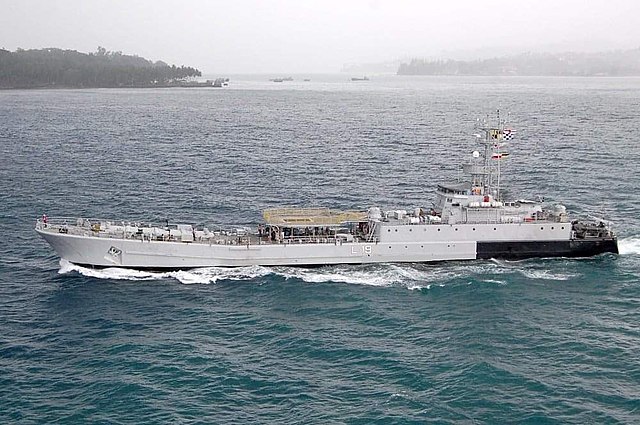 Three Polnocny-D aquired by India in 1966. Similar to the latter. These were Ex-Soviet landing ships transferred as Gharial (L 12, 1966), Guldar (L 13, 1966), Ghorpad (L 14, 1975), Kesari (L 15, Sep 1975), Shardul (L 16, Dec 1975), Sharabh (L 17, Mar 1976), Cheetah (L 18), Mahish (L 19), Guldar (L 21), Khumbir (L 22): Two 'Polocny A' class (L 12-13) since scrapped and four 'Polocny C' and four 'Polocny D'. Also known as Kumbhir-class. Decommissioned: All but three, between 1997 and 2016.
Vasco da Gama class ULC (1980)
VASCO DA GAMA class utility landing craft were 500t full load British-designed vessels, measuring 175 ft 10in x 26ft 2in x 4ft (53.6m x 8.0m x 1.2m) with three shafts Kirloskar MAN W8V 17.5/22 AMAL diesels, 1,245bhp for 9kts, Range 1000nm at 8kts armed with 2-40 mm Bofors (2×1) circa 120 troops or 250t cargo. The class comprised Vasco da Gama (L34), L35-L37, Midhur (L38), Mangala (L39), L40. Mk 3 LCU type with two built by Hooghly Dock & Engineering and the remainder at Goa SY in 1980-87.
Magar class Landing ships (1986)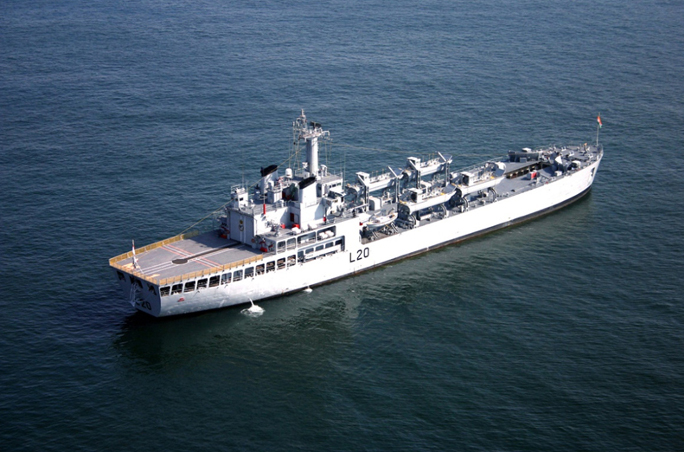 MAGAR class tank landing ships comprised Magar (L20) and Gharial (L21), based on British Sir Lancelot design, built in India by Hindustan Shipyard Limited, and delivered 1987-92. Originally planned to be a class of eight. Magar was decomm. in 2022. These Round Table-class ships formerly operated by the Royal Navy can operate two medium-lift helicopters to operate special forces and for the remainder the ships are beached to utilize their bow-door. Stationed on the naval base in Visakhapatnam (east coast).
Since then India acquired the massive ex-US Trenton, along with six Sikorsky SH-3 Sea King helicopters procured for a total of US$90 million in 2005 as INS Jalashwa (L41). Also, in 2007-2009 was received the Shardul-class landing ships built at Garden Reach Shipbuilders and Engineers for the Indian Navy, an evolution of the Magar-class. Also were acquired from 2008 eight Mk. IV LCU in replacement for the Vasco da Gama class.
Indian Mine warfare vessels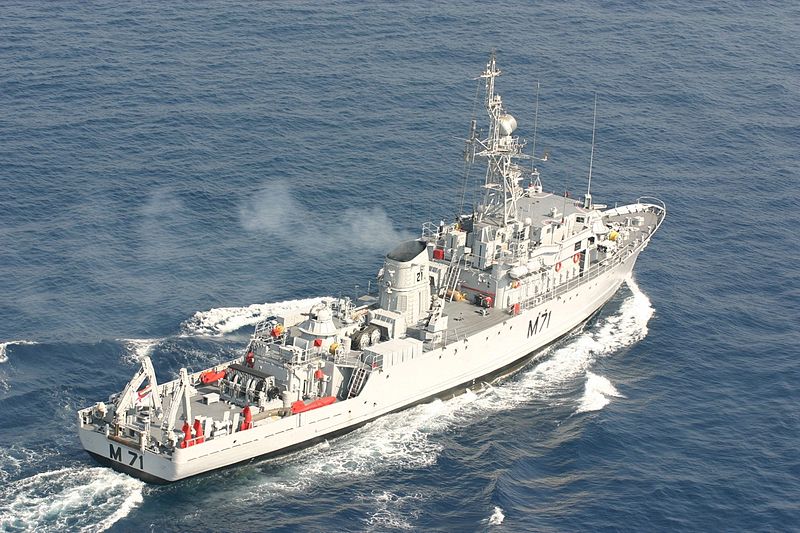 Pondichery class INS Kozhikode (now retired).
Bimlipathan (1955)
British 'HAM' class inshore minesweepers: Bimlipathan (M 79, ex-Hildersham), Bassein (M 80, ex-Littleham), Bhatkal (M 81), Bulsar (M 82). The first two transferred from RN in 1955. Last two built by Mazagon of Bombay being launched May 1967 and 17 May 1969 respectively. All extant 1995 but scrapped soon after.
Cuddalore class (1956)
Ex-British 'TON' class coastal minesweepers. Class: Cuddalore (M 90 , ex-Wennington), Cannanore (M 91, ex-Whitton), Karwar (M 92, ex-Overton), Kakinada (M 93, ex-Durweston), transferred from RN in 1956 and named after small Indian ports. In reserve from early 1978 when Soviet 'Natya' class arrived. All scrapped in the 1980s.
Pondichery class (1979)
Ex-Soviet 'NATYA' class ocean minesweepers, 12 transferred early in 1989. Lack stern ramp seen in their Russian sister-ships. Project 266 ME design.
Class: Pondicherry (M 61, Apr 1978), Porbandar (M 62, Apr 1978), Bedi (M 63, Jul 1979), Bhavnagar (M 64, Jul 1979), Alleppey (M 65, Aug 1980), Ratnagiri (M 66, Aug 1980), Karwar (M 67, Sep 1986), Cannanore (M 68, Nov 1987), Cuddalore (M 69, Nov 1987), Kakinada (M 70, May 1987), Kozhikoda (M 71, Dec 1986), Konkan (M 72, Dec 1988).
Mahe class (1983)
Ex-Soviet 'YEVGENYA' class inshore minesweepers. Mahe (M 83), Malvan (M 84), Mangalore (M 85), Malpe (M 86), Mulki (M 87), Magdala (M 88). Three delivered in 1983, followed by three more a year later. It was hoped to build a class of ten minehunters at Goa, but no design has yet been selected.
Since then, the mine-hunting capabilities of India has been terminated. No such type is active today.