Patrol Submersible 1930-1945:
HMS Swordfish, Sturgeon, Seahorse, Starfish.

Birth of a great standard: The S-class (1930-1980s)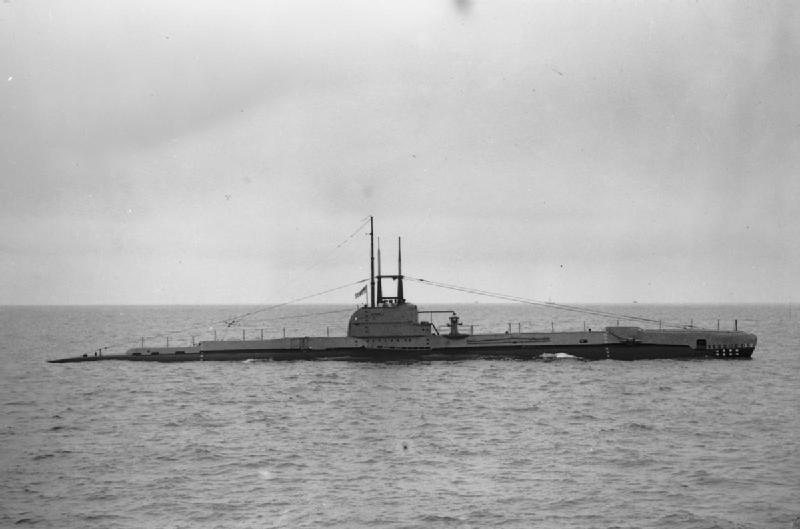 HMS Seawolf (cc)
The S-class submarines of the Royal Navy were were planned to patrol the restricted waters of the North Sea and Mediterranean. They were also scheduled as replacments for replacing the vintage WWI British H-class submarines. It started with a modest class in 1930-33 called Swordsfish, and later the Shark class (8 boats). Given the ensemble performances of this design it was judged satisfactory enough to decline a whole mass-construction programme in wartime, with the 1941 "repeat S". This cheap and all-around efficient type soon became the staple of the British submarine force duting the Second World War: The single largest group of submarines ever built for the Royal Navy, with 62 made total over 15 years, including the 50 "improved" S delivered until 1945. Many would gain fame with their "special operations" together with their patrol duties.

HMS Sealion camouflaged during the war (Shark class).
The S class never were intended for the Far East, but went there from 1944 after being fitted with extra tank capacity. In addition the S-class went on to serve in the Royal Navy until the 1960s, the last retired being HMS Sea Devil, sold for BU in February 1966. Some also changed flags and gained an extra mileage: HMS Springer was sold to Israel and became INS Tanin, eventually decommissioned in 1972. The Netherlands acquired one, Portugal three, France four (fighting in WW2 as well), and Turkey, through a modified version ordered in 1939: The Oruç Reis class.
Both the Shark and repeat S will be the object of their own standalone post. This one is dedicated to the original serie: The Swordfish.
About the Swordfish class (group I)
The start of this serie was a clear and simple specification of 1929 advocating a small, simple and chap patrol submarine tailored for "restricted waters" service, the North Sea and Mediterranean being prime examples, although they could have been sent to operate from South Africa and in the Indian Ocean as well. But the standard rotation was between Malta (which from they controlled both the western and eastern Mediterranean), and Portsmouth or any north sea port along the british Coast, up to Scapa Flow. Emphasis was not put on any particular design trait, rather for a good balance of every of these. Note that there was also an experimental HMS Swordfish in 1916.
❮❮❮❮❮❮❮❮❮❮❮
⚠ Note: This is a starter article, to be Completed at a later date.
❯❯❯❯❯❯❯❯❯❯❯
Design of the class
Hull and general design
The S-class submarines were designed as successors to both the mass-produced H class and the late WW-I L class. Their area of operation dictated their range, tanks size and thus size and displacement. Thus compared to all previous submarines built since 1923 they were "only" 202 feet 6 inches (61.7 m) long overall, combined with a beam of just 24 feet (7.3 m), which left a rather narrow inner hull. Mean draught was established at 11 feet 11 inches (3.6 m) for a grand total of 730 long tons (740 t) surfaced, 927 long tons (942 t) submerged. They were not only cheap in construction but also in maintenance, as they only needed a complement of 38 officers and ratings. Their max diving diving depth was "in the norm" for the time, calculated to be at 300 feet (91.4 m). From this, no aircraft would ever be capable of spotting them.
Powerplant
For surface running, the boats were powered by two 775-brake-horsepower (578 kW) diesel engines, each driving one propeller shaft. When submerged each propeller was driven by a 650-horsepower (485 kW) electric motor. They could reach 13.75 knots (25.47 km/h; 15.82 mph) on the surface and 10 knots (19 km/h; 12 mph) underwater.[4] On the surface, the first-batch boats had a range of 3,700 nautical miles (6,900 km; 4,300 mi) at 10 knots (19 km/h; 12 mph) and 64 nmi (119 km; 74 mi) at 2 knots (3.7 km/h; 2.3 mph) submerged.[3]
Armament
The Swordfish class were given only an armament in the bow, not the stern, with six 21-inch (533 mm) torpedo tubes and six reload for each so twelve torpedoes carried in one go. This was quite acceptable in peacetime, but even before the war brok out, the Royal Navy ordered a serie of dedicated submarines depot ship (notably the Medway class), to assist them while deployed four from home. In addition to the tubes, they carried a 3-inch (76 mm) deck gun and nothing else.
Construction
HMS Swordfish (61S) was ordered on 2 July 1930 at Chatham Dockyard, laid down on 1 December, launched on 10 November 1931, commissioned on 28 November 1932.
HMS Sturgeon (73S) was laid down at Chatham Dockyard in January 1931, launched on 8 January 1932, commissioned on 27 February 1933.
HMS Sealion (72S) order on 23 December 1932 at BuilderCammell Laird, Birkenhead and laid down on 16 May 1933 was launched on 16 March 1934 and completed on 21 December 1934.
HMS Starfish (19S) was ordered on 16 March 1931 at Chatham Dockyard, laid downon 29 September 1931, launched on 14 March 1933 and commissioned on 27 October 1933.
⚙ specifications

Displacement
730 long tons surfaced, 927 long tons submerged
Dimensions
202 ft 6 in x 24 x 11 ft 11 in (61.7 x 7.3 x 3.6 m)
Propulsion
2 shafts diesels 1,550 bhp (1,160 kW), 2 electric motors 1,300 hp (970 kW)
Speed
13.75 knots (25.47 km/h; 15.82 mph) 10 knots submerged
Range
Range: 3,700 nmi (6,900 km; 4,300 mi) at 10 knots surface; 64 nmi at 2 knots submerged
Test Depht
300 feet (91.4 m)
Armament
1x 3 in deck gun, 6× 21-in (533 mm) TTs
Crew
38
The Swordfish class in action
HMS Swordfish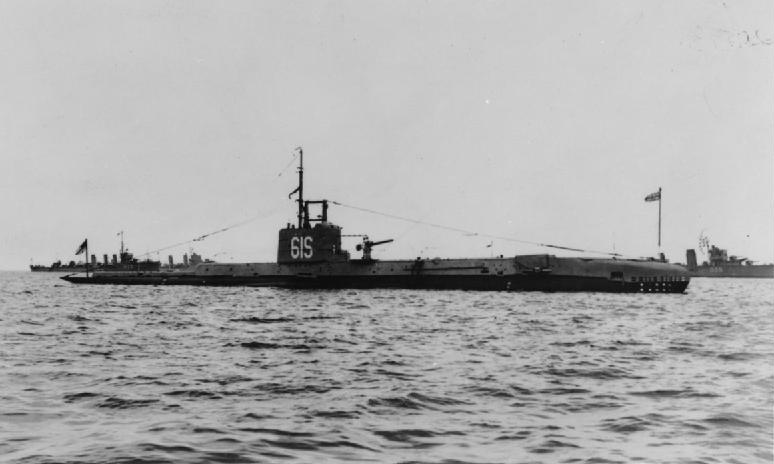 At the start of the second world war, all four served with the 2nd sub flotilla ain home waters. HMS Swordfish was missed with three torpedoes by her sister ship HMS Sturgeon, mistaken for a U-boat while in Norwegian waters. On 20 April 1940, she attacked a German convoy but failed to hit anything. Two days later she spotted another convoy, but dropped the attack due to the ship's shallow draught. On 26 April, avoided drifting mines, bumping into one which was a dud. Her sixth war patrol was another "blue on blue" incident, when she was targeted hy British aircraft. Lost in ther 12th patrol, at firsdt presumaby sunk by German destroyers off Brest but she hit a mine when her wreck was rediscoreded in June 1983 off the Isle of Wight.
HMS Sturgeon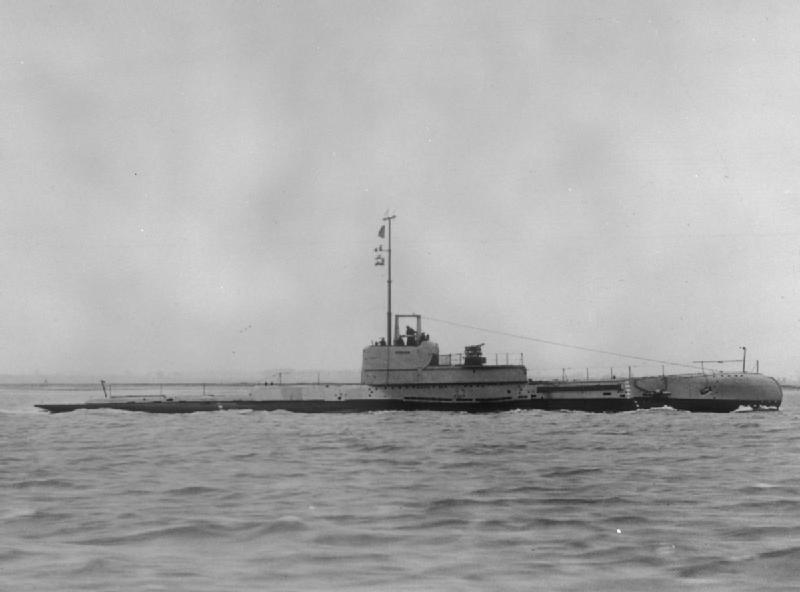 HMS Sturgeon was assigned to the 2nd Submarine Flotilla during her interwar service. From 6 September 1939 she conducted patrols in the North Sea but was bombed by British aircraft like her sisters, an error quite common at the time. In her 2nd patrol three torpedoes at an unidentified submarine later to be HMS Swordfish, and missed. Her 3rd patrol saw her spotting but missing the German U-boat U-23, which replicated and she made a crush dive, hitting the bottom. She was later repaired and back in her 4th patrol on 20 November sank the German armed trawler V-209. It became the first British sub success of the war, quite a morale boost.
Her 5, 6, 7th patrols saw her sighting/sinking several ships notably the German troop transport Pionier, Danish merchants SS Sigrun and SS Delfinus. In 1941 she was reassigned to the Bay of Biscay, and in October 1942, reaffected to Operation Torch, used as beacon with the 8th Submarine Flotilla. Reassigned to the northern convoy route afterwards to Mursmansk, she was damaged by Allied (Russian) aircraft while escorting the Arctic Convoys PQ 15 and PQ 17.
In May 1943, she was loaned to the Royal Netherlands Navy as HNLMS Zeehond, returne din 1945 and sold for scrap in 1946. She became the only one of her class to survive the war.
HMS Seahorse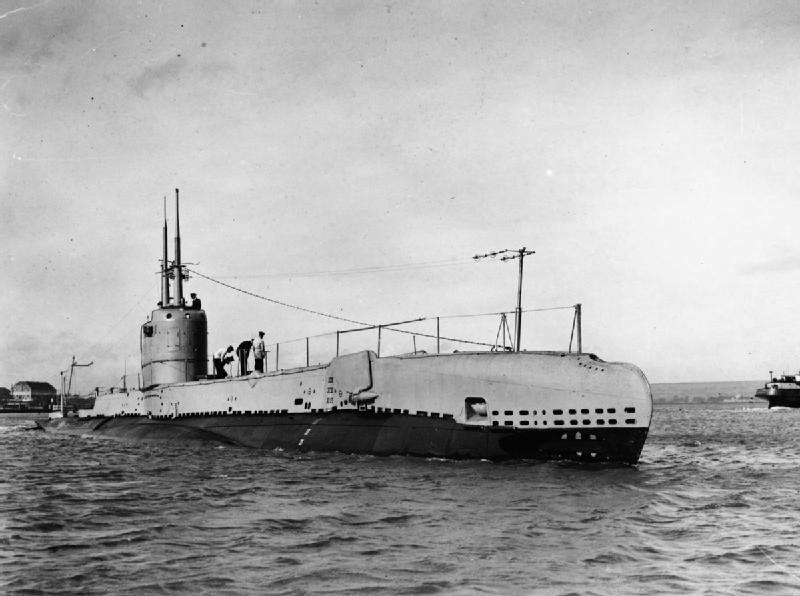 After an uneventful interwar service, HMS Seahorse made a first patrol southwest of Stavanger but when returning to port was mistaken by an U-Boat and attacked by British planes, with depth charges and sustained damaged. Repaired she was back for a second war patrol, spotted U-36 on 13 November 1939, fired but missed. On her 3rd patrol on 30 October, she spotted U-21, but the latter submerged before she launches.
On 18 November, HMS Seahorse spotted two destroyers, likely Z21 Wilhelm Heidkamp and Z19 Hermann Künne, but they were too fast for her to manoeuver in a suitable firing spot. On 26 December, she was making her sixth and last patrol off Heligoland Bight, with orders to latter enter the mouth of the Elbe on 30 December. But on 9 January 1940 she still did not returned, and it was speculated she had struck a mine. German records showed that she was sunk by the German First Minesweeper Flotilla reporting an attack on an unidentified submarine on 7 January 1940. Another hypothesis is that she was rammed and sunk by the German Sperrbrecher IV/Oakland, southeast of Heligoland, on 29 December 1939.
HMS Starfish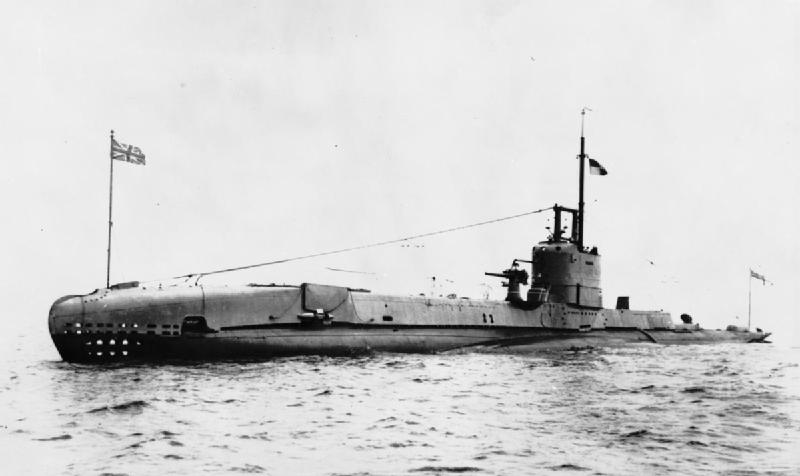 After an uneventful interwar carrer, Starfish like her sister took part in north sea patrols with the 2nd Submarine Flotilla. She made five uneventful war patrols spotting ships were never in position to attack or judging the target not worth her torpedoes. On 9 January 1940, her sixth patrol had her sent in dangerous waters, off Heligoland. She spotted and attacked a German minesweeper off Heligoland Bight but missed. Attacked in return, depht-charged, her diving planes jammed, and the captain eventually decided to surface. Her crew was rescued by the German ships and she was sunk for good. She was one of the rare British subs which crew was captured entirely by the enemy, ending in a POW until the end of the war.
Read More
Books
Bagnasco, Erminio (1977). Submarines of World War Two. Annapolis, Maryland: Naval Institute Press.
Colledge, J. J.; Warlow, Ben (2006). Ships of the Royal Navy: The Complete Record of all Fighting Ships of the Royal Navy (Rev. ed.). London: Chatham Publishing.
Chesneau, Roger, ed. (1980). Conway's All the World's Fighting Ships 1922–1946. Greenwich, UK: Conway Maritime Press.
Harrison, A. N. (January 1979). "The Development of HM Submarines From Holland No. 1 (1901) to Porpoise (1930) (BR3043)".
McCartney, Innes (2006). British Submarines 1939–1945. New Vanguard. Vol. 129. Oxford, UK: Osprey.
Rohwer, Jürgen (2005). Chronology of the War at Sea 1939–1945: The Naval History of World War Two (Revised & Expanded ed.). Annapolis, Maryland: Naval Institute Press.
Links
http://rnsubs.co.uk/dits-bits/br-3043.html
https://en.wikipedia.org/wiki/HMS_Swordfish_(61S)
https://uboat.net/allies/warships/ship/3419.html
https://en.wikipedia.org/wiki/HMS_Starfish_(19S)
https://en.wikipedia.org/wiki/HMS_Seahorse_(98S)
https://www.worldnavalships.com/s_class.htm
http://www.subart.net/cliffs_of_dover.htm
Model Kits