The Fairey Fulmar was a British carrier-borne reconnaissance and fighter aircraft developed and manufactured by Fairey Aviation in 1939-40. Named after the northern fulmar (British Isles seabird) it became one of the most used Fleet Air Arm (FAA) model during WW2. Production ceased in 1943 as the new, much more powerful Firefly came into service. Looking superficially to the underpowered RAF Fairey Battle, the Fulmar never had any chance to compete as a fighter against the Bf 109, but still scored many victories and played many important roles until gradually replaced by the Sea Hurricane, Martlet and Seafire.
Fulmar design development
Fairey P.4/34: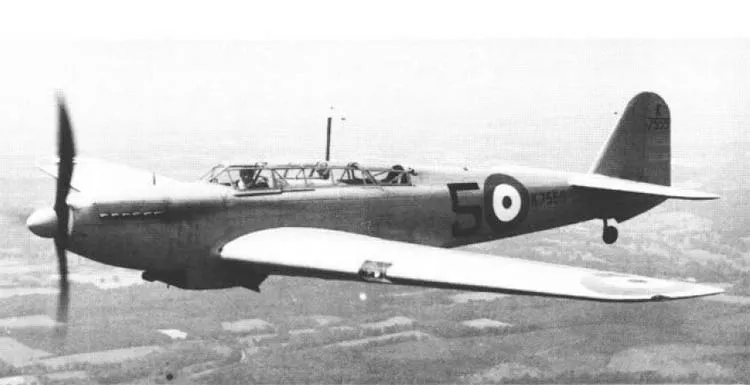 Fairey P4/34 Prototype K7555
The Fulmar takes its origin into the Fairey P.4/34 (named after the specifications), a land-based fighter developed as future replacement for anemic Fairey Battle light bomber. This specification was drawn in 1934 by the Air Ministry, which called for a light bomber usable in a close-support role, and that included dive-bombing. Like the Battle, the new prototype was designed by Belgian origin chief designer Marcel Lobelle.
Fairey, Gloster and Hawker all tendered proposals, but Gloster only sent blueprints and never built a prototype in time, so contracts were awarded to Hawker and Fairey, in order for them to deliver their own models. The Fairey P.4/34 was a low-wing all-metal monoplane powered already with the Rolls-Royce Merlin engine. Its crew of two was in tandem, under a long-glazed canopy. Layout reminded the earlier Fairey Battle, but it was slightly smaller, with a wider track (inwards retracting undercarriage) and shortest span to favour agility over sustentation (in contrast the Battle was never intended as a fighter).
Lighter and sturdier it had better performances compared to the anemic Battle. This sturdiness was the result of its construction optimized for dive bombing as required, carrying however two underwing 250 lb (110 kg) bombs. The opposite Hawker Henley had an internal bomb bay). The ministry was impressed by the initial design and and ordered two prototypes to be built. The first, serial K5099, flew 13 January 1937 followed by the Hawker Henley, on 10 March.
The latter, derived from the Hurricane with a more powerful engine was deemed faster and superior but specs changed in between, and a limited numbers were built as it was adopted as a target tug.
The Royal Danish Navy was interested by the P.4/34 and purchased a licence while a production line was set up in 1939 at the Danish Naval Shipyard of Orlogsværftet, Copenhagen. However as the twelve of the first batch were undergoing constuction, Germany launched Weserübung, invading the country and capturing the factory 1940.
The P.4/34 was no longer relevant for the initial spec which was modified, and "buried" this model for a time. But Fairey bounced on the next Specification O.8/38 (1938) which asked for a two-seat, long-range, carrier-based fighter for the Fleet Air Arm (FAA), needed urgebtly. The second prototype P.4/34 (serial K7555) was recuperated and modified to fill the bill in record time, it had indeed an even further reduced-span wing (whic was planned to be foldable) and a lowered tailplane to fit the internal hangars, revised aerodynamics and new, updatedengine. This prototype was later used to test retractable Fairey-Youngman flaps in 1941-42 that would be adopted for its successor the Fairey Firefly.
In 1938, the first prototype P4 was tested at RAE Farnborough, in order to see how best to operate barrage balloons, deliberately flying into a weighted cable. This was performed over RAF Lakenheath, and from September 1939 the less exposed base of RAF Pawlett Hams, each flight filmed by a Battle "chase plane" from RAF Mildenhall.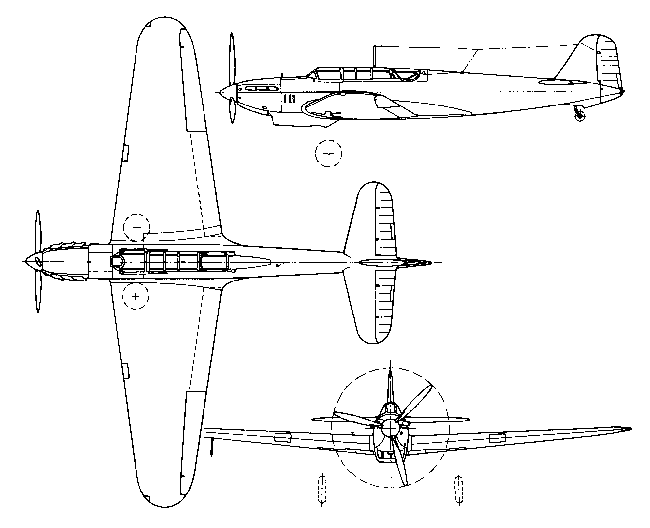 Drawing of the type
Later, the reinforced P4 to withstand these impacts to the airframe, flewn by Johnny Kent, performing some 300 collisions (and awarded The Air Force Cross), qualifying the P4 "a delightful aeroplane, through all manoeuvres except for the spin which was really vicious…". The P4 was powered by the Rolls-Royce Merlin I V-12 liquid-cooled piston engine rated for 1,030 hp (770 kW), and then the Merlin II. It could reach 283 mph (455 km/h, 246 kn) at 15,000 ft (4,572 m) which was less than the 300 mph offered by its initial rival, the Henley.
In 1938 however, the Navy was so desperate for a proper fighter that it adopted Fairey after it completely redesigned the second prototype as a navalised observation and fighter aircraft. These were difficult requirements, and since the ordered was less conveted than the RAF, and Fairey was the only one to check all boxes in record time, its P8/38P the only serious contender for it, the prototype was selected right away with orders to follow.
The situation was indeed dire for the FAA which until 1940 did not have any recent, decent fighter unlike the RAF which already operated four (Notably the Spitfire, Hurricane, or Bouton-Paul Defiant). The old Fairey Flycatcher and Nightjar (1923) were long retired, the Hawker Nimrod (1932) about to be retired too, while the Navy adopted in emergency the single-seat biplane Gladiator II in 1938 as the sea gladiator, 38 Mrk II modified with arrestor hooks. The only contemporary, monoplane fighter adopted at the time as a "pure fighter" was a Blackburn model inspired by the RAF Defiant II: The Blackburn Roc was a turreted fighter, which soon appeared mediocre at best in combat.
Prototype and early production

The first prototype of the Fulmar acted as a "flying mock-up" to gain time, powered by a Rolls Royce Merlin III engine. The latter had an output of to 1,080 hp (810 kW) and took opff for the first time on 4 January 1940, at Fairey's facility, RAF Ringway, near Manchester. But first flight tests revealed poor performances, with only 230 mph (370 km/h) reach in straight flight, low altitude.
Fortunately as soon as the more powerful Merlin VIII engine, developed specially for the Fulmar was proposed by Rolls-Royce, with a supercharger optimised for low-level flight, the performances suddently rose dramatically. This was added to many aerodynamic improvements on the airframe in particualr. During the new wave of flight tests, the modified prototype reached this time 265 mph (426 km/h) at 7,500 feets (2,286 meters). Although still not stellar for a fighter (it would have been flat-out refused in the RAF); the FAA still considered this adequate.
Production & variants Mk.I:


Fulmar Mark I prototype
The FAA initial order indeed dated back mid-1938, with an initial batch of 127 production aircraft placed by the Royal Navy. The Danish Navy also at the time expressed a keen interest to acquired the new model in development to replace its ageing naval air fleet. Negociations went as far as producing the Fulmar under licence in Denmark, but the outbreak of the Second World War in September broke this prospect. It should be noted that Fairey, like previous models, worked on a floatplane version of the Fulmar, which was designed and promoted. But it stayed as blueprint level only, as the RN expressed no particular interest for this.
Delivery commenced shortly in January 1940 for the Mark I, while the Mk II was already worked out, replacing the former on the production line on January 1941. In all, Fairey produced 600 Fulmars at the Stockport factory in January 1940 to December 1942, and included a few night fighters variants.
Fulmar Mark I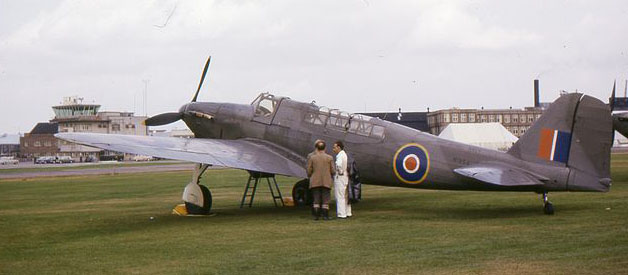 Fulmar Mark I, first production model
This was the first production model, with a 1,035 hp (772 kW) Rolls-Royce Merlin VIII engine. It was armed with eight .303 Browning Mk.II in the wings (750 rounds per gun): 250 built.
Fulmar Mark II
This model appeared one year after the production started in January 1941: The Fulmar received a 1,300 hp (970 kW) Merlin XXX engine, with a new variable-pitch propeller, tropical equipment, still 8 × .303 Browning Mk.II but the wings redesigned to accept double ammunition, so 1,000 rounds per gun, or in alternative 4 × 0.50 Browning AN/M2 (12,7 mm) on the last batch delivered with leand-leased HMGs. (170 to 370 rounds per gun). The late 1942 model were in fact completed with this armament as night fighters (one prototype converted from a Mk.I). 350 were built.
Fulmar NF Mark II
As soon a a heavier armament was available and airbine radar tech progressed in 1942, it was decided to convert about 50 late production Mk.II as night fighters. They were equipped with an Air Interception AI Mk. IV radar for the prototype, and for production, the AI Mk.X radar. Armament comprised the now standard four .50 Browning AN/M2, but some still had eight .303 Browning II, about 50 being converted from the stocks for a grand total of 100 night fighters Mark II.
Design specifics
Performances were still not stellar, alsthough better than the Battle but Fairey produced a "navy-proof" machine, very reliable and sturdy, with a better range as a fighter, effective armament with eight machine guns, the same as any RAF fighter of the time, and with an easily setup production.
General conception
Engine
This legendary engine was first started as a private venture in 1933 as the PV-12, a liquid-cooled V-12 piston aero engine of 27-litres (1,650 cu in) capacity. The first production variant was completed in 1936, and soon it was equipping the Fairey Battle, Hawker Hurricane and Supermarine Spitfire and of course, the Fairey Fulmar. Thus model was produced to an extent of 149,659 units, making the most prolific British aero engine of WW2. The American Packard V-1650 was developed from it for the P-51 Mustang. The Fulmar's Merlin 30 developed 1,300 hp (970 kW); It was enough to propel the navy fighter to 272 mph (438 km/h, 236 kn) at 7,250 ft (2,210 m). The initial engine was the Merlin VIII, Medium-supercharged Merlin developed for Fairey Fulmar I, rated 1,010-horsepower (754 kW) at 2,850 rpm at 6,750 feet, 1,080-horsepower (805 kW) at 3,000 rpm for take-off using 100-octane fuel.
Armament
Like a fighter, it was concentrated in the wings and on the Mark I and early Mark II, typical for the time, with eight Vickers 0.303 in (7.7 mm) machine guns, belt-fed. In late 1941, the Mark II started to be equipped with the US-Pattern Browning 0.50 in (12.7 mm) heavy machine guns. Only two were installed due to their size, turned to the flank, with the ejectors placed underwing. Also some Fulmar were occasionally given a .303 in (7.7 mm) Vickers K machine gun installed in the rear cabin on a flexible mount, and used by the navigator when his canopy was folded backwards in defence. It rarely was mounted.
The Fulmar could carry a light load of bombs, consisting of two 100 lb (45 kg) under wings racks, or two 250 lb (110 kg) bombs. Performances degraded and there was no bomb sight for accurate attacks. The Fulmar was rarely used for attack missions, more often as fighter as first intended. On this, the rare NF Mk.II received the Air Interception AI Mk.X radar and the late productin armament of four .50 Browning AN/M2, for just 50 and the remainder converted for Mk.Is still had their eight light machine guns. The radar proved a force multiplier as well as the combination, aircraft carrier radar/ Fulmar radio for daylight operations in bad weather.
Specifications Fulmar Mark I

Crew:
2: Pilot, Observer/Radio/Navigator
Dimensions:
40 ft 2 in, 46 ft 4.25 in, 14 ft (12.24 x 14.1288 x 4.27 m)
Wing area:
342 sq ft (31.8 m2)
Airfoil:
root: NACA 2418; tip: NACA 2409
Weight, Empty:
7,015 lb (3,182 kg)
Gross weight:
9,672 lb (4,387 kg)
Max takeoff weight:
10,200 lb (4,627 kg)
Wing Loading:
28 lb/sq ft (140 kg/m2)
Propulsion:
RR Merlin 30 V-12 1,300 hp (970 kW)
Propeller:
3-bladed Rotol constant-speed propeller
Performances:

Maximum speed: 272 mph (438 km/h, 236 kn) at 7,250 ft (2,210 m)
Cruise speed: 235 mph (378 km/h, 204 kn)
Range: 780 mi (1,260 km, 680 nmi)
Service ceiling: 27,200 ft (8,300 m)
Rate of climb: 1,200 ft/min (6.1 m/s)

Armament – MGs
8 × 0.303 in (7.7 mm)/4 × 0.50 in (12.7 mm), One .303 in (7.7 mm) Vickers K aft
Armament – Bombs
2 × 100 lb (45 kg) or 250 lb (110 kg) bombs
Royal Navy service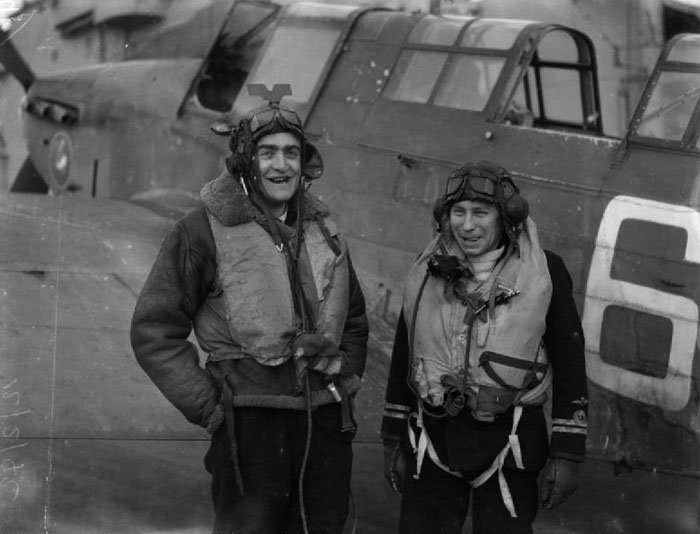 Pilot Lt.GJ. Stavgley and observer Lt. MJ.S. Newman out of their fulmar off Iceland
Early beginning of the Fulmar Mk.I
The plane was evaluated at Boscombe Down in ay-June, before being accepted, and it's only in July 1940, that the first squadron of the Fleet Air Arm received its Fulmars: No. 806 Squadron. The latter commenced operations from the aircraft carrier HMS Illustrious, soon assigned to the Mediterranean Fleet. The issues with the Fulmar's compromises soon appeared clearly. With a second seat for an oberver/navigator using wireless telegraphy, the fighter/reconnaissance scheme was soon defeated by a more agile land-based opposition. It was too large and unwieldly to manoeuver as a proper fighter. Its long range was put however on good use and in May 1941, the Fulmar was one of the models chasing of the German battleship Bismarck, acting as carrier-borne spotters and tracking all its moves, as well as trying to bomb the her at some point.
Mediterranean and North Africa
The Fulmar's North African Campaign was in half-tones. In September 1940, convoy protection patrols in and out of the dangerous Malta road saw the Fulmar patrolling the area and later guiding flights of carrier-launched Hurricane and Spitfire to Malta itself. The Fulmar was not agile but at least sturdy enough to survive the weakly armed Italian fighters. In addition better skilled pilots learned to use it in its best flight envelope and achieve dozens of kills. The first recorded kill was on 2 September 1940 and the following October, ten Italian bombers were claimed. The Fulmar had an easy task against italian reconnaissance aircraft as well. This model also took part in the Battle of Taranto, providing top cover during the Swordfish attack. The Fulmar Mk.I also took part in the Battle of Cape Matapan, FAA's attack aircraft attacking the Veneto and other ships, like the Swordfish which crippled Pola, forcing its sister ships to assist her, and being destroyed during this fateful night.
The Fulmar's "finest hour"
On May, 08, 1941, Fulmars from HMS Ark Royal and Formidable engaged both the Luftwaffe and Regia Aeronautica, inflicting them heavy losses as they claimed four SM79 bombers and their escorts, two Fiat CR42, while also happily crippling the Luftwaffe, having a Ju-88, four He-111, two Me-110 down and another damaged, a Ju-87 and another damaged, for the cost of a single Fulmar down, two crash-landing and another due to bad weather, six damaged. Their key advantage, other than the onboard camera to film their kills, was their ability to vector onto their targets by ship-based GCI radar, which came in handy in very cloudy conditions.
Northern front, Artic convoys and Norway
The Fulmar was also deployed northwards, notably to help the Eastern Front as taking part in numerous patrols around the Arctic convoys bound to Murmansk. In appealing conditions, pilots braved freezing cold and blistering winds in order to spot submarines, incoming aircrafts and other threats. Fulmars also took part in Operation EF, the air raid on facilities at Kirkenes and Petsamo in July 1941.
East Asia: Indian Ocean and Pacific
In early 1942, the ageing Fulmar Mk.I in service saw two squadrons redeployed to the Pacific Theatre, flown to defend Ceylon. There, they met the very agile Mitsubishi A6M Zero fighter, soon learning their sturdiness would niot be enough. Even the Aichi D3A Val dive bomber proved a relatively good fighter when the occasion arose, although it was a more even match. The Fulmar was however outclassed against the Zero and other Japanese grounds fighters, six Fulmars being shot in single engagement, for four Aichi D3A Vals, one Nakajima B5N Kate escorted by Zeros. Still Fulmars were continuously sent to the Far East, despite the losses. No. 273 Squadron RAF also operated the Fulmar in 1942, trsnferred to take part in operations in China Bay, Ceylon, still with Navy personal but under supervision of the RAF. They saw heavy action on 9 April 1942 , destroying in all 112 enemy aircraft, but loosing much of its strenght, 40 Fulmars. In this particular theater, the Fulmar became the leading fighter in terms kill ratio for the the Fleet Air Arm, already confirming the good results of the African front, that is until better versions of the Messerschmitt 109 appeared.
Mk.II and transition to retirement
This year 1942, the surviving Fulmar Mk.I and the Mark II, for which production was still ongoing, was gradually replaced by muh better single-seat fighters, former land models: The Hawker Sea Hurricane and Supermarine Seafire as well as lend-lease Grumman Martlet. The Fulmar started to be used solely for observation and sixteen Fulmars took part onboard HMS Victorious in Operation Pedestal in August 1942, their last major carrier-borne operation. Reduced numbers of NF Mk.II, the last produced in early 1943 with US .5 in cal. heavy machine guns and radars, operated for night convoy escort. Surviving earlier Fulmars were now used in 1943 to train crews for the Fairey Barracuda. Fulmars still operated onboard carriers and in various airfields along the Mediterranean as long-range reconnaissance plane, and some, unarmed to make room for extra gasoline, started service in Africa as staff transport, communications and despatch.
In late 1942, a total of twenty squadrons operated the Fulmar: 748 Naval Air Squadron (NAS) as a Naval Fighter Pool, 759, 761, 762 used as RNAS Fighter Schools, 772, 775, 777 as Fleet Requirements Units, 778 NAS, the 784 NAS Night Fighter Training Unit, 787 Fighter Development Unit, 795 East African Fighter Pool, and regular squadrons such as the 800, 803-809 NAS, 813 (which was a Night Squadron), 884, 886, 887 and 889 Naval Air Squadrons. In all, the Fulmar saw action from eight fleet aircraft carriers, five escort carriers (like the HMS Pretoria Castle until the end of the war on most). On February 1945, the Fulmar was at last withdrawn from the frontline. The very last operational plane was a Fulmar NF MK II (night-fighter) from No. 813 Squadron, damaged in a landing accident on the safety barrier onboard HMS Campania. Its was written off soon after. The NF Mk.I and II only achieved limited success and some were modified to be operated from CAM ships in the Atlantic. Apart Great Britain, only France used episodically a single model. Vichy French forces captured indeed a single Fulmar Mk I forced to land during a reconnaissance mission over Senegal in March 1941 (Operation against Dakar). It was evaluated by the Group de Chasse I/4.
General Impression
British pilots liked the Fulmar's flight characteristics and its sturdy and widely spaced undercarriage easing deck landing and handling. Its large fuel capacity and range allowed dofighting en route if needed while still achieving the mission. They in fact had twice the range of a Hurricane or Spitfire and often led the way, being the first to fly and last to land, providing long range cover at each mission. Fleet Air Arm fighter aces, until transitioning on the Hurricane or seafire earned their first victories on the Fulmar, Sub-Lieutenant Jackie Sewell being the first Fulmar ace (securing 5 victories). Sub-Lieutenant Stanley Orr with his Fulmar scored 12 victories, becoming the third-highest FAA ace pilot.
Succession: The Firefly
The Fairey Firefly (first flight December 1941) which replaced the Fulmar gradually from March 1943 was still used occasionally as fighter, and also performed well due to its versatility. It was designed also by Marcel Lobelle, and far more were manufactured, 1,702. It was also flown by the RAN, RCN and after the war, by the Royal Netherlands Navy. Powered by a RR Griffon of 2300 hp, it reached 367–386 mph (591–621 km/h, 319–335 kn) at 14,000 feets (4,267 m) and its production actually stopped in 1955, so it eclipsed the Fulmar, which would always be the heroic model -very much like the contemporary USN Grumman F4F Wildcat– performing as best as it could when the situation was dire in 1940-42, and did surprisingly well despite of its opposition.
Links and resources
Resume of the P.4/34
The prototype on destinationsjourney.com
On ww2aircraft.net: Fulmar vs opposition
The fulmar's "finest hour"
The P.4/34 on aviastar.org
Additional photos wikimedia commons
britishaircraft.co.uk
fleetairarmarchive.net
On airpages.ru
On ww2aircraft.net
wiki
---
Mediterranean Air War, 1940-1945: Volume One: North Africa, June 1940-January 1942
Bishop, Chris. The Encyclopedia of Weapons of World War II. Sterling
Brown, David. Fairey Fulmar Mks I & II, Aircraft Number 254. Profile Publications
Brown, Eric, CBE, DCS, AFC, RN., William Green and Gordon Swanborough. "Fairey Fulmar". Janes
Bussy, Geoffrey. Fairey Fulmar, Warpaint Series No.41. Warpaint Books Ltd.
Fredriksen, John C. International Warbirds: An Illustrated Guide to World Military Aircraft, 1914-2000.
Green, William. War Planes of the Second World War: Volume 2, Fighters. Macdonald
Ireland, Bernard. Aircraft Carriers of the World, An Illustrated A-Z Guide. Southwater
Lumsden, Alec. "N°3 Fairey Fulmar." Aeroplane Monthly June 1990
March, Daniel J. British Warplanes of World War II: Combat Aircraft of the RAF and the Fleet Air Arm, Grange Books
Mason, Francis K. The British Bomber since 1914. Putnam Aeronautical Book
Mason, Francis K. The British Fighter since 1912.
Mason, Tim. The Secret Years: Flight Testing at Boscombe Down 1939–1945.
Ovčáčík, Michal and Karel Susa. Fairey Fulmar Mks. I, II, NF Mk. II, TT Mk. II.
Scholefield, R.A. Manchester Airport. Sutton Publishing
Shores, Christopher; Brian Cull; Yasuho Izawa (1993). The Defence of Sumatra to the Fall of Burma
Smith, Peter C. Mitsubishi Zero: Japan's Legendary Fighter. Pen and Sword
Taylor, John W.R. "Fairey Fulmar." Combat Aircraft of the World from 1909 to the present
Thetford, Owen, British Naval Aircraft Since 1912. Annapolis, Maryland
Thomas, Orr. Royal Navy Aces of World War 2. Bloomsbury Publishing
Winchester, Jim. "Fairey Fulmar." Aircraft of World War II (The Aviation Factfile)
Wragg, David W. Malta, the Last Great Siege. Casemate Publishers, 2003.
---
The model corner
-Trumpeter, Ark Models, Tamiya, Smer, Airfix, SMK
Full list on scalemates
Building a P4/34 from a regular Fulmar, 1/72 model kit
On britmodeller.com
On walkaround.rajce.idnes.cz
On britmodeller.com
Pdf docs on specialhobby.eu
same
same
On aeroscale.co.uk
On worldmilitair.com
On forum.12oclockhigh.net
Gallery
Author's illustrations: Types and liveries


Fulmar Mark I, Boscombe Down, May 1940


Fulmar I R (N1985), 806 NAS, FAA – HMS Illustrious, circa 1940.


Fulmar-I, 807 RNAS Worthy Down, September 1940


Fulmar I N°H (N1877) 806 NAS, FAA HMS Illustrious 1940


Fulmar I, 803 Sqn NAS, HMS Formidable Mediterranean Dec. 1940


Fulmar I, 800 Sqn NAS Mediterranean, early 1941


Fulmar I, 806 NAS, Heraklion, Crete, Feb. 1941


Fulmar I (N4006) 807 Sqn captured in Dakar 1941, used by French GC.14


Fulmar I, 809 Sqn, HMS Victorious, Operation Torch, Nov. 1942


Fulmar Mk.II, 793 NAS, Piarco, Trinidad, 1943-44


Fulmar Mk.II "ringa", 1944


Fulmar Mk.II 790 Sqadron, NAS Charlton Horetorn, 1944


Fulmar-II, 777th Sqn NAS, HMS Pretoria Castle, 1945
Additional photos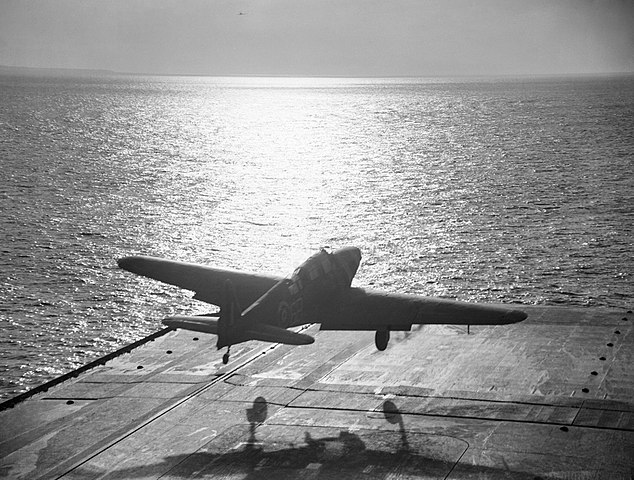 Fulmar takes off from HMS VICTORIOUS, flying exercises off Hoy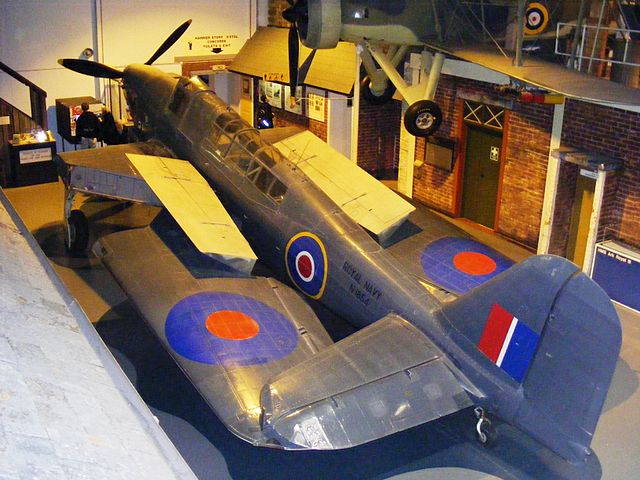 Fairey Fulmar, wings folded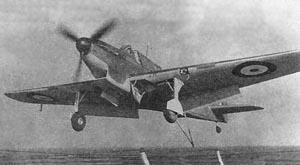 Fairey Fulmar Mk.I landing on aircraft carrier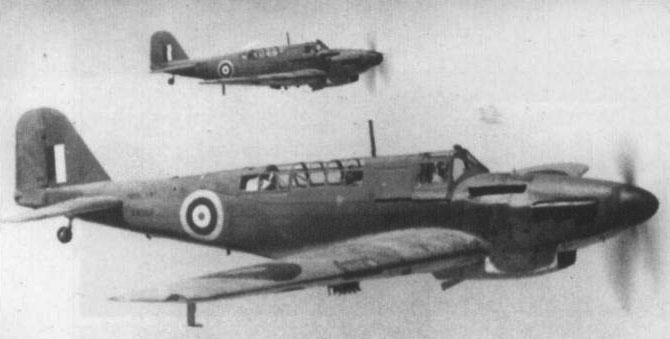 Fairey Fulmar Mk.I in twin formation over the sea


Fairey Fulmar Mk.I, early model from the side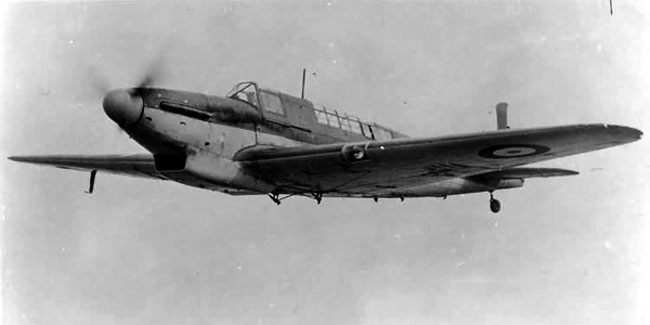 Mk.I, early model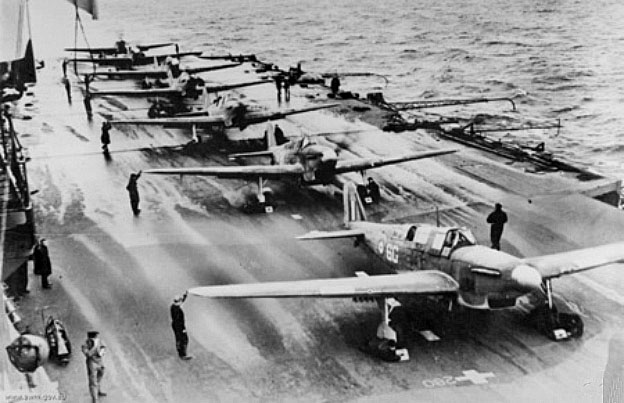 809 NAS on HMS Victorious (R38), 1942


Fulmar Mk.I N2005


Fairey Fulmar Mk.II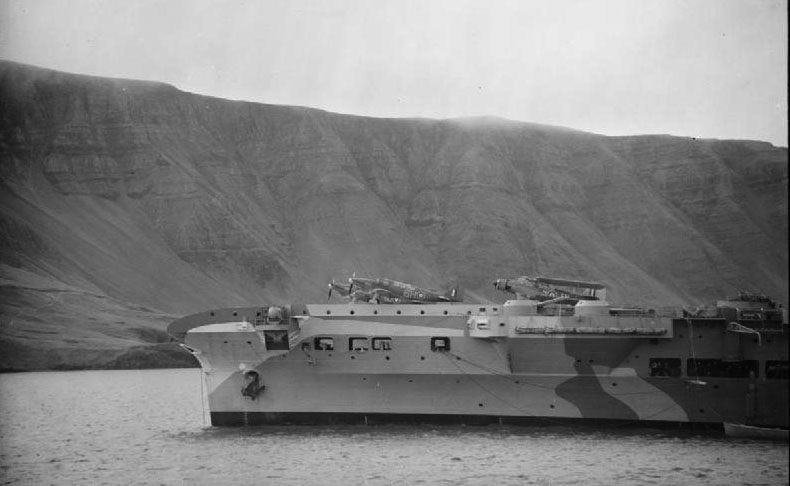 HMS VICTORIOUS, Fairey Fulmars and Albacores operating off Norway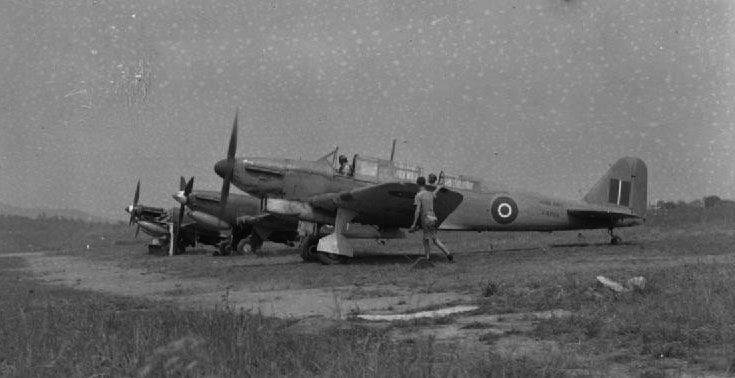 Fulmar about to take off from HMS SPURWING RNAS Sierra Leone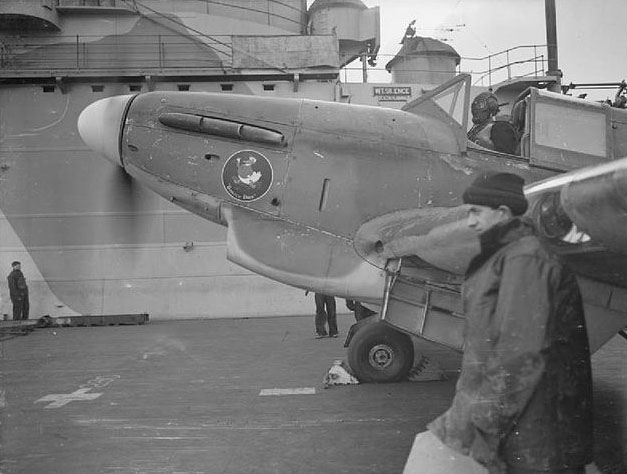 Fulmar warming up onboard HMS VICTORIOUS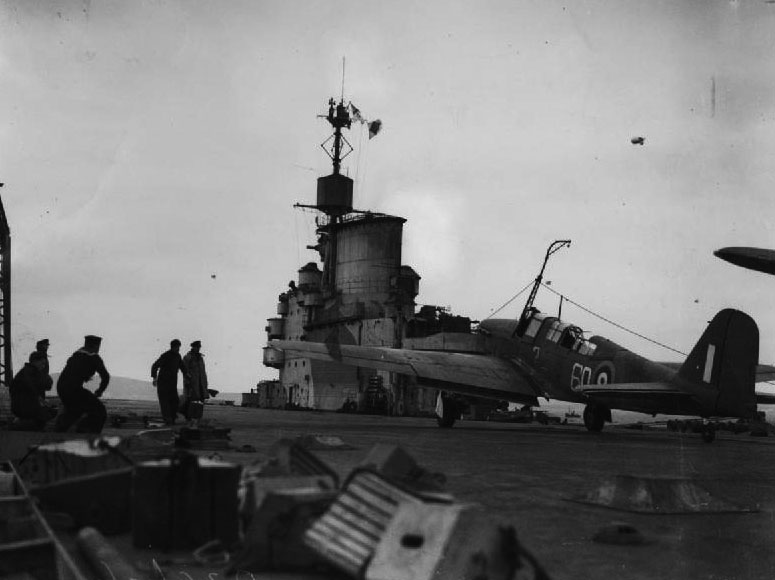 Fulmar taking off HMS VICTORIOUS, Scapa Flow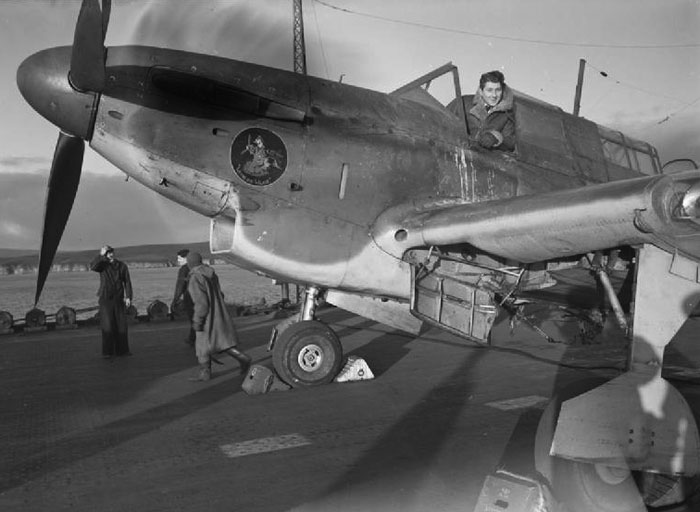 Sub Lt. AM Bennett, RNVR Fulmar onboard HMS VICTORIOUS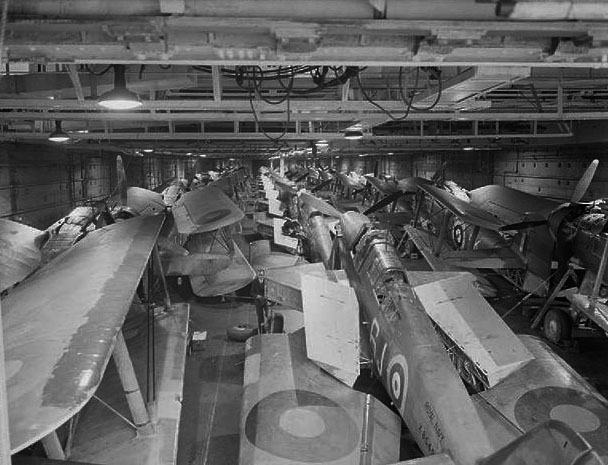 Fulmars in Hangar, HMS Victorious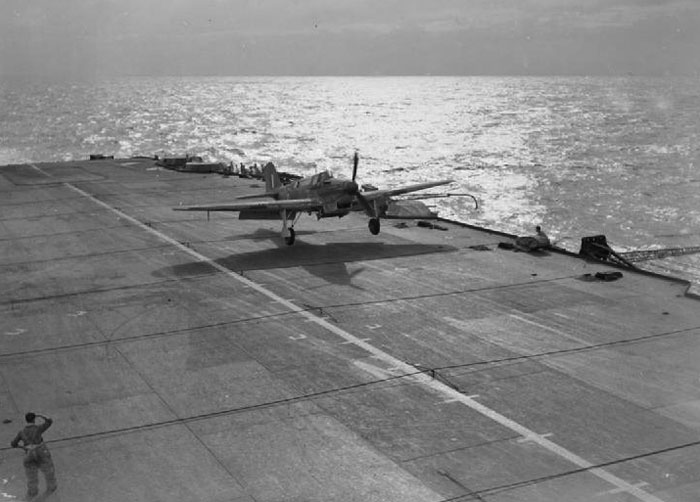 Fulmar landing on an unitendified CV, 1942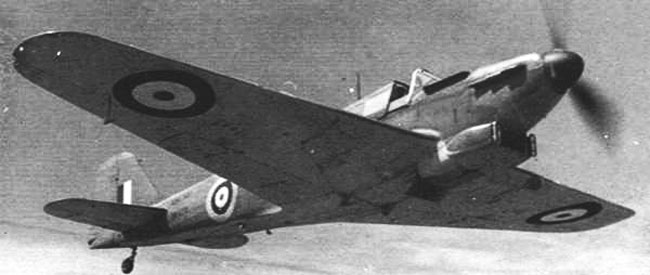 Fairey Fulmar Mk.II from underside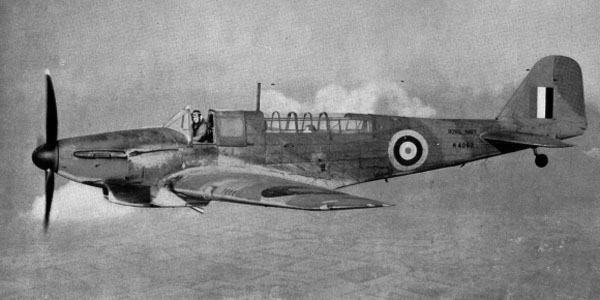 Fairey Fulmar Mk.I, M4062