600/630 tonnes series submarines
French 2nd class oceanic submersibles (1925-1938)
Sirène (4), Ariane (4), Circé (4), Argonaute (5), Diane (9), Orion (2), Minerve (6), total 34.
The largest French Submarine serie.
In September 1939, with 34 boats, a good chunk of the total submarine force of the French, the 600-630 series were supposed to defend French interests in the Mediterranean (notably against the Regia Marina) and perform a variety of missions, like commerce raiding in wartime. Retrospectively they were seen as average, to bad submarines, with limited performances, poor habitability, poor control underwater, and non-standard or odd features that made them peculiar, or difficult to use, like external having oil tanks and non-reloadable torpedo tubes, including TT banks firing substandard torpedo models intended for commerce raiding. AA became a consideration as well as standardization only from 1934. Improvement came too late, with the 900 tonnes Aurore class, a new standard imposed in 1939.
Roots of the 2nd class oceanic program
Like other nations in the interwar, France had great projects for submarines within the accepted framing of the Washington treaty of 1922. To manage the protection of her empire, submarines were considered ideal deterrents, an idea also embraced by the Netherlands for their Dutch East Indies Colonies, alongside minelayers. WWI already showed an operational pattern, from which four main types emerged:
600 tonnes coastal submarines (broadly inspired by WWI UB types): 600/630 tonnes serie
600-800 tonnes minelaying submarines (inspired by the WWI UC types): Saphir class
1,000/1,500 tonnes oceanic submarines: Requin/Redoutable class
3,000+ tonnes cruiser submarines: Only one, Surcouf.
The 600 tonnes coastal submarines were a deduction of the best standards and divisions of allocated tonnages. This displacement allowed to mount a sufficient torpedo armament, while the range was ideal for defensive sorties and the confines of the Mediterranean. The last WWI coastal types built by France has been the Armide class (1916) of 457 tonnes, requisitioned boats for foreign purchase, and the sole O'Byrne (1919) with 340 tonnes standard which already gave some hints of what a coastal boat could be. Alongside, France received as war reparation the Victor Reveille, (U79), Jean Auric (U 108), or René Audry (U 119) and 36 more German U-boats awarded, well studied and tried in the postwar year.
Definition by the 1922 naval program
Therefore when the 1922 naval programme was established, submarines were part of the menu. Indeed, on July 7, 1922, the naval program and general coastal defense program are elaborated, and sanctioned by Marshal Pétain, and as main advisor, Vice-Admiral Grasset since February 1921 at the head of the admiralty had to compose with massive budget-restrictions since 1919. He was a specialist of coastal defence, assigned in 1894 already to draft instructions for the application followed by a vast study published in 1899. Vice-admirals of Bon, Du Vignaux and Ratyé participated in this plan and well as Rear Admiral Lanxade, Director of the Aeronautics Department.
Report 22 of 12 June 1922 on the general coastal defense program reported by Rear-Admiral Brisson, Deputy Chief of the Naval Staff, urge the reuse of equipment from recrently decommissioned ships and construction of new "ouvrages" for the defense of naval bases and commercial ports, having the advantages of an almost immediate reactivity fleets cannot provide. Priority is given to coastal defense submarines too, because of their mobility.
Flotillas as defined comprised both submarines over speedboats, prohibiting any blockade, landing or minelaying operations by the enemy. They also could provided cover for coastal convoys and attack enemy submarines and play a surveillance and intelligence role. The program provides for five squadrons of four to five vessels each to be completed in 12 years. Speedboats were planned on paper, to be mass-produced during a mobilization. The program therefore only envisaged the construction of two squadrons in order to train personnel and perfect their design.
It should be noted that the program is ratified and voted by the parliament before a change of regime: In October 1922, Mussolini led the "March on Rome" bringing him to power on October 28, 1922. Since February 6, 1922 and the Washington Treaty, France already saw Italy as a rival and the Navy has a part in it. Coastal Submarines should play their part, with a first a squadron of four based on the Mediterranean rather than the Atlantic, and a future ratio of 3/4 new flotillas reserved for the Mediterranean threater.
❮❮❮❮❮❮❮❮❮❮❮ ⚠ Note: This post is in writing. Completion expected in late 2022. ❯❯❯❯❯❯❯❯❯❯❯
Development of the "600 tonnes" coastal Types
Based on the previous studies made for the Requin class laid down in 1923, based on WWI U-Boats obtained in war reparations, and even earlier, like the Roland Morillot, a 265 tons UB-II type captured in 1917, the Oceanic types U-162 and U-166 (820 tonnes standard, U-93 class) of the late UB III types 94, 99 and 155, the 535 tonnes boats considered as the base for interwar German U-Boat designs. These ten units were actively used for years, until 1937 for some like Jean Corre. In addition, 36 were also awarded, but not pressed into service and rather studied and/or scrapped: 12 U-Types, 12 UB-types and 12 UC-types (minelayers).
The basic specification, drawn from the 1922 program asked for a 2nd class oceanic type, 1/3 lighter than the 950 tonnes Requin class, which was essentially a mix of late U-Types and UB III type, crucial notably for their powerplant arrangement and space management. This requirement logically called for a 600 tonnes type. Although "2nd class", it was not considered "coastal", but the small displacement made it obvious for the 1930s standards, less son in the early 1920s. They were just seen as a cheaper alternative to the 900 tonnes Oceanic types, essentially 1st class boats intended for colonial service, and thus for longer cruise.
The 600 tonnes were rather intended as defensive submarines for coastal operation, manoeuvrable and well-armed. The order for three squadron of four boats was to be spread between yards, leading to diverging specs, and therefore, three separate classes based on the same requirement: The Sirène class, at AC de la Loire, Nantes (Atlantic coast), the Ariane class at AC Augustin Normand (in Normandy, the former Torpedo Boat specialist) and the Circé class at Schneider et Cie (Chalon sur Saône, France) NyD. They were compared to the later Italian 600 Series, British S class, and German Type VII U-boat, although of a much older conception.
Sirene class submersibles (1925)
Sirene, Naiade, Galatee, Nymphe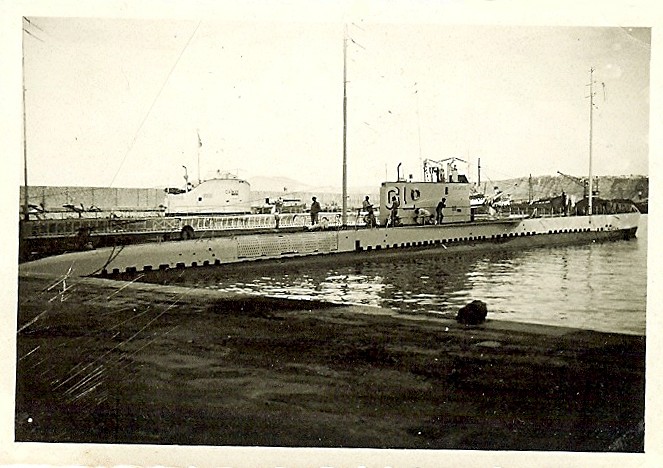 FS Siree in Oran
The four 600 tons 2nd class were double-hull models Loire-simonot type. They were cramped and had a bad reputation. All four were built in A C de la Loire, Nantes. First of the serie. Retrospectively the small tonnage proved detrimental to their internal management. They had Poor habitability, were cramped, were slow to dive, showed repeated failure of the electrical controls. They were also handicapped by having three fourth of their fuel storage in the exterior holds.
Sirene:
Sirène was laid down on 2.1923, launched 6.8.1925, completed and commissioned in 1927 (Q123). She was scuttled in November in 1942 Toulon. Raised, to be repropriated by the Italians. But she was never refloated nor repaired and her sunk in an allied air raid in June 1944.
Naiade:
Q124 was laid down on 2.1923, launched 20.10.1925, completed in 1927. On 01.10.1938 her captain was LV BLACHÈRE. On 27.11.1942 she was guarding the submarine dock in Toulon. Unable to set sail, sabotage was prepared and she was scuttled when the Germans took the port. She was refloated of 11.03 and on 16.03.1943 she was moored to the Milhaud wharfs. Due to both overhaul, she sank on 17.04.1943. Refloated on 17.07.1943 she was sunk at Petit Rang, following an air raid of the 15th Air Force, 24.11.1943 (no casualties). Refloated in 1945 she was stationed as a spare parts reserve.
Galatee:
Hull number: Q132. She was laid down on 7.1923, launched 18.12.1925, commissioned in 1927. Commandant on 08.27.1938: CC BERTRAND. On 27.11.1942 she was guarding one of the large North-West Vauban basins in Toulon with EURYDICE. Unable to set sail, sabotage was prepared and she was scuttled as the Germans arrived. She was refloated on 25.06.1943. She was seized by the Italians and placed in reserve in the arsenal. Seized again by the Germans on 09.09.1943 she was towed to the west Missiéssy moorings, in January 1944. She was next moored at Brégaillon on 03.02.1944. She was sunk during the 05.07.1944 allied air raid (No casualties). She was refloated in 1945 but used as a parts reserve.
Nymphe:
Hull number Q133. She was laid down on 1923, launched on 1.4.1926, commissioned on 1927. Severe accident in 1938, considered a total constructive loss. She was never repaired and disarmed, stricken and BU that year.
⚙ Sirène class specifications

Dimensions
64 m long, 5.20 m wide, 4.30 m draft. ( feets)
Displacement
609 t. standard - 757 t. Full Load
Propulsion
2 shafts Sulzer Diesels, 2 electric motors, 1300/1000 hp
Speed
surface/sub 14/7-1/2 knots
Range
Practical depth 80 m
Range
RA: 7,000/70 nautical miles surface/sub @ 7kts.
Armament
7 TT 550 mm (21 in), 1x 3-in (76 mm).
Crew
42
Ariane class submersibles (1925)
Ariane, Ondine, Eurydice, Danae
All four were built at A C Augustin-Normand NyD, Le Havre. Normand-Fenaux type ordered under the same 1922 program. This was largely considered the most successful of the whole 600 series.
Ariane:
Eurydice:
Danae:
Ondine:
Commander on 30.08.1931 LV RAYBAUD, followed by LV QUERAT in 1933, LV SEVELLEC in 1935, LV HEMMERICH in 1937, LV BOURGINE in 1939 (last captain). After having operated in the Mediterranean and in the Atlantic, she had a major refit in Cherbourg. Without powerplant, she was towed by a Belgian tug to Southampton on 18.06.1940, then Portsmouth on 20.06, seized there on 03.07.1940 (Operaton Catapult). Due to lack of equipment and spared she could not be rearmed. Stricken and used for spare parts, for MINERVE and JUNON. Her crew joined the F.N.F.L sloop CDT DUBOC. She was BU in 1945 and removed from the list on 26.03.1946.
Minerve class profiles
⚙ Ariane class specifications

Dimensions
65.98 m long, 6.20 m wide, 4.10 m draft. ( feets)
Displacement
626 t. standard - 787 t. Full Load
Propulsion
2 shafts Normand-Vickers Diesels, 2 EM, 1250/1000 shp
Circe class submersibles (1925)
Circe, Calypso, Thetis, Doris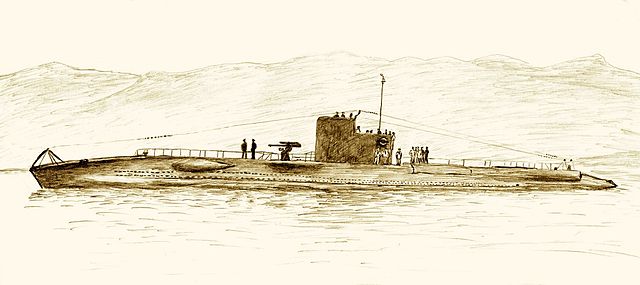 Drawing Circe
Doris:
Doris was commissioned 26 May 1928, lost on 9 May 1940: At 00.14 hours that day under command of Capitaine De Corvette Jean Ernest Marie Favreul, she is torpedoed and sunk, 30 nautical miles west of Petten (Netherlands) by the German submarine U-9 as reported by Captain Lüth.
Thétis:
Thétis was Commissioned on 24 Feb 1928. She is scuttled at Toulon on 27 November 1942 to prevent capture by the Germans, raised by the Italians, 1 March 1943 but never repaired. Left there until BU postwar.
Circe:
Circé is commissioned on 29 Jan 1927, is disarmed at Bizerte, in December 1940, captured there by the Italian, 8 December 1942, Renamed FR 117 but never operational. She was scuttled at Bizerte on 6 May 1943, raised by the Allies but not repaired, and stricken on 18 August 1947.
Calypso:
Commissioned 12 May 1928. Disarmed at Bizerte in December 1940 and captured there by the Italians on 8 December 1942. Stricken, never recovered, towed to Bizerte and sunk here during an Allied air raid on 31 January 1943.
⚙ Circé class specifications

Dimensions
62.48 m long, 6.20 m wide, 3.99 m draft. ( feets)
Displacement
615 t. standard - 776 t. Full Load
Propulsion
2 shafts Schneider Diesels, 2 EM, 1250/1000 hp
630 tonnes class submersibles (1929-34)
When it appeared clear that the 600 tonnes were too cramped, a new standard was defined was raising the bar higher in the 1926 naval programme. Two were authorized this year, one in 1927 and two in 1929. Four yards provided them, so they varied specs in between, more so than for the 600 tonnes. They were all based on mixed Commerce raiding/Defense boats, with six main torpedo tubes, including three in the bow, one fixed internal aft, two in the upper hull, external, plus an external torpedo tubes bank with 40 cm torpedoes (15.7 in) designed specifically for commerce raiding. The same 3-in (75 mm) deck gun was provided, but it was the 35-caliber Schneider M1928. Also, the AA was often reinforced, from a single 8 mm Darne LMG to a single 13.2 mm and later twin 8 mm Darne. Diving time was improved, longitudinal transverse stability, and well as internal arrangement and habitability, although neither their performances or diving depth were signficalty improved, but their radius of action. Orders were also larger: Six to Schneider for the Argonaute class, nine for the Diane class (Augustin-Normand and AC Seine Maritime, and six for the Minerve class (see later).
Only the Minerva class ordered in 1934 showed by the Admiralty a true interest in standardization: They were all ordered from various yards: Dubigeon (Nantes), Cherbourg, Augustin Normand and Seine Maritime. The last, Cérès was launched in 1938 and completed as the war was looming. They inaugurated a triple external bank with 15.7 in TTs for commerce raiding and a stronger AA with a twin 13.2 mm AA. Unlike the former boats they had also three bow tubes and two aft ones. The two Orion class (1931) were oddballs with a different machinery arrangement. Most of them, like the previous 600 tonnes were scuttled or sunk in action (in the hands of Vichy french) during Operation Torch and its aftermath (German invasion of the free zone).
Argonaute class submersibles (1929)
Argonaute, Arethuse, Atalante, La Vestale, La Sultane
Argonaute:
Arethuse:
Atalante:
La Vestale:
La Sultane:
Blueprint reconstruction
⚙ Argonaute class specifications

Dimensions
63.4 m long, 6.40 m wide, 4.24 m draft. ( feets)
Displacement
630 t. standard - 798 t. Full Load
Propulsion
2 shafts Schneider-Carel Diesels, 2 electric motors, 1300/1000 shp
Speed
surface/sub 14/9 knots
Range
Practical depth 80 m
Range
RA: 7,000/70 nautical miles surface/sub @ 7kts, oil 65 tons.
Armament
6x 550 mm TTs (21 in), 1x 3-in/35 M28 (76 mm), 1 MG.
Crew
41
Diane class submersibles (1930)
Diane, Meduse, Antiope, Amphitrite, Amazone, Orphee, Oreade, La Sybille, La Psyche
(To Come)
Diane:
Meduse:
Antiope:
Amphitrite:
Amazone:
She was completed on 12 Oct 1933. No noticeable event in the interwar. 11 May 1940: Under command of Lt. R.H.G. Richard, fires two torpedoes at an unidentified submarine off the Dutch coast, possibly either U-boat U-7 or HMS Shark reported being missed by torpedoes. Vichy French service. She escaped from Casablanca to Dakar during Operation Lila (German operation on Toulon) and scuttling.
On 26 Feb 1943, Amazone arrived at Bermuda from Dakar and departed later for the Philadelphia Navy Yard for a refit. She left on 14 Oct 1943 for New London, Connecticut, and after a post-trials cruise and training, headd on 1 Nov 1943 at Bermuda and conducted exercises until 12 Feb 1944.
In October after several patrols, she was refitted in Philadelphia NyC, and New London, Connecticut, but was grounded underway on 15 Oct 1944 inside Fort Pond Bay, Block Island sound. Refloated, she was towed to New London, and Philadelphia NyDfor repairs by USS ATR-8. On 7 December, she headed for Key West in Florida, and then to Oran, Algeria, via Bermuda and Ponta Delgada in the Azores. and next to Casablanca, French Morocco, staying there until the end of the war. Stricken 26 April 1946.
La Psyche:
La Sybille:
Oreade:
Orphee:
⚙ Diane class specifications

Dimensions
64.40 m long, 6.20 m wide, 4.30 m draft. ( feets)
Displacement
571 t. standard - 809 t. Full Load
Propulsion
2 shafts Normand-Vickers Diesels, 2 EM, 1400/1000 shp
Range
RA: 4,000 nmi/10 kts or 85 nmi/5 kts sub.
Orion class submersibles (1931)
Orion, Ondine
The
Orion-class submarines
were ordered in 1928 (1928 naval programme) on a Loire-Simonot design, built in Loire-Dubigeon, as a variant of "630 ton" boats. They measured 219 ft 10 in long overall, 20 ft 4 in in beam, 14 ft 5 in in draught. They were capable of diving at an operation depht of 260 ft. Surfaced displacement was 558 tonnes (549 long tons), submerged displacement 787 tonnes (775 long tons). They were propelled on the surface by two diesel engines for a total output combined of 1,400 hp (1,044 kW) and 14 knots (26 km/h; 16 mph) surfaces. Ateliers et chantiers de la Loire à Nantes
They were assisted by two electric motors with rated for 1,000 hp (746 kW) total, foe underwater drives. Their electrical propulsion allowed them to reach 9 knots (17 km/h; 10 mph) submerged. Operational range was 4,000 nautical miles (7,400 km) at 10 knots (19 km/h), down to 82 nautical miles (152 km) at 5 knots (9.3 km/h) submerged. They were armed with a single 75mm/35 M1928, single 13.2 m and twin 8.8mm on the rear kiosk platform. Six 550mm Torpedo Tubes: 3 at the bow, one external tube aft, a twin external bank for seven tubes in all. Also two 400mm Torpedo Tubes external revolving bank. Equipments included an hydrophone.
She had a mediocre habitability and was Handicapped by the 3/4 fuel stocks on the exterior holds. Commanders since 1931: LV CHATELLIER, PETITOT, CABANIE, DROGOU and from 07.01.1939 to 07.03.1940: LV VICHOT. First master Serge
VIGNALAT. After operating in the Mediterranean and in the Atlantic, she was in great refit in Cherbourg just as the Germans arrived. Without engine she is towed by a Belgian tug to Southampton (18.06.1940), moved to Portsmouth on 20 June, seized later there on 03.07.1940.
Part of the crew rallied the F.N.F.L, set for a return to France, opposed by part of the crew. Cdt VICHOT eventually committed suicide on July 25, 1940. She could not be rearmed and was used for spare parts for MINERVE and JUNON while the crew went to the sloop CDT DOMINÉ. Condemned in 1943 she was cannibalized for spares and later BU. She was only stricken on 26.03.1946.
FS Orion
Orion was ordered on 27 December 1927, laid down 9 July 1929, launched 21 April 1931 and commissioned on 5 July 1932. Both were built at Ateliers et chantiers de la Loire, and Dubigeon Nantes (Simonot type double hull, Q165, 166).
FS Ondine
Ondine was ordered on 27 December 1927 like her sister, but laid down on 30 August 1929, launched 4 May 1931, but commiioned the same day, on 5 July 1932.
Nothing notable in the interwar. In June 1940 both escaped to Britain. Thet were captured by British troops in Portsmouth on 3 July 1940 (Operation Catapult). Left without maintenance, they were inspected and considered in April 1943 as unfit for duty. Stricken in April 1943, they were dismantled for spare parts, used as a spares reserve for FS Junon and Minerve in FNFL service (Free French Navy).
⚙ Orion class specifications

Dimensions
66.75 m long, 6.20 m wide, 4.40 m draft. ( feets)
Displacement
558 t. standard - 787 t. Full Load
Propulsion
2 shafts Sulzer Diesels, 2 EM, 1400/1000 shp
crew
4 Officiers, 38 sailors
Minerve class submersibles (1934)
Iris, Minerve, Venus, Junon, Pallas, Ceres
Junon in Plymouth Sound (IWM).
Iris:
Minerve:
Venus:
Junon:
Pallas:
Ceres:
⚙ Minerve class specifications

Dimensions
68.10 m long, 5.62 m wide, 4.03 m draft. ( feets)
Displacement
662 t. standard - 856 t. Full Load
Propulsion
2 shafts Normand-Vickers Diesels, 2 EM, 1800/1230 shp
Range
RA: 7,000/70 nautical miles surface/sub @ 7kts, oil 65 tons.
Armament
6x 550 mm TTs (21.7 in),3x 400 mm (15.7 in), 1x 3-in/35 M28 (76 mm), 2x 13.2 mm HMG.
Crew
42
Read More/Src
Books
Links
Le Bouclier de Neptune, V. Mise en œuvre de la défense des côtes par la Marine
French Navy and Washington consequences - Jstor, Naval College
On weaponsandwarfare.com
Orion - archive
Logs on uboat.net
Videos
Model Kits and 3d